We've been hard at work during the last year trying to bring something new and awesome into the realm of multiplayer games.
We've learned A TON of stuff, and we've had a lot of to-and-fro moments, but we're happy to say that Bossgard is almost complete.
Without further ado, here's what we've been up to...
A 1 v 5 asymmetrical multiplayer game, where we pit ONE BIG PLAYABLE BOSS against a party of unique warriors
Support for both online and local multiplayer
Couch Versus Couch support: You and your friends can play locally against or with online players!
Unique bosses with distinct mechanics: each Boss plays completely different
Minions, traps, special powers, the Boss can employ a large array of weapons and tricks against the Vikings
Team synergy: The Vikings' abilities are designed to work together and encourage teamwork
Party composition is key: Each Viking has its own ability on top of which they can choose a Rage attack, basically forming a "class"
Bot support: No friends, no problem, our bots are more than capable of giving you a hard time
Colorful maps: Each arena comes with its own theme and Boss-controlled trap!
Grab your friends and get ready for the craziest fights in our fast-paced asymmetrical multiplayer game.
The meanest? The baddest? The silliest?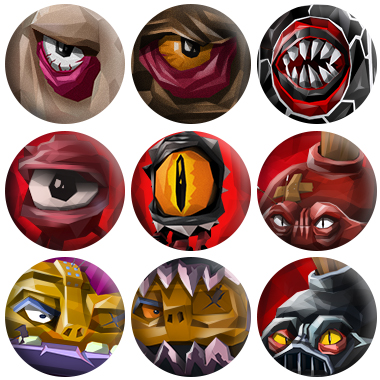 Choose from a variety of unique bosses that are yours to command!
Strike fear in your enemies as a mighty fortress or keep them on edge as an angry slice of bread, it all depends on how bossy you feel today!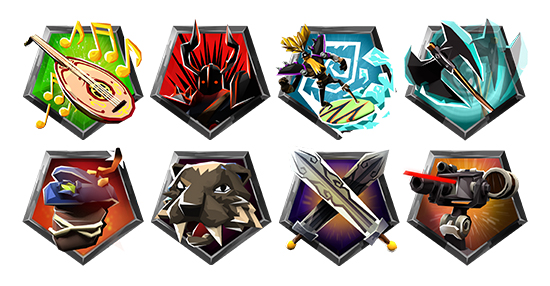 If you're more of a team player, team up with your friends and fight together as a party of brave vikings. From the bulkiest to the shortest, the Vikings are going all in.
---
Go toe-to-toe with the Bosses as a Melee warrior or keep your cool and distance as a Ranged hero. Axes, hammers, bows and even bare knuckles will help you drop the pain on the Boss. What's your weapon of choice?
Although we are a bossfight-only game, our boss fights are unique. Each Boss is distinct, has it's own mechanics and there aren't two of a kind.
The fact that they're player-controlled gives our bossfights a one-of-a-kind feeling. There are no patterns to learn, the Boss is alive, unforgiving and creative.
This time it truly is personal.
---
We've undergone a lot of work and Bossgard is currently in an on-going beta.
To find out more be sure to join our Discord server at Discordapp.com