Here is a new concept art for the game OTOT :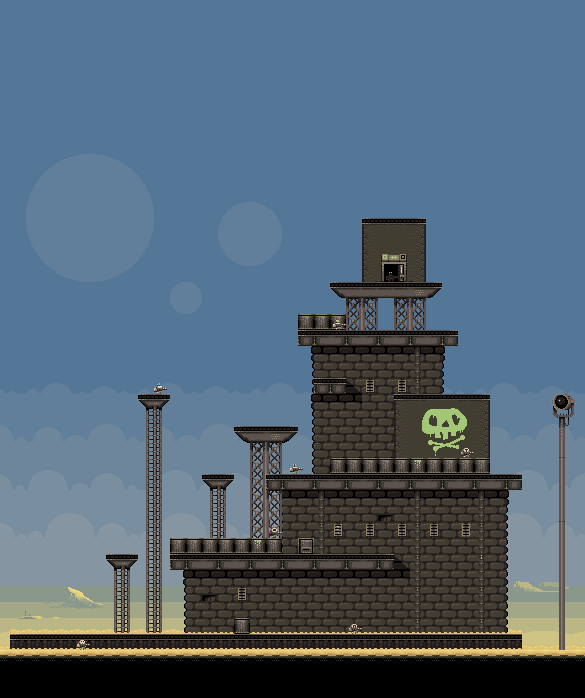 I wonder if this level design reminds you something ? :3 More explanations in the coming days !
In facrt, it's the first level of Bionic Commando adapted to the universe of OTOT. You can see the comparison in the next gif :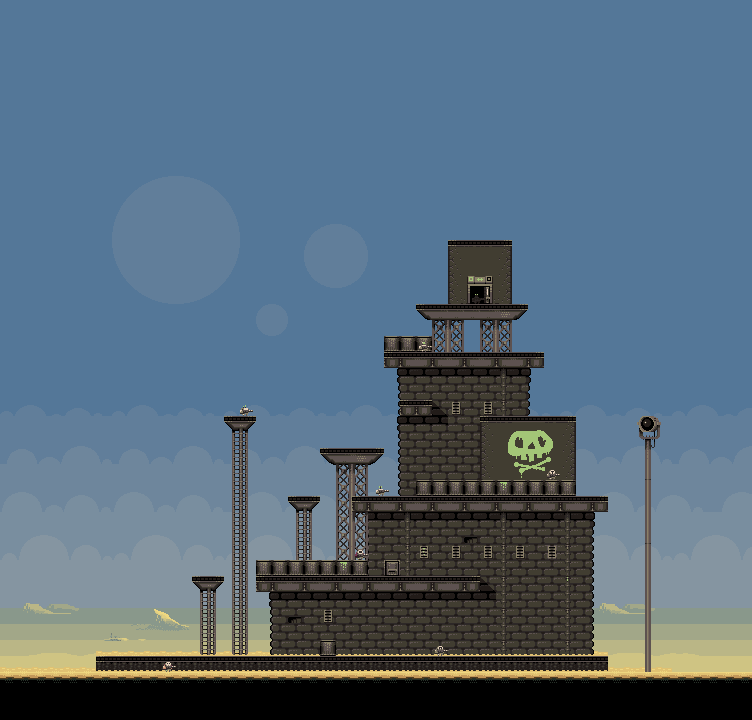 Uubu had the idea to adapt the first level of Bionic Commando in the OTOT universe to see what would be the result. This won't be in OTOT, but I found the idea too cool to not share it ;). Perhaps you wonder why ? Not only because Bionic Commando is a great game, but mainly because one of the features of OTOT is symbolized by Bionic Commando. You guessed ? It's the grappling hook for sure !
Next DevLog will talk about the grappling hook in OTOT :). I hope you will enjoy.
Ho and don't worry, you will be able to jump in OTOT (not like in Bionic Commando).