ORANGE MOON UPDATED TO V0.0.3.1 ON STEAM

New significant update for Orange Moon V0.0.3.1 released on Steam today. In addition to new level with puzzles and a new enemy, game mechanics were slightly adjusted, added and improved.
Astronaut can now use a survey bot that will help to explore unreachable due to the dangers or tight space areas. New environmental hazards such as proximity mines and toxic fog added. The new hovercraft vehicle can be used to pass the fog area on 6th level. Bots, mines and toxic clouds encountered on the 6th level.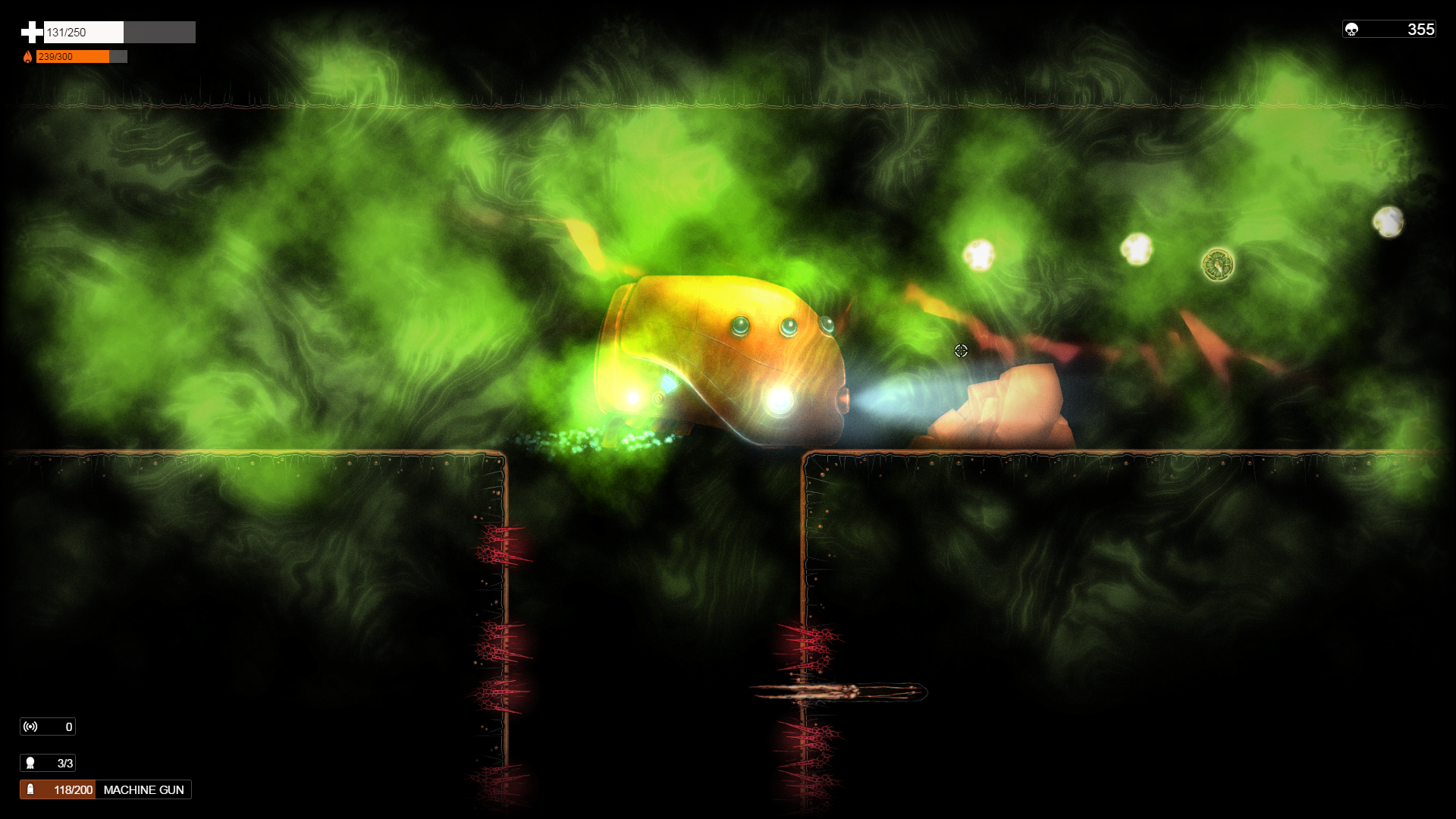 Multi directional targeting is now available for machine gun and shotgun. However, the flamethrower, hand cannon and grenade launcher one directional targeting remained unchanged. There is going to be another original game mode with one direction targeting for all weapons and tougher enemies for hardcore gamers in the future.
The machine gun is now fully automatic. That means one doesn't have to spam fire button.
List of improvements and bug fixes below.
Game:
New item - survey bot to explore otherwise unreachable areas;

Targeting for machine gun and shotgun. Plasma rifle will also have targeting enabled in the future;

Fully automatic machine gun;

Proximity mines as a hazard to player;

New "Fattie" carnivorous plant;

New decor to indicate that the player heading toward level end;

New 6th level with 2 new puzzles;


Saving points can be reactivated at any time now;

Improved visuals and added new scenery;

Shotgun projectiles speed increased;

New sounds added;

New main menu music;
Bugs:
Other instances of a Loader not dealing damage if the first one was not destroyed;

Spikes and thorns should be visible now after save loaded or level started;
Other:
Tweaks to some levels

Added more items to various levels;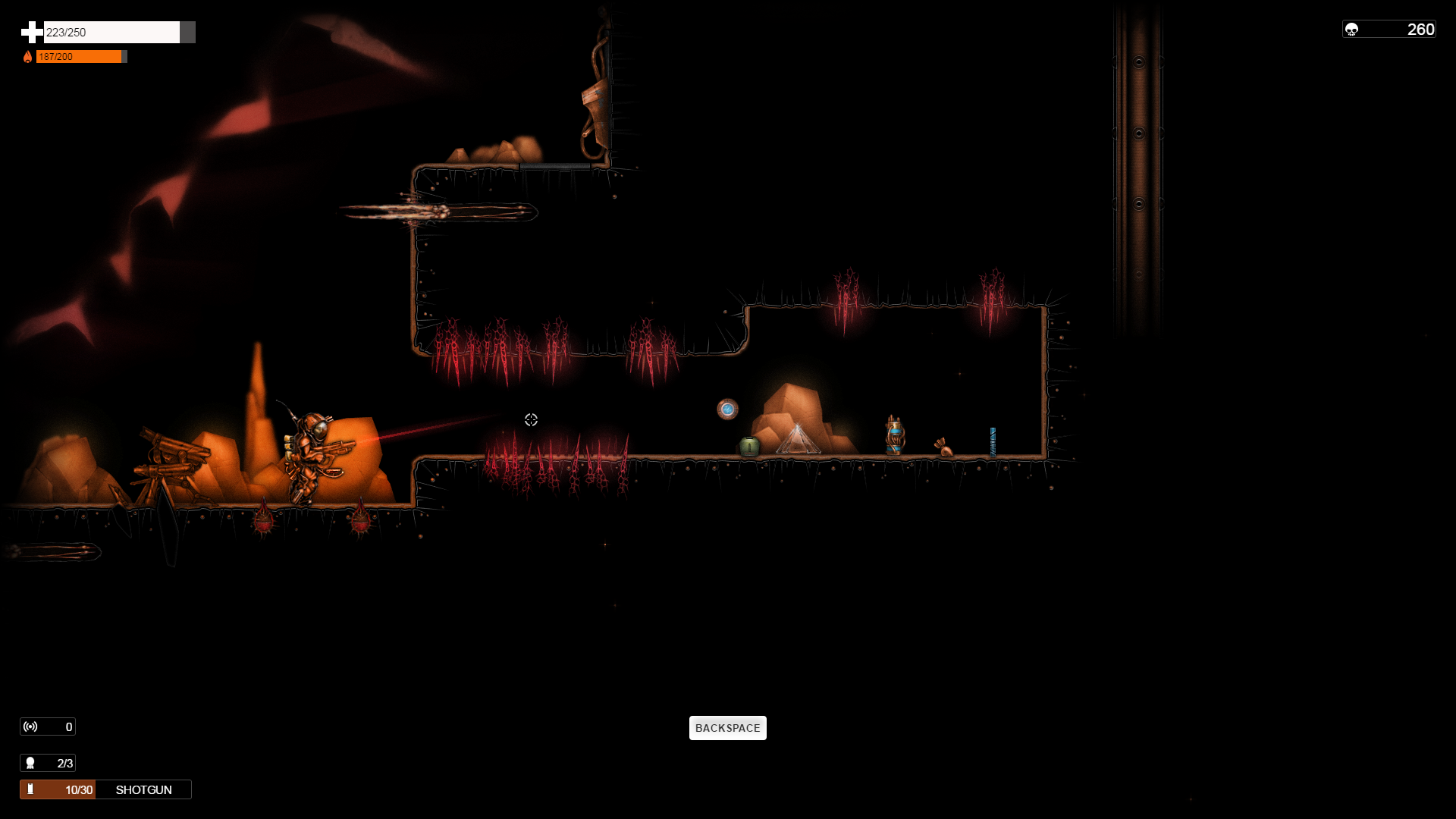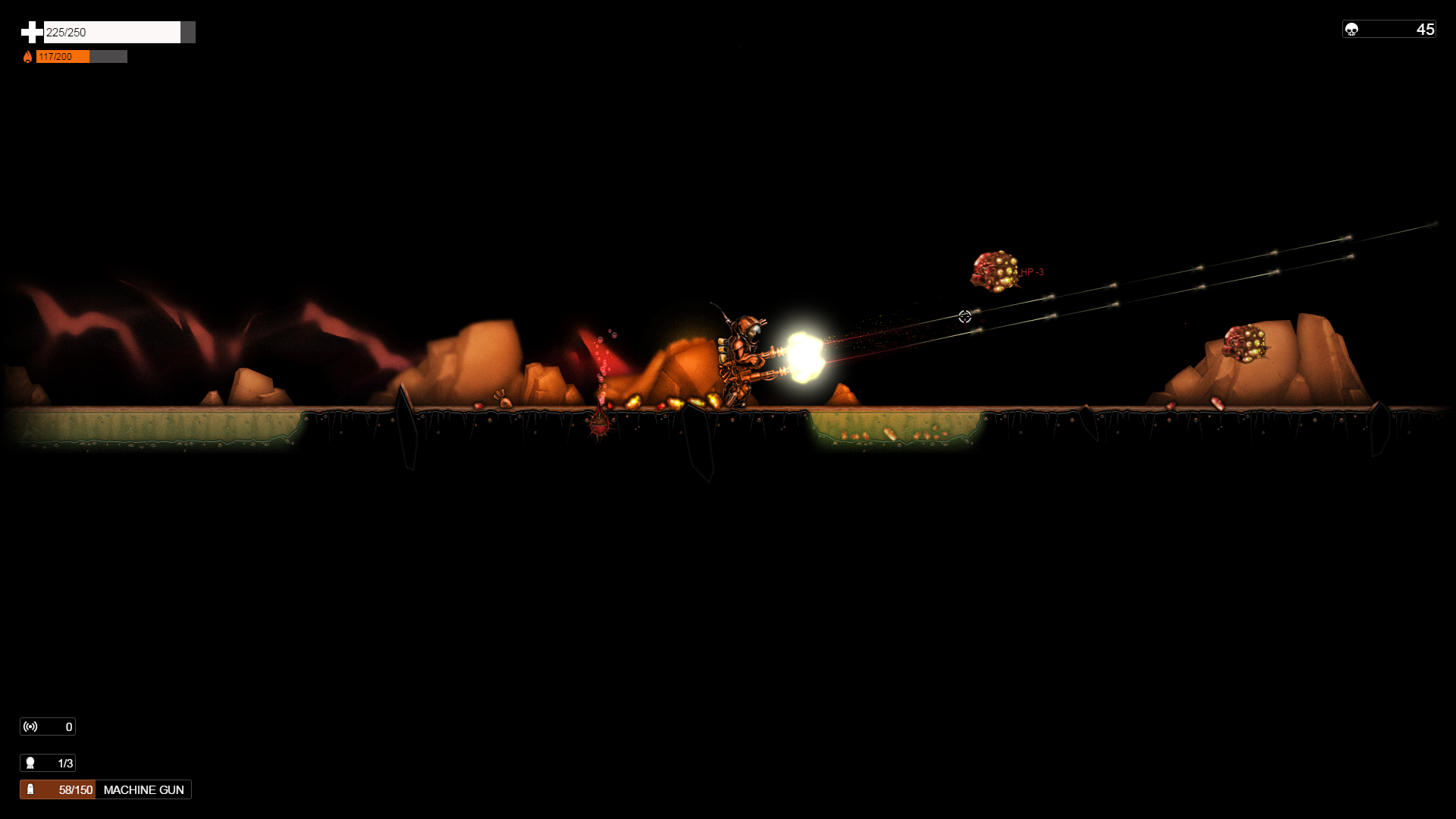 WHATS NEXT

Controller support;

Story;

New enemies;

Two new weapons and upgrades for them;

Updated demo for PC and Linux.
I've also found a solution for Steam overlay, screenshots, cloud saves and achievements. These Steam features will be implemented at some point closer to the full release date. Achievements will be worked out after the full release.
Orange Moon, 2d action platformer game with RPG elements and puzzles, full of dangerous native life forms, raiders, remnants of alien civilization and harsh environments. Search for a new life and natural resources, deploy beacons for mining drones, and find ancient alien artifacts that will help you in your exploration of Orange Moon. Augment your explorer to make him suitable for upcoming challenges, upgrade weapons and ammunition with ancient alien technologies and materials that you'll find in your journey.