This update is mostly about UI and screen resolutions over 1920, sound and music. Check the list of fixes and additions below. There are also some small tweaks and bugs fixes.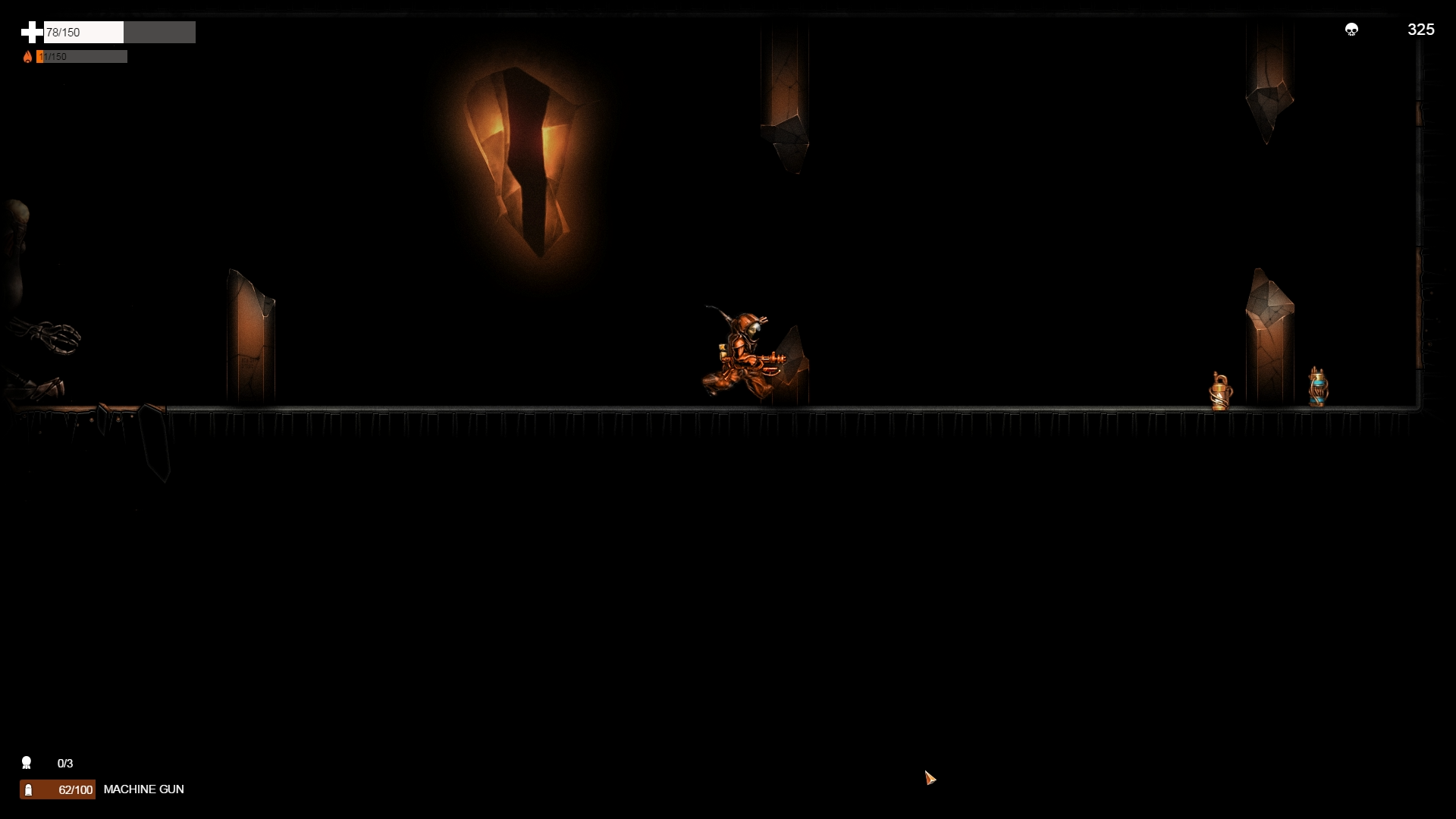 Another huge news about the game. Im very excited to let you know that very talented composer, Jason English, joined Orange Moon. Two new music tracks he composed are added with this update. You can check main theme and in game tracks on Soundcloud. Links below.
Here's Jason's words:
"I am very honoured to be part of this exciting adventure with Orange Moon and look forward to delving deeper to bring out the lore and immersive atmosphere's via the soundtrack"
In addition to this thrilling news, Orange Moon is made its way to Humble Store. Its 40% off this week until Friday, July 22.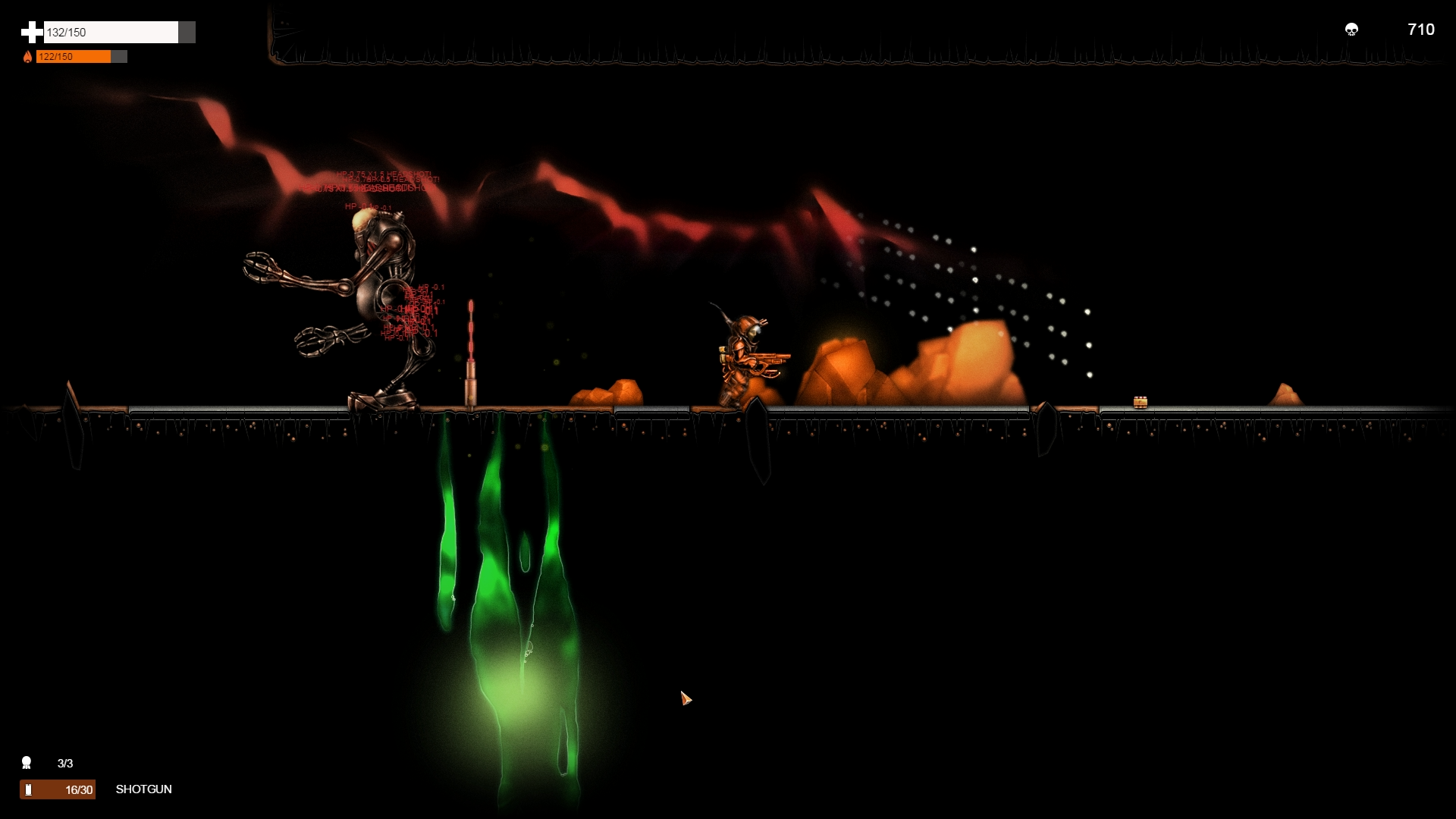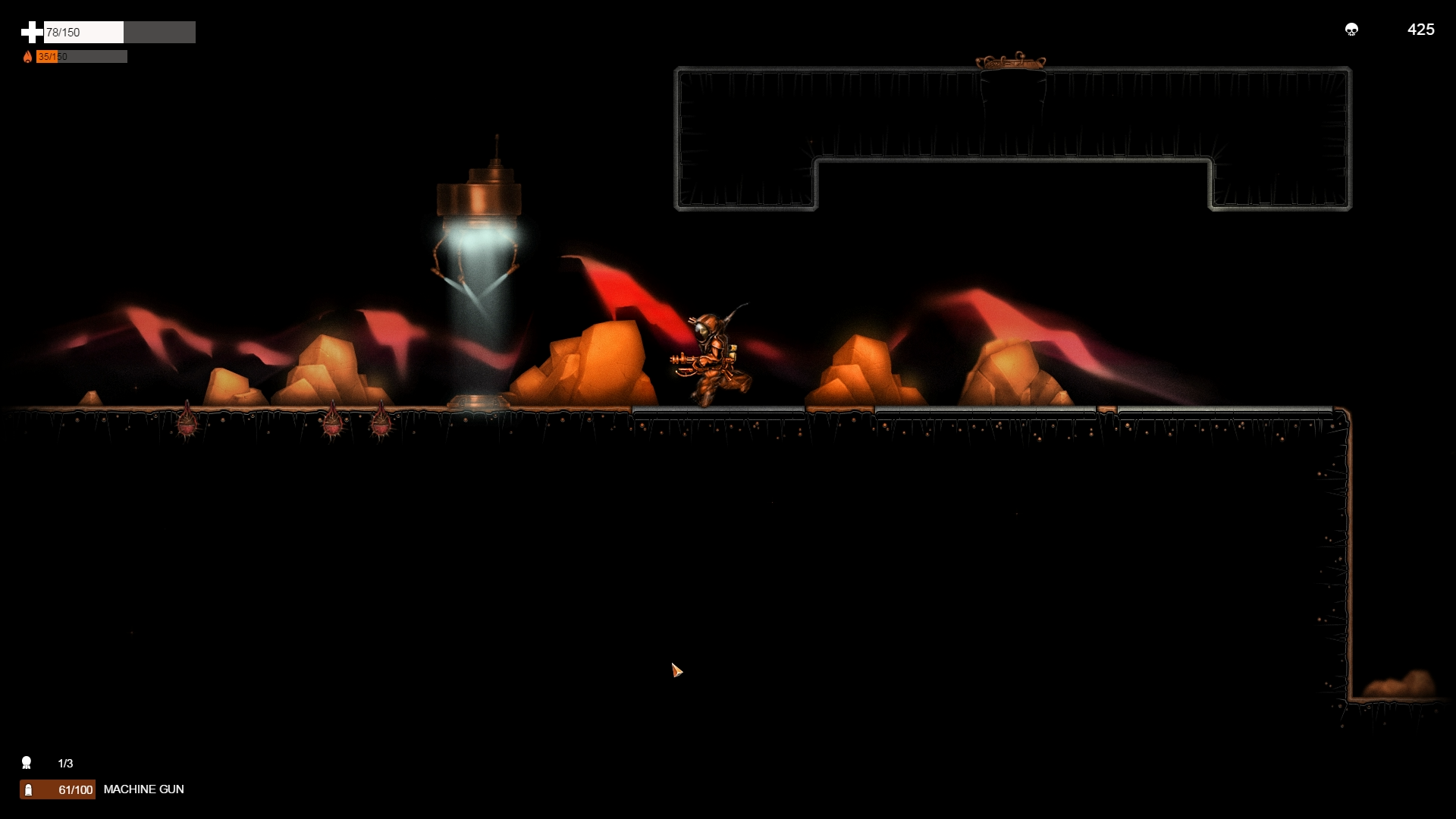 List of bug fixes and improvements:
Potential fix of vignette effect and main menu background not appearing full screen for resolutions larger than 1920;

Orb sound is no longer playing on game last save load;

New grenade projectile graphic;

Roller animation fixed;

Roller size after game loaded fixed;

Updated in game UI;

New main menu track;

New music track added to 2nd level;

Various bugs fixed when last save loaded;

Fixed issue when power jets were enabled on load;

Fixed issue when some sounds and music tracks were unaffected by volume adjustment and muting;

Fixed issue when music stopped playing after upgrades screen or in game menu closed.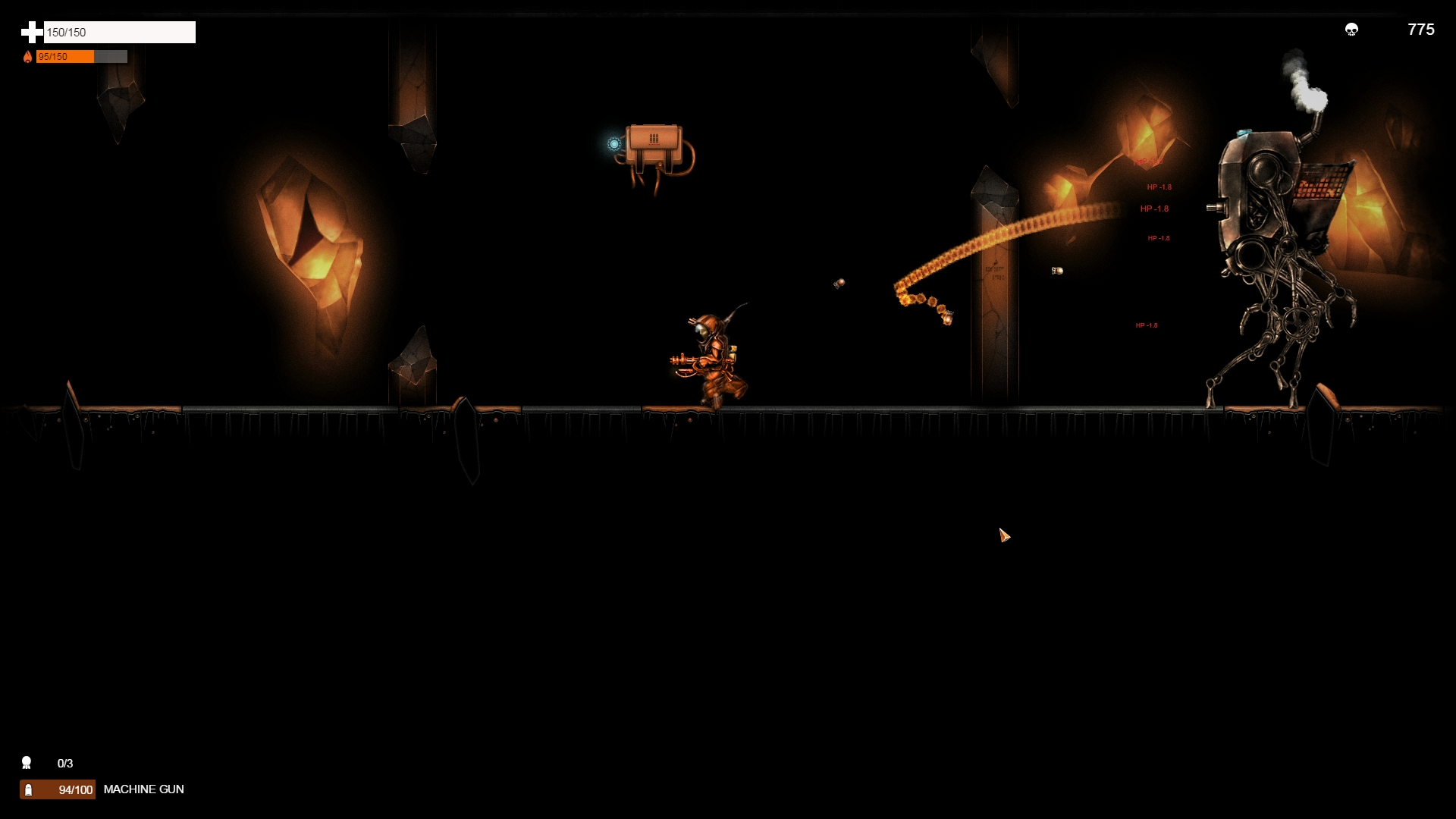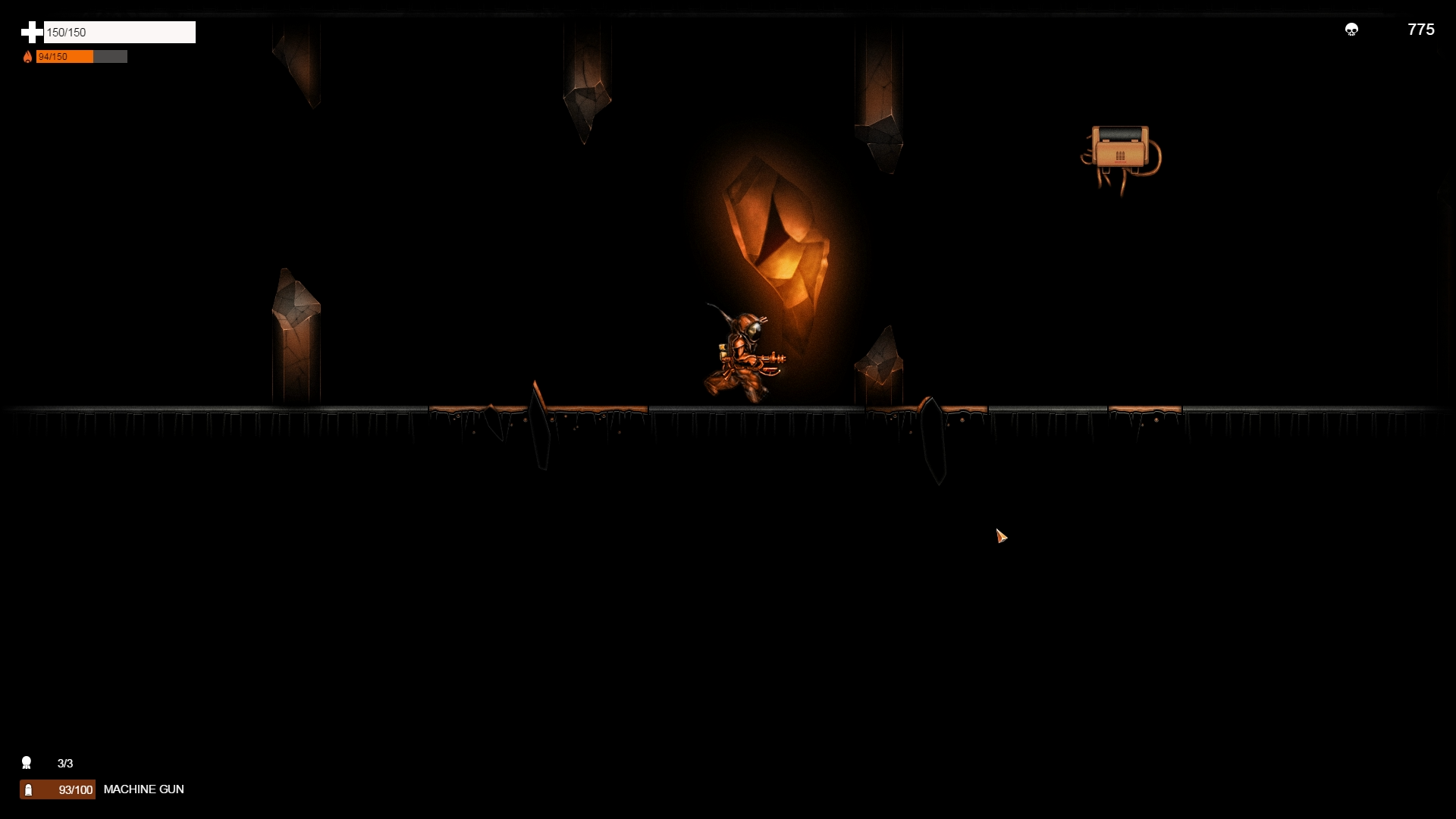 Next update will bring new minigun weapon with 4 new upgrades, new monster, additional game mechanics(survey bot), new level and new puzzles and scenery. Stay tuned!
Find your way through landscapes of Orange Moon, 2d action platformer game with RPG elements and puzzles, full of dangerous native life forms, raiders, remnants of alien civilization and harsh environments. Search for a new life and natural resources, deploy beacons for mining drones, and find ancient alien artifacts that will help you in your exploration of Orange Moon. Augment your explorer to make him suitable for upcoming challenges, upgrade weapons and ammunition with ancient alien technologies and materials you'll find in your journey.