The third level for Orange Moon, 2d action platformer with puzzles and RPG elements is now live at Dbetelgeuse.itch.io. Game updated to v0.0.1.2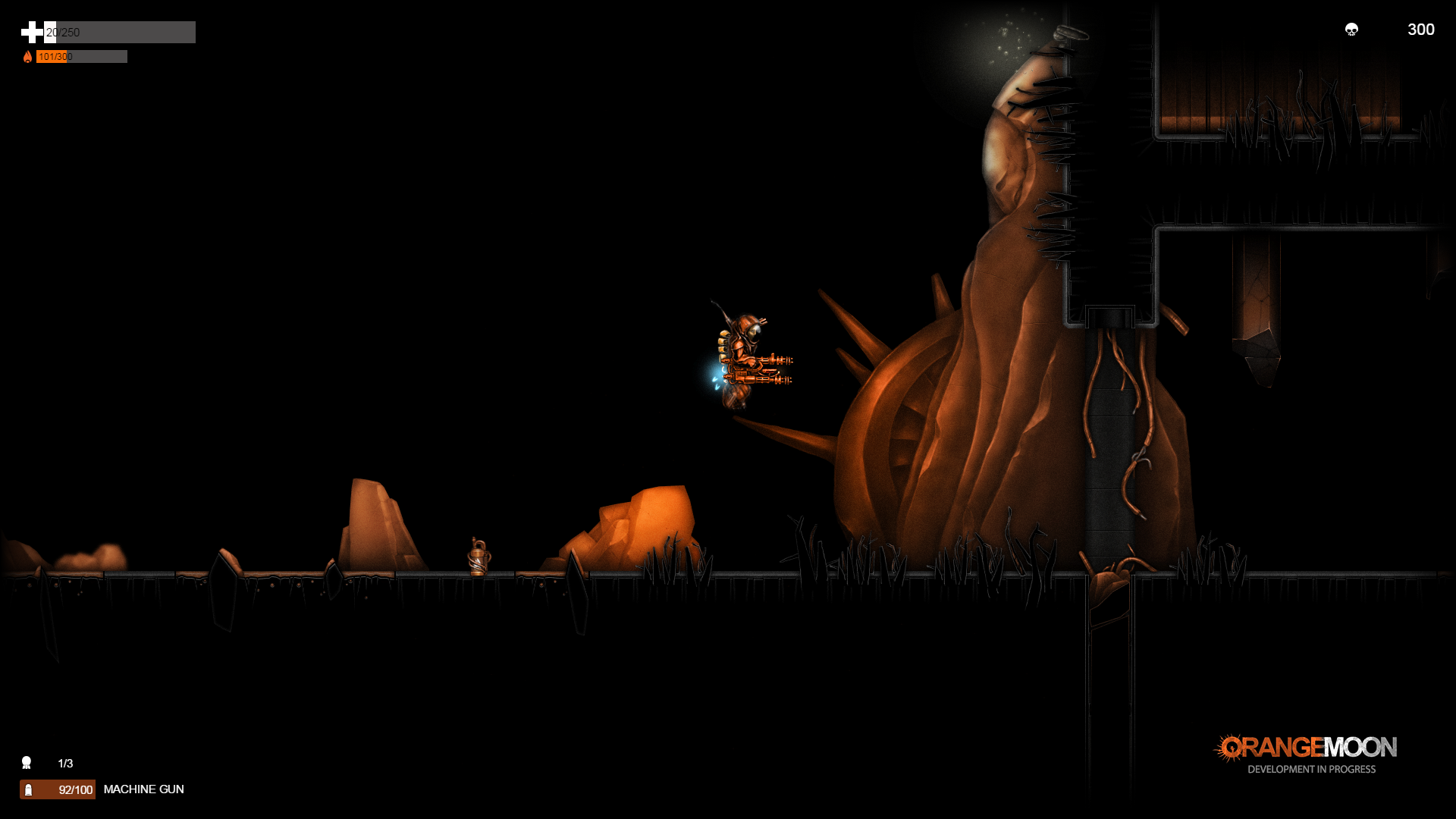 Below list of improvements and additions.
New third level with 2 puzzles to solve.

New mini boss - Loader

New hand cannon weapon to unlock

Orb tree death animation and visuals

Resources regenerate fuel

New icons for fuel, jets and augs upgrades.

Six new upgrades for augs.

Five hand cannon upgrades

Three hand cannon ammo upgrades

Improved visuals for flamethrower

New sound effects added

New scenery and tile type

Level design various improvements.

Fixed lag after closing upgrade screen

Various bug fixes

Improved physics
Updated demo is planned to be uploaded to IndieDB and itch.io in the next few weeks.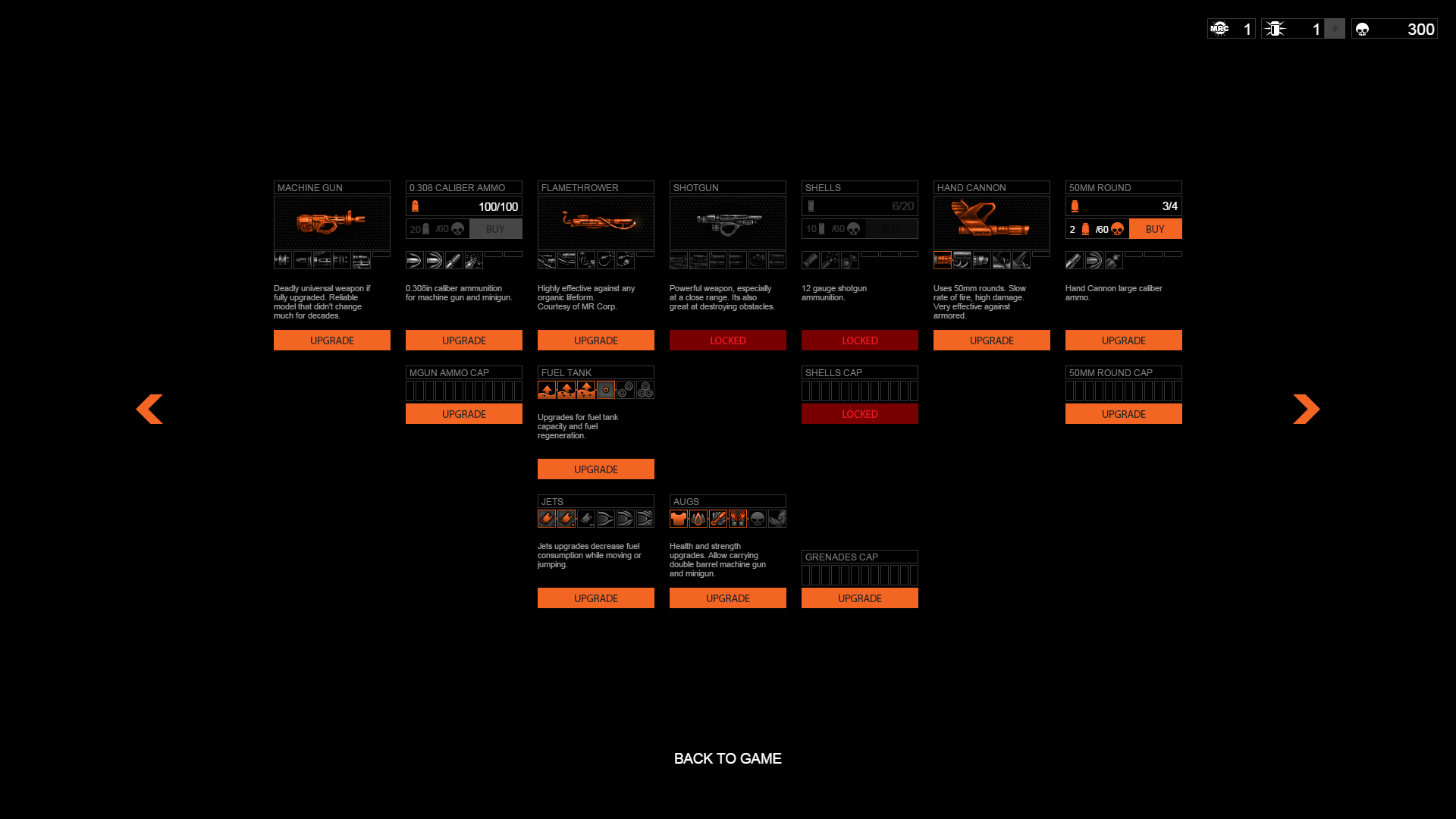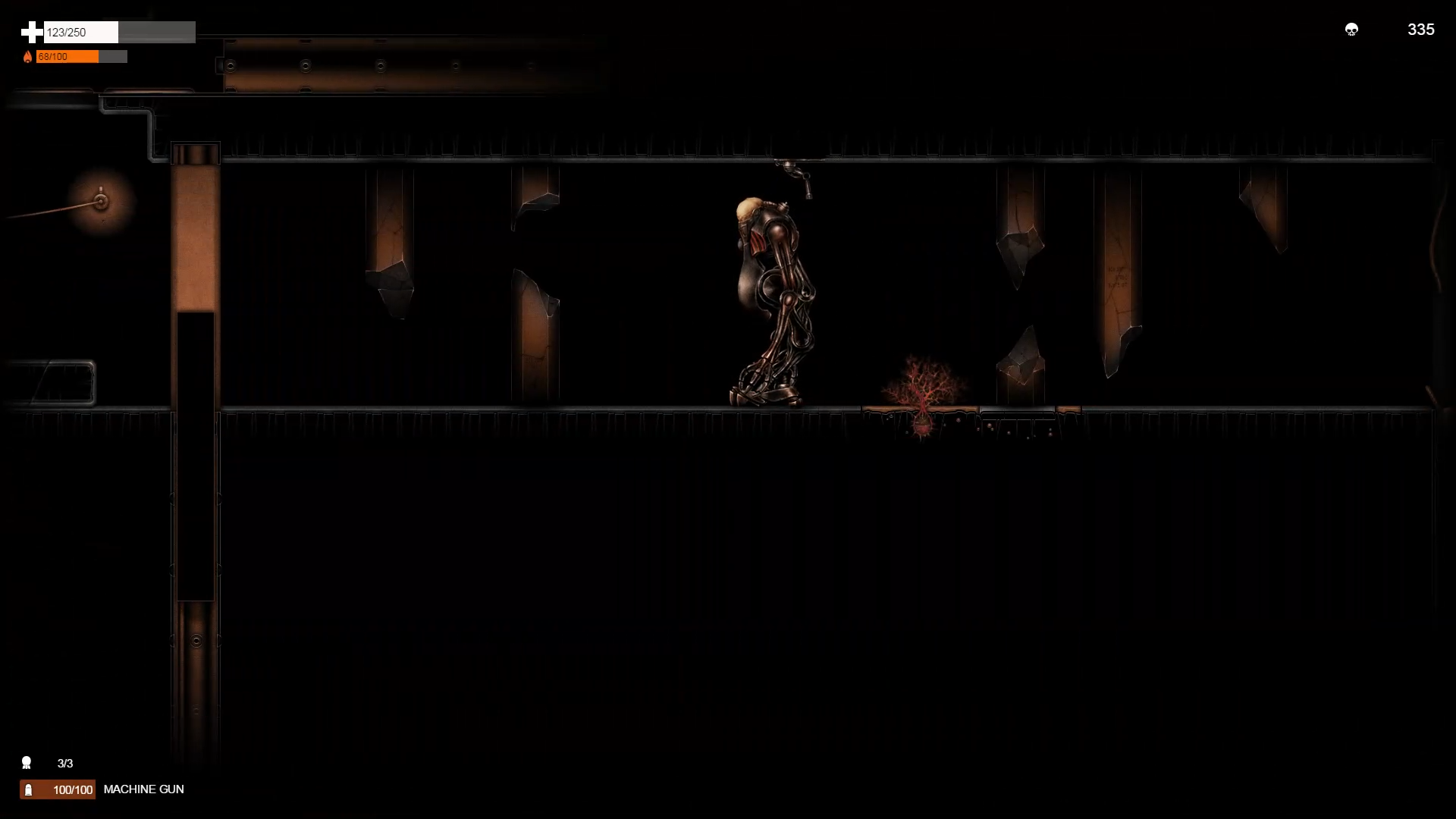 To unlock the new hand cannon weapon, you'll need to find 10 resources and deploy beacons. There are only 12 resources on three levels, and you have to choose between shotgun and hand cannon. Shotgun requires 5 points to unlock.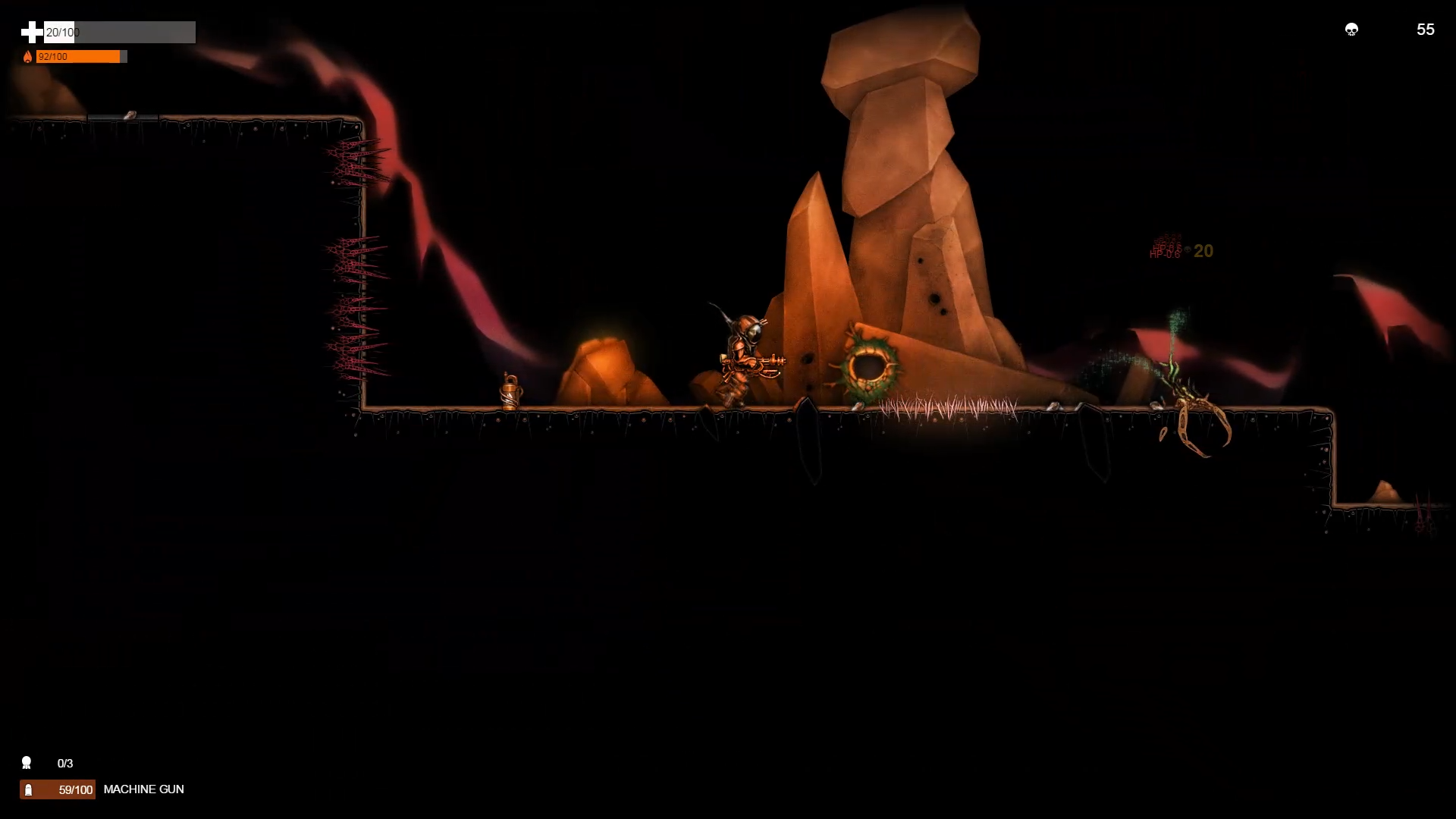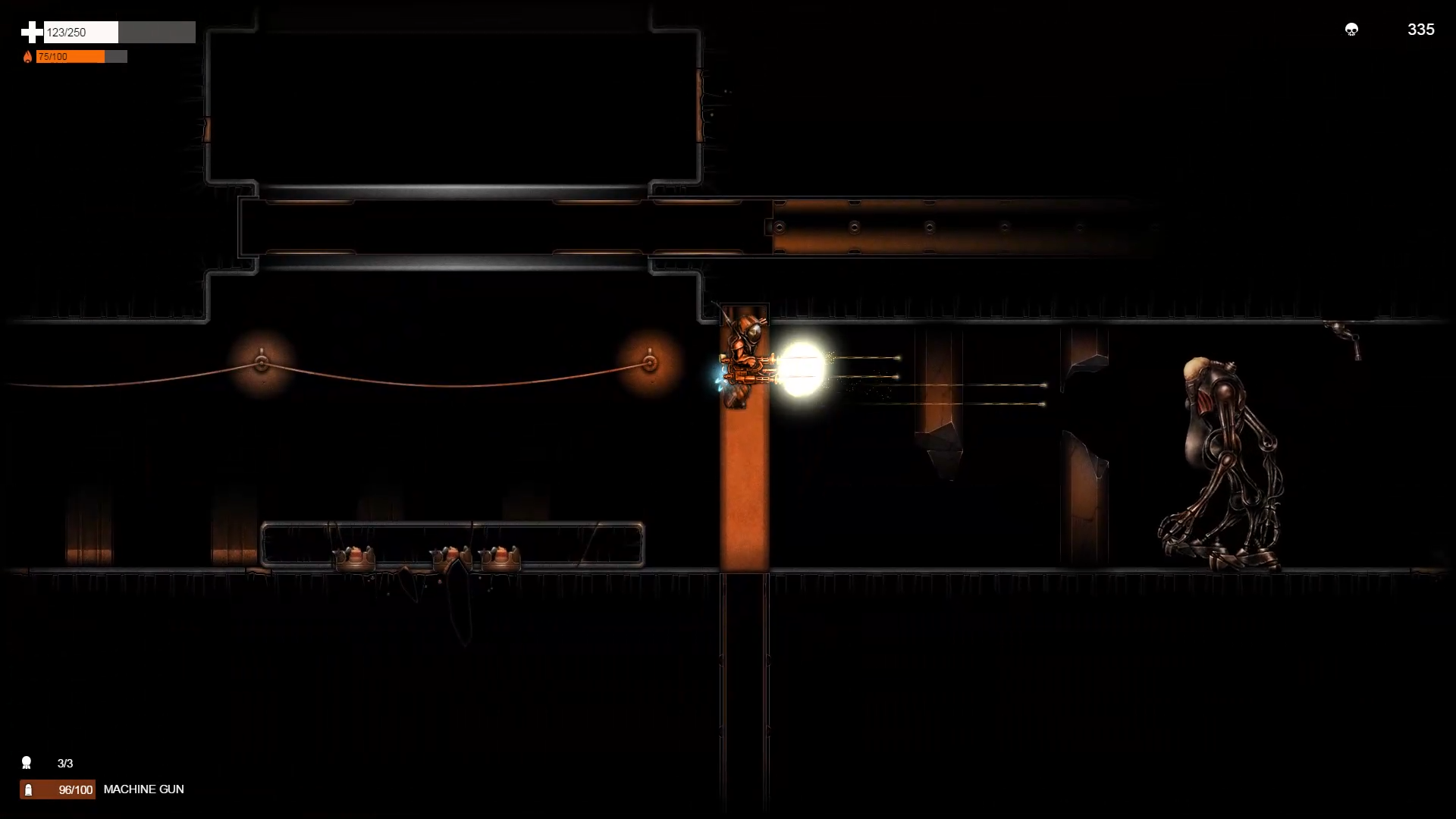 The new Loader miniboss - abandoned biomechanoid, was used as an auxiliary in mining operations. Wide range melee, uses flamethrower at range. Heavy armored and slow moving. Head of Loader is unprotected, making it but vulnerable to damage.
Find your way through landscapes of Orange Moon, 2d action platformer game with RPG elements and puzzles, full of dangerous native life forms, raiders, remnants of alien civilization and harsh environments. Search for a new life and natural resources, deploy beacons for mining drones, and find ancient alien artifacts that will help you in your exploration of Orange Moon. Augment your explorer to make him suitable for upcoming challenges, upgrade weapons and ammunition with ancient alien technologies and materials you'll find in your journey.