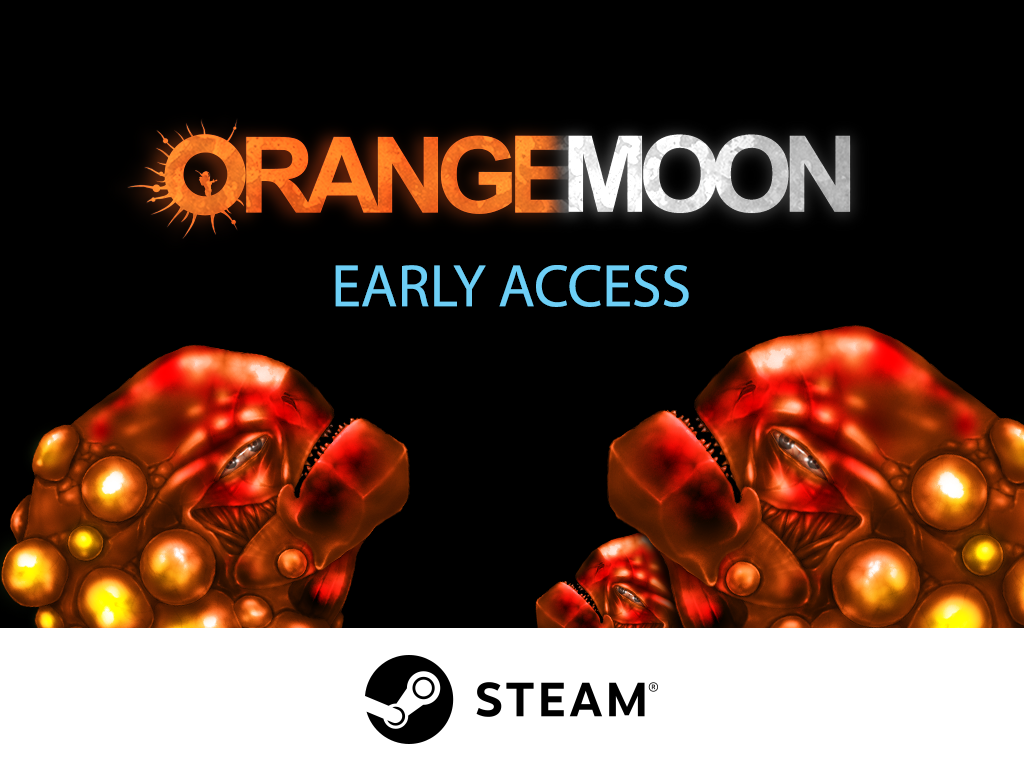 Orange Moon released as Early Access on Steam. Orange Moon is in a playable state, tested and with a lot of features already implemented. We need help with balancing the game and improve the gameplay. Bring your ideas and see how its shaping.
Its currently on sale with the 33% discount.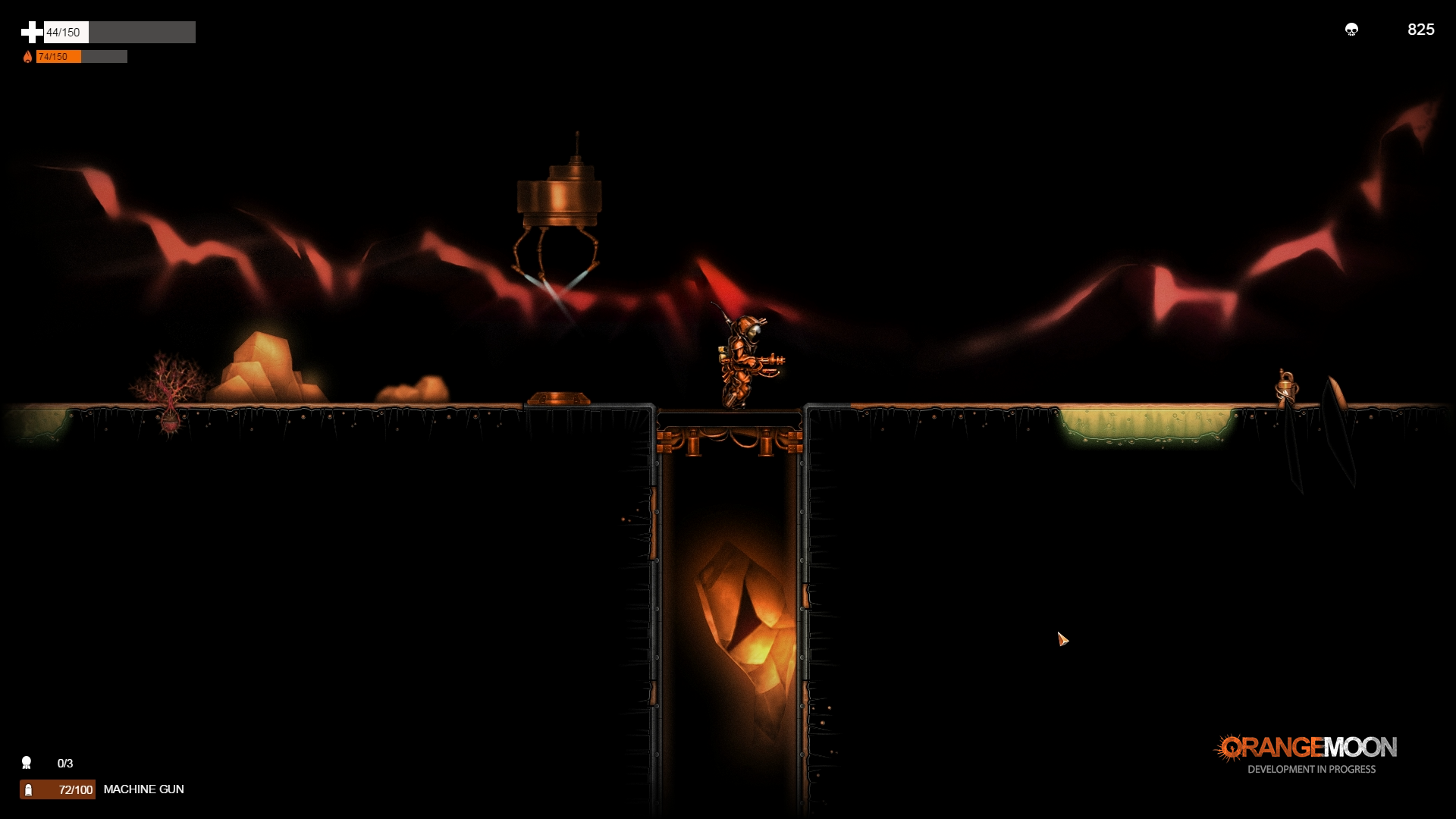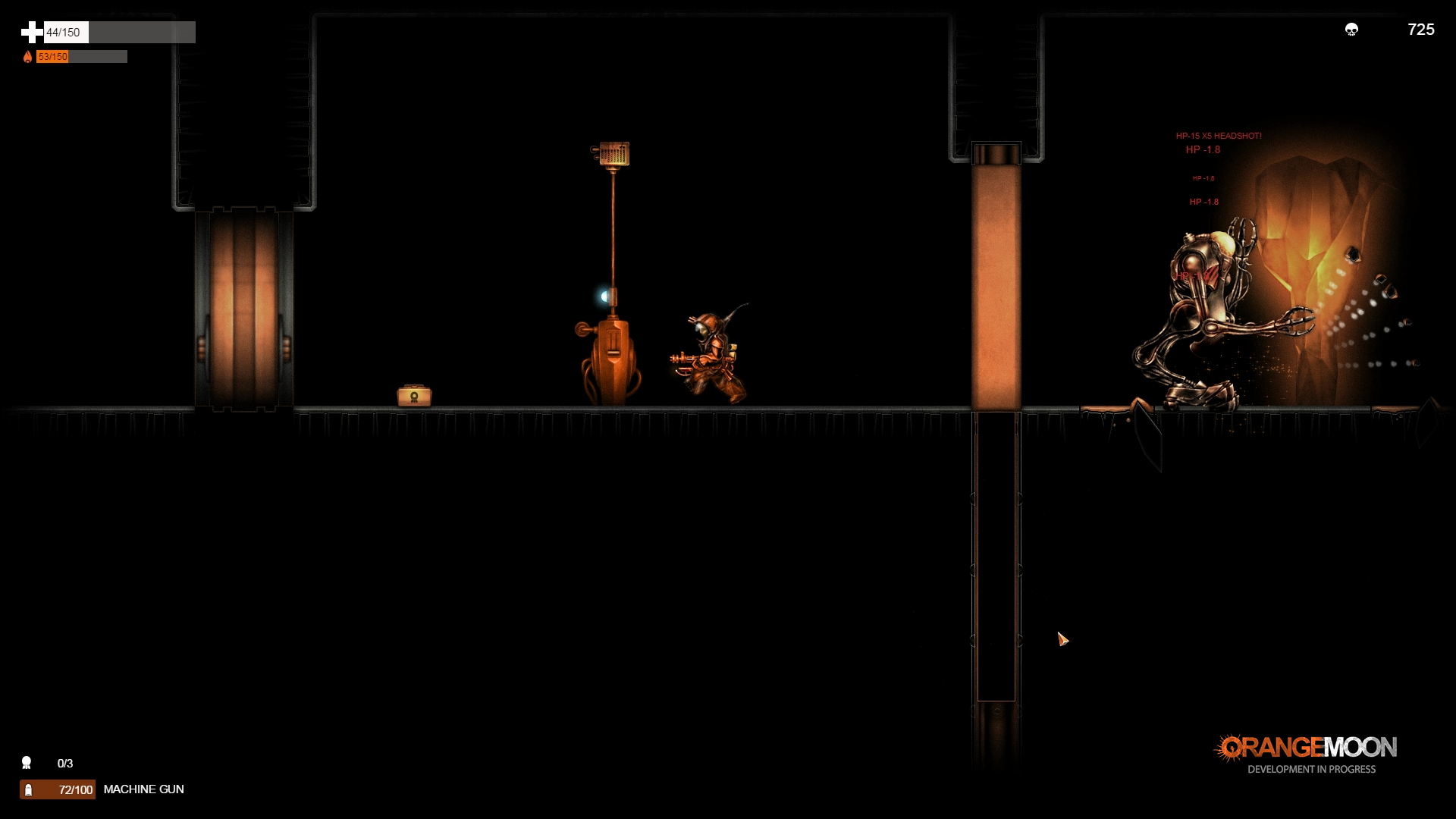 The game is currently in alpha. That means there will be bugs, features not fully implemented or not implemented at all. Upgrade system is not fully balanced. If you're okay with this, welcome aboard, prospector, and start exploring Orange Moon.
Orange Moon will stay in Early access until all features planned are implemented.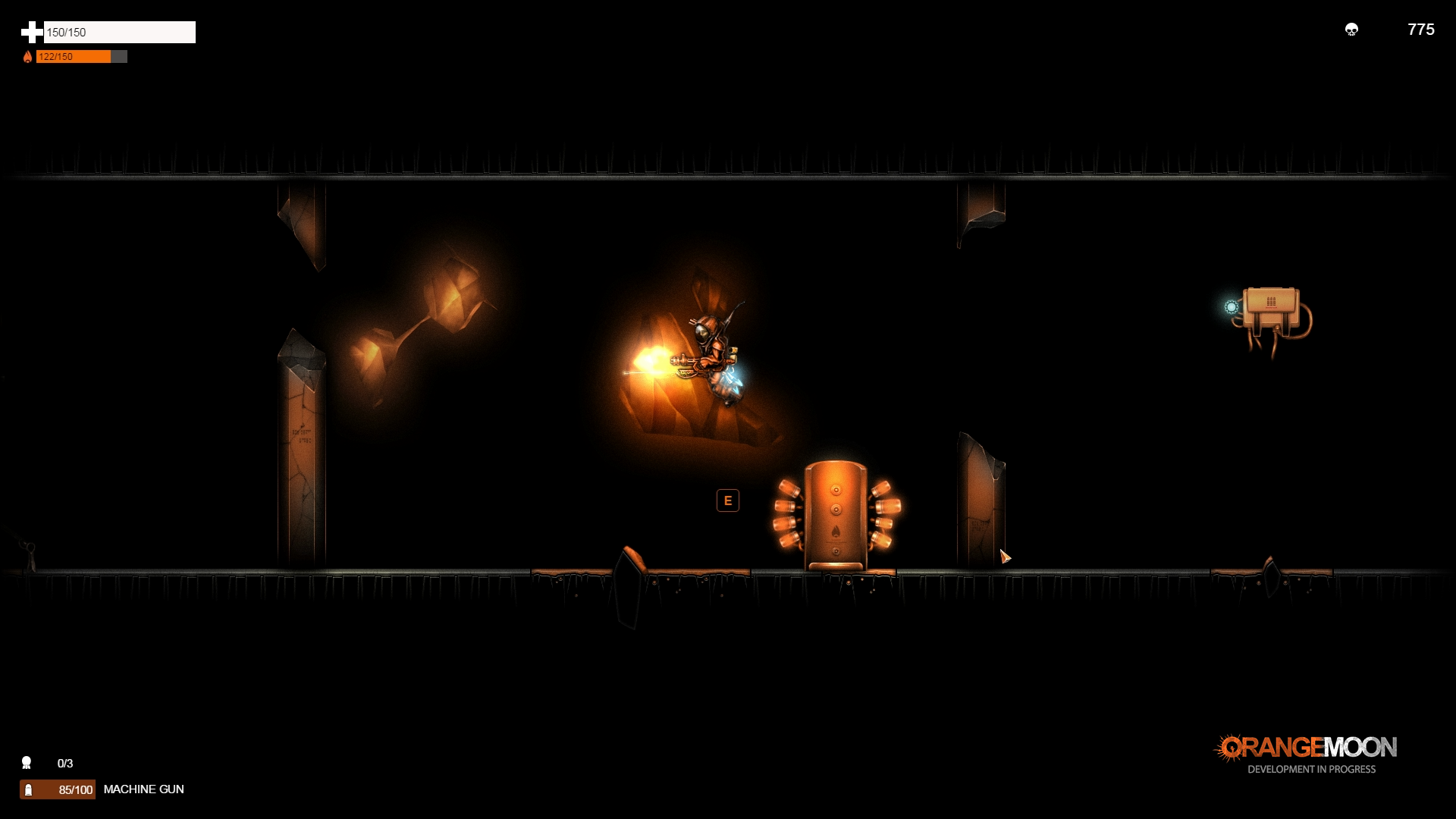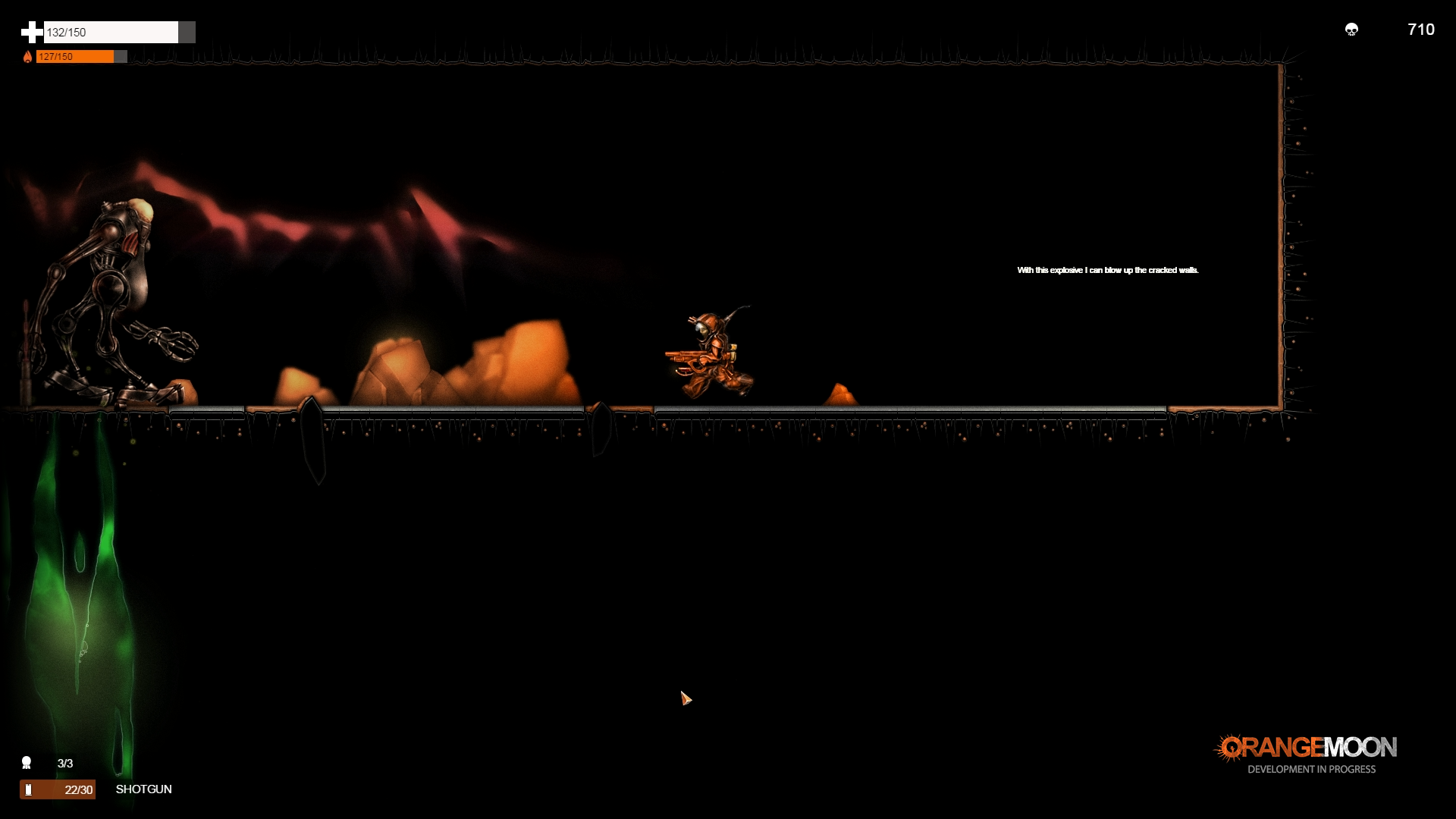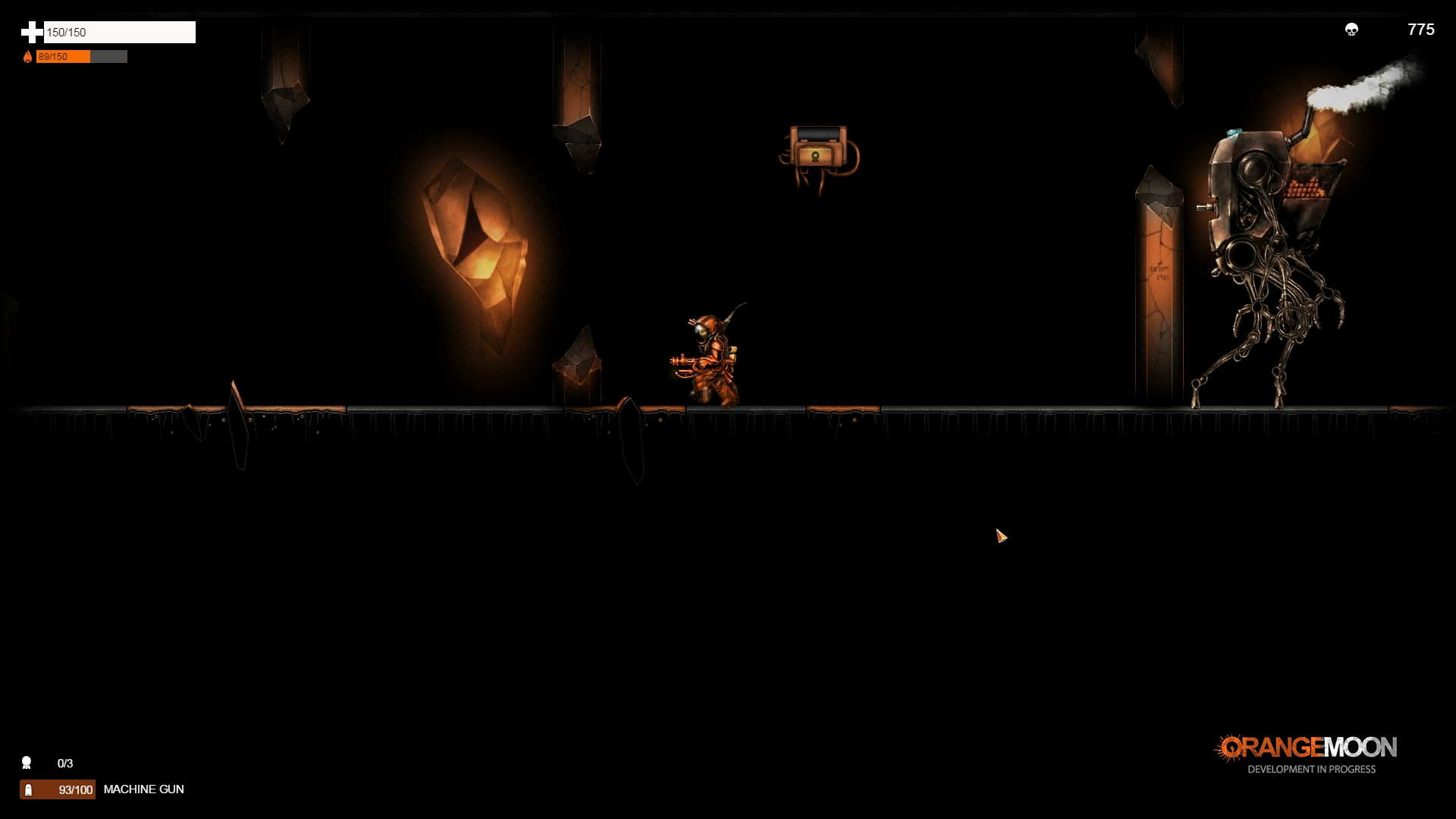 A full release will have more levels, 3 new bosses, more weapons and ammo types, more enemies to kill, more puzzles to solve, new soundtrack and a story that will unfold during the game. Its also be released for Mac and Linux.
Orange Moon v0.0.2.3 has a lot of features already implemented:
5 levels;

7 types of enemies;

Boss - "Recycler";

5 types of weapons;

4 types of ammo;

2 weapons can be unlocked with points collected during the game;

49 upgrades for weapons, ammo and equipment, plus 12 ammo capacity upgrades for 4 ammo types;

1-3 puzzles on 4 levels;

Dangerous environment - Moon Rose, spikes, Thorns, acid swamps;
And much more.
Hope to see you in game.
Find your way through landscapes of Orange Moon, 2d action platformer game with RPG elements and puzzles, full of dangerous native life forms, raiders, remnants of alien civilization and harsh environments. Search for a new life and natural resources, deploy beacons for mining drones, and find ancient alien artifacts that will help you in your exploration of Orange Moon. Augment your explorer to make him suitable for upcoming challenges, upgrade weapons and ammunition with ancient alien technologies and materials you'll find in your journey.