2 level demo of Orange Moon for Linux and Windows for both 32-bit and x 64-bit systems updated. Numerous enhancements were made and bugs fixed. Feedback I received also helped to improve the gameplay experience.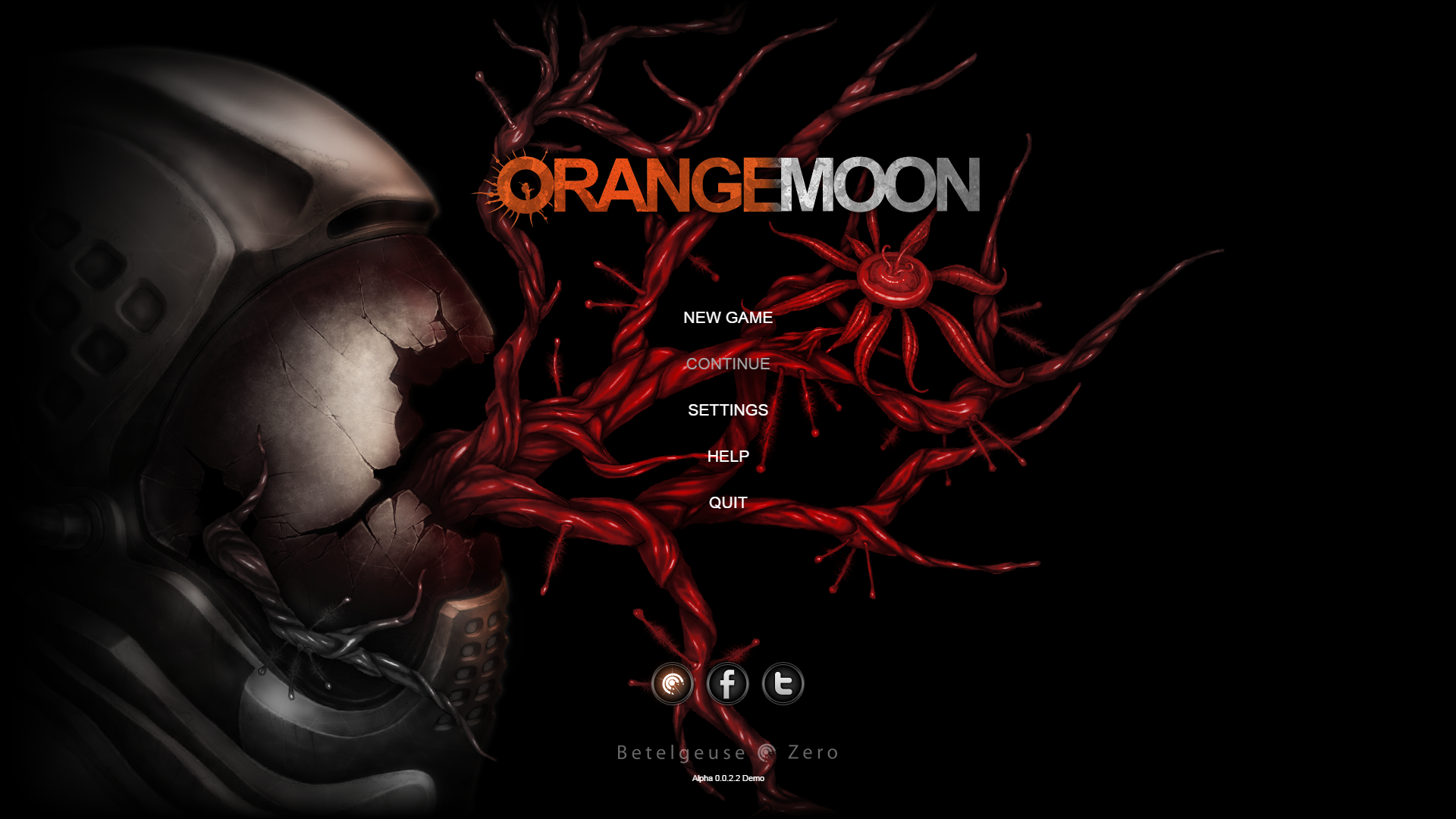 List of improvements:
Added trails to projectiles

Green goo gives more feedback that it damages player;

Screen shakes when grenades explode;

Improved flamethrower visuals

Updated main menu

Moon rose will spawn healing particles after it was torched;

Improved physics of destructible objects, such as wall of boulders;

Level design improved - less Moon Rose plants, more fuel, fixed a few layout areas;

Fixed lag on level start;

Fixed upgrade screen lag on open and close;

Improved Orb Tree death animations;

More particle effects;

New scenery;

Improved visuals;

Resources regenerate fuel;

Fuel crystals, spawned by orbs, add more to fuel;

Turrets spawn 50mm ammo instead of .308;

Added new icons to upgrade screen;

Augmentation upgrades are no longer locked;

Single jump won't consume fuel now;

Roller does damage to player now;

Spikes damage increased;

End level camera fixed;

Lag between score screen and level fixed

More sound effects added;

Wall of boulders can now also be destroyed by ramming into it when power jets enabled;

Continue game main menu fixed;

And more
The demo can be downloaded from IndieDB and Itch.io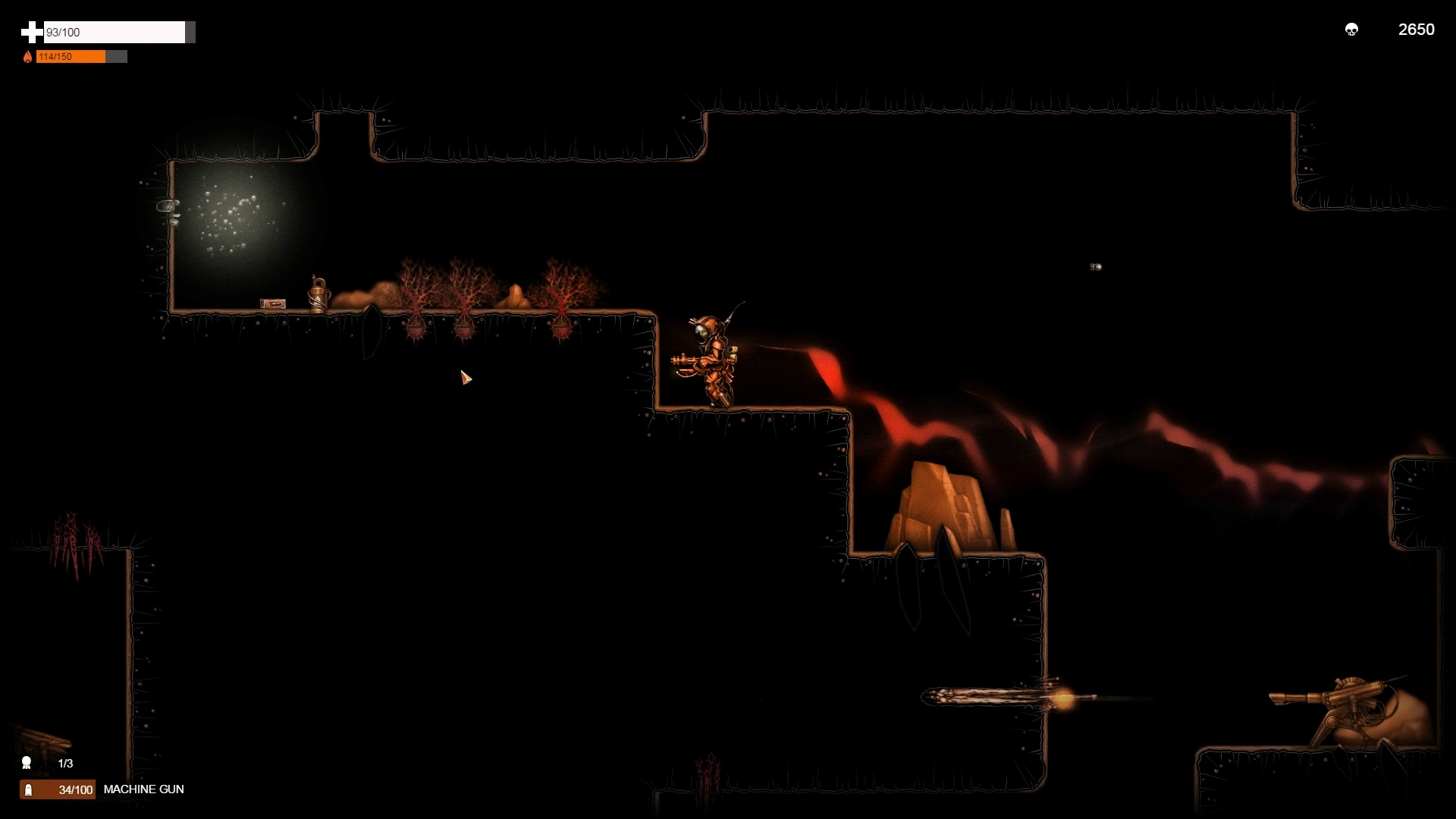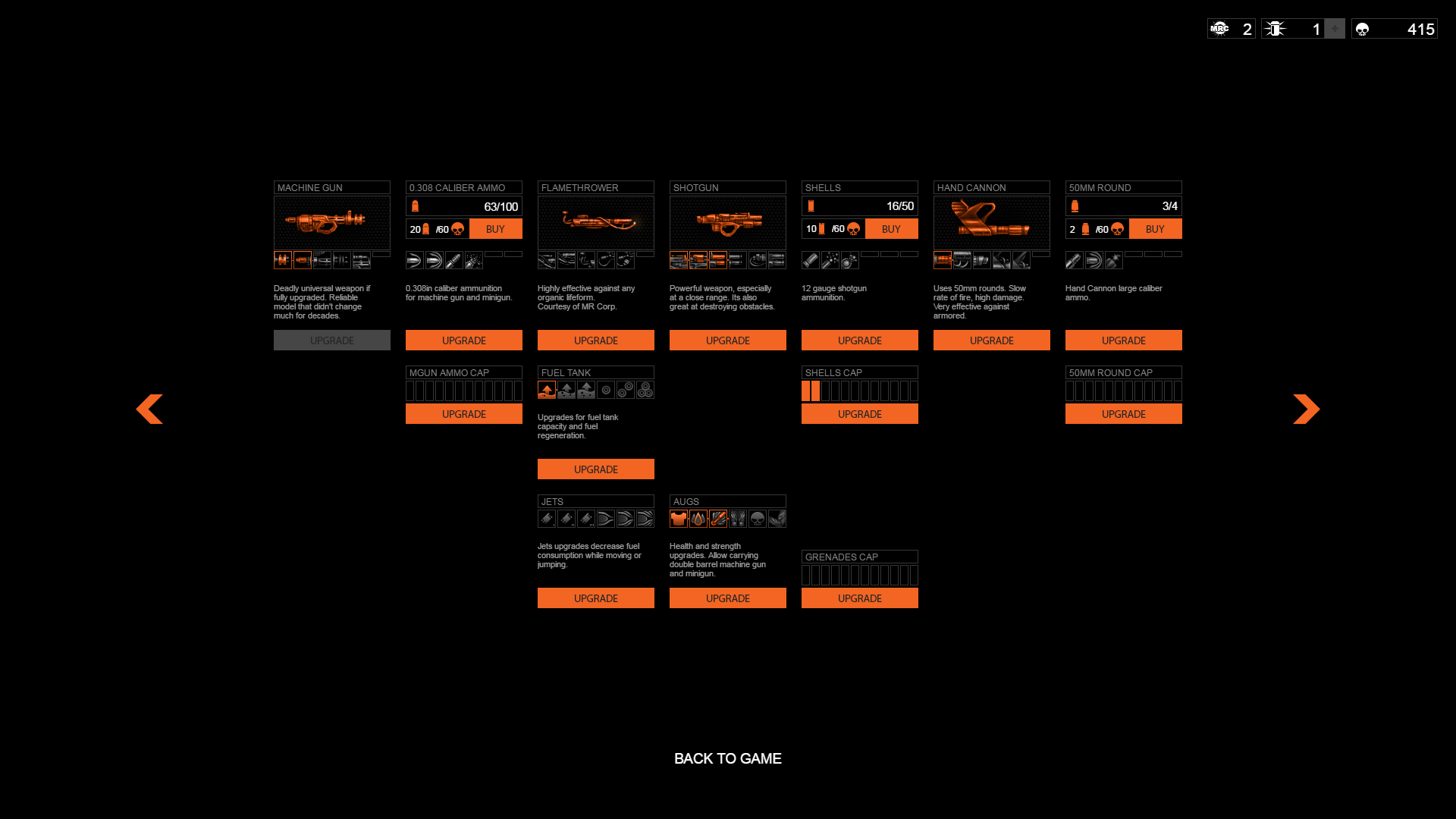 With many bugs fixed, improvements made and new content added, Orange moving to its early access on Steam, which is scheduled after 5th level is completed. Don't forget to leave your feedback in comments on Orange Moon Facebook page or tweet and mention @dbetelgeuse on Twitter. You can also comment in Orange Moon Steam group.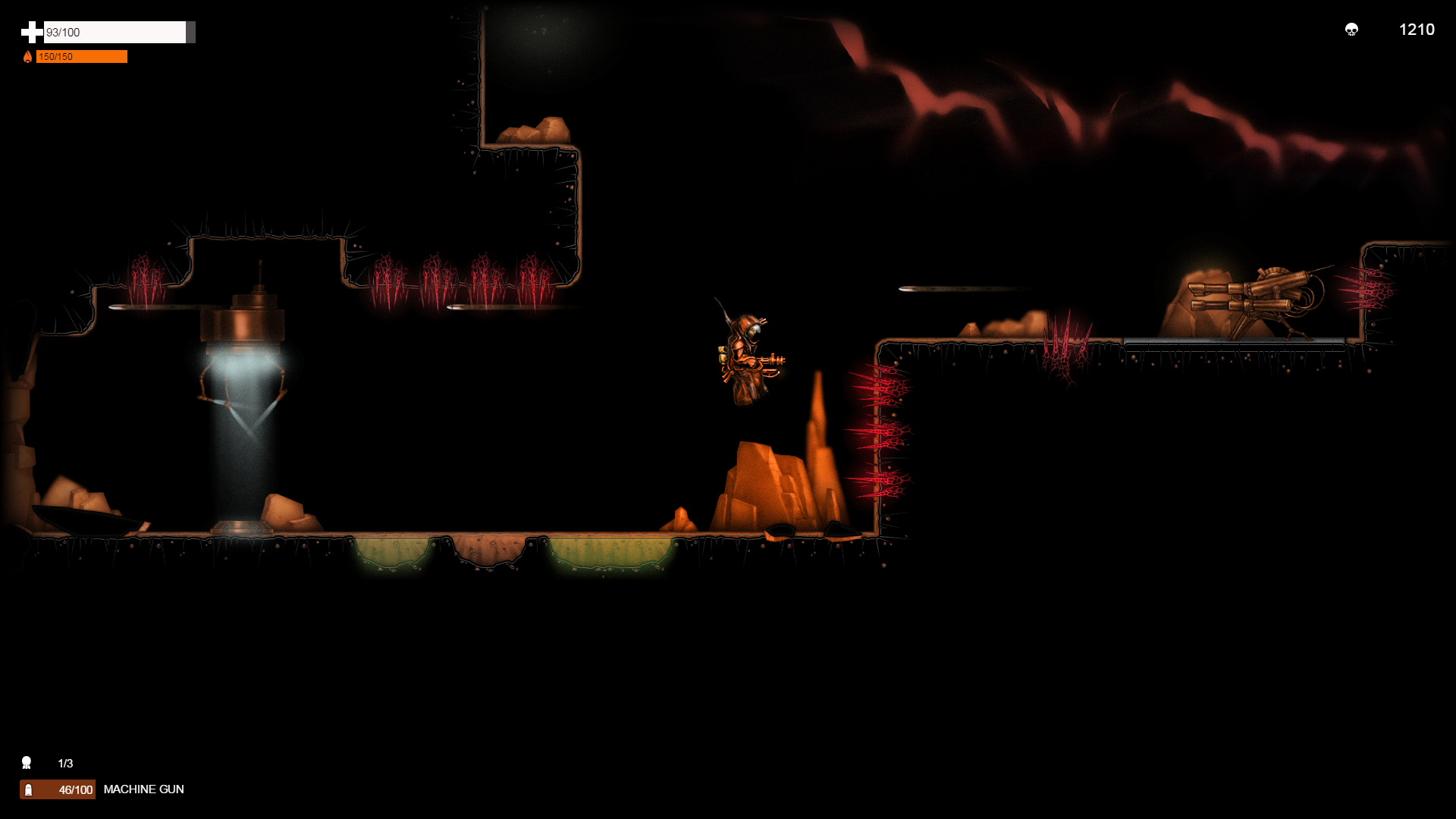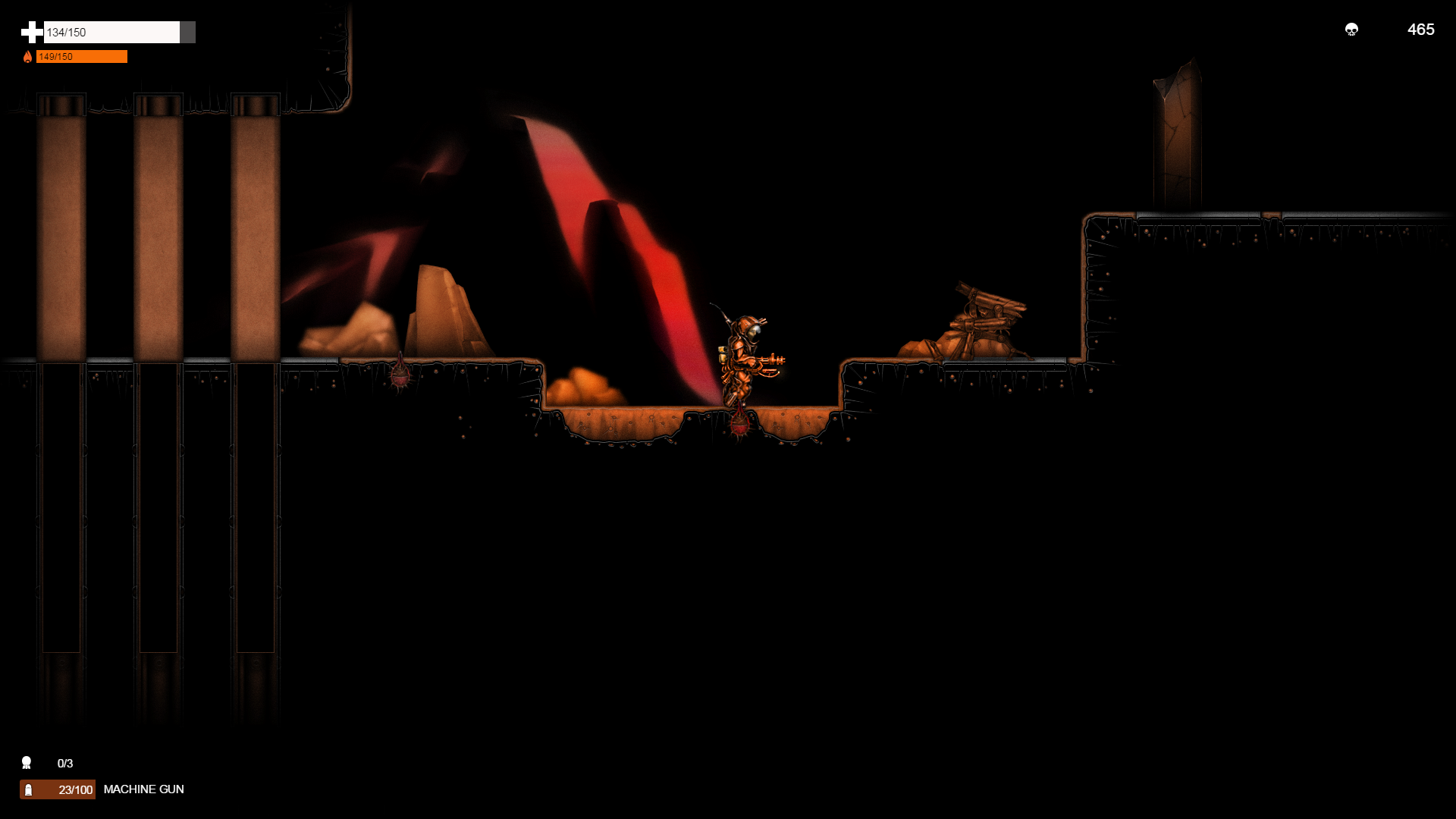 Whats next
The first goal is to complete 5th boss level, get rid of as many bugs as possible and refine gameplay mechanics before launching an early access on Steam.
Orange Moon
Orange Moon, 2d action platformer game with RPG elements and puzzles, full of dangerous native life forms, raiders, remnants of alien civilization and harsh environments. Search for a new life and natural resources, deploy beacons for mining drones, and find ancient alien artifacts that will help you in your exploration of Orange Moon.