In the last weeks I worked on a lot of what I promised in the previous news, but I've also implmented one suprising feature.
Shotgun
As promised a new weapon is available - a shotgun. It's suitable for hunting smaller animals, such as ducks. Unfortunately there are no ducks in the game yet.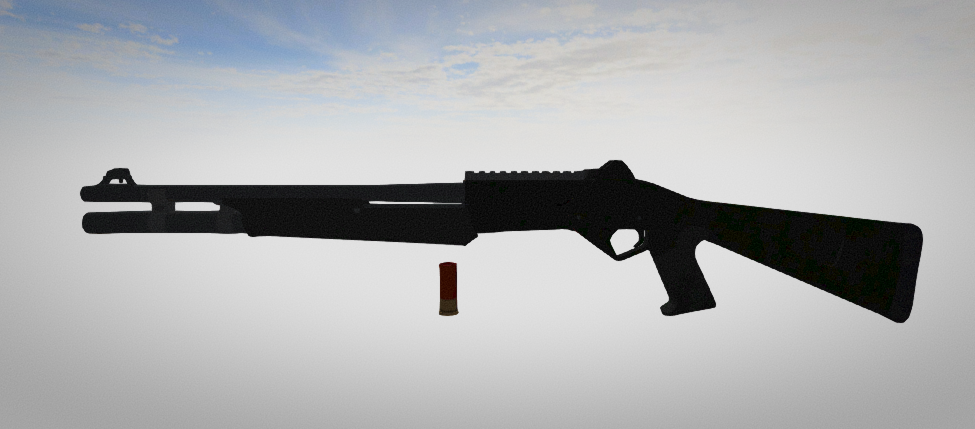 Inventory
Players can use inventory GUI to buy, sell and equip weapons and other items. Also a preview of currently selected item is available.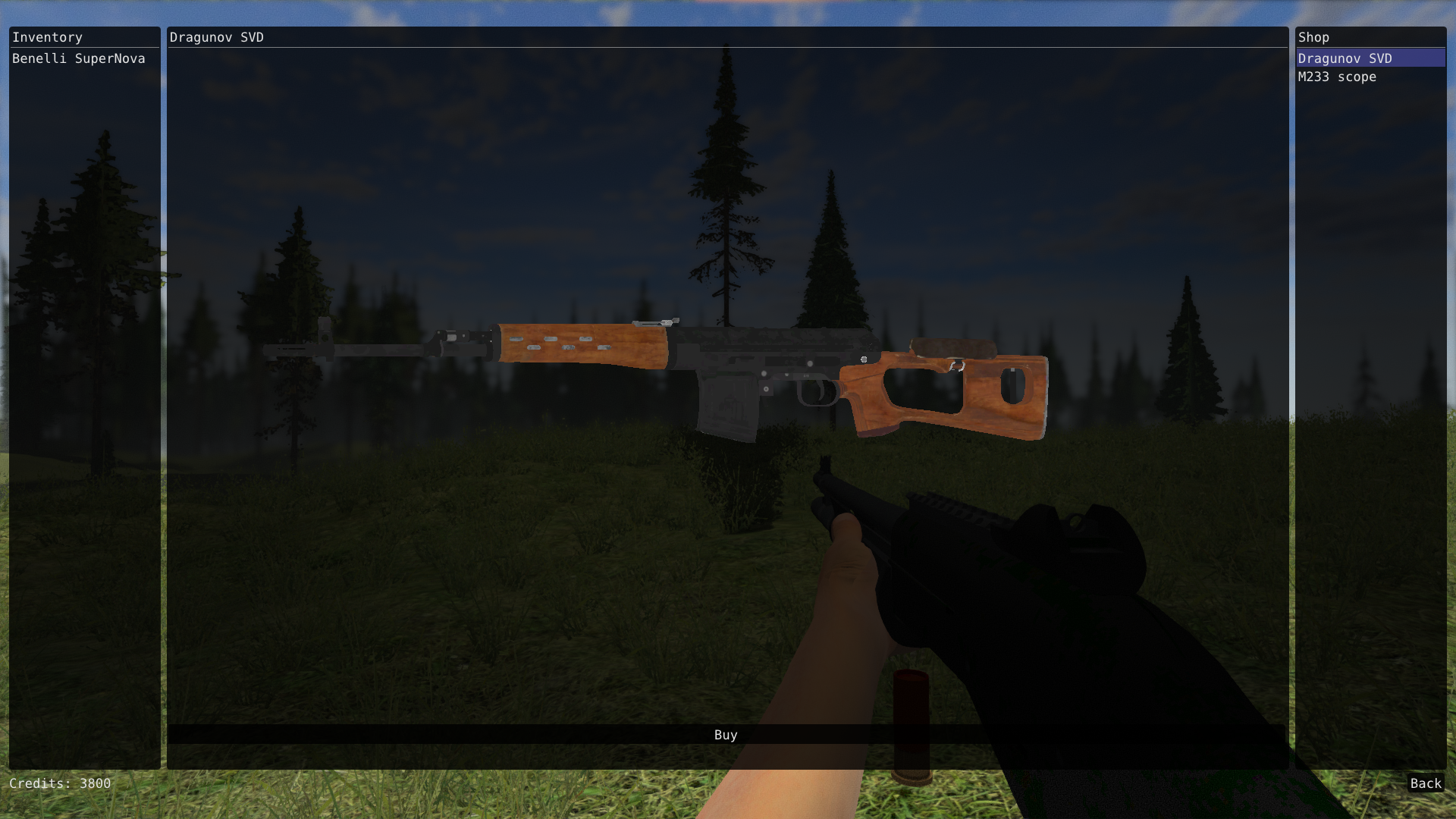 There are only two weapons and one scope available at the moment. Basic inventory functionality is already there (as you can see in the following video), but there is a lot of bugs that need to be fixed ( e.g. a scope can be attached to a shotgun, or two weapons can be equipped at the same time).
Water
And now the unexpected feature. Animals mostly do 4 activities - eating, walking, resting and drinking. While the first three activities are already possible in game, there was no water in the game up until now.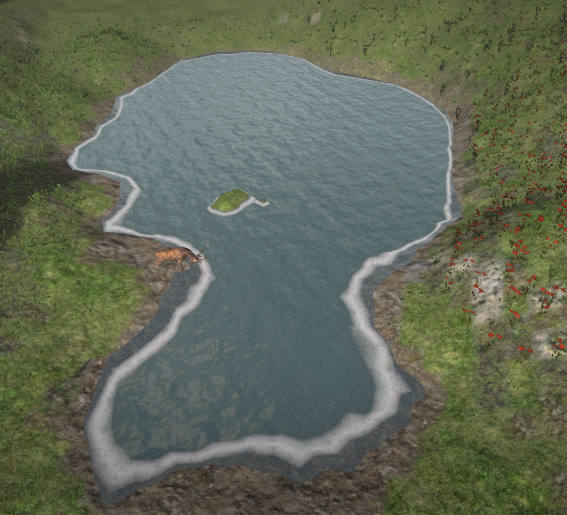 Water shader is highly configurable, at least 10 properties can be set. Since the water shader is in its final form, I can start working on the drinking behaviour of animals.
Grass
Several types of grass can be painted on the same ground, which add variability to the scene and makes the environment look more natural.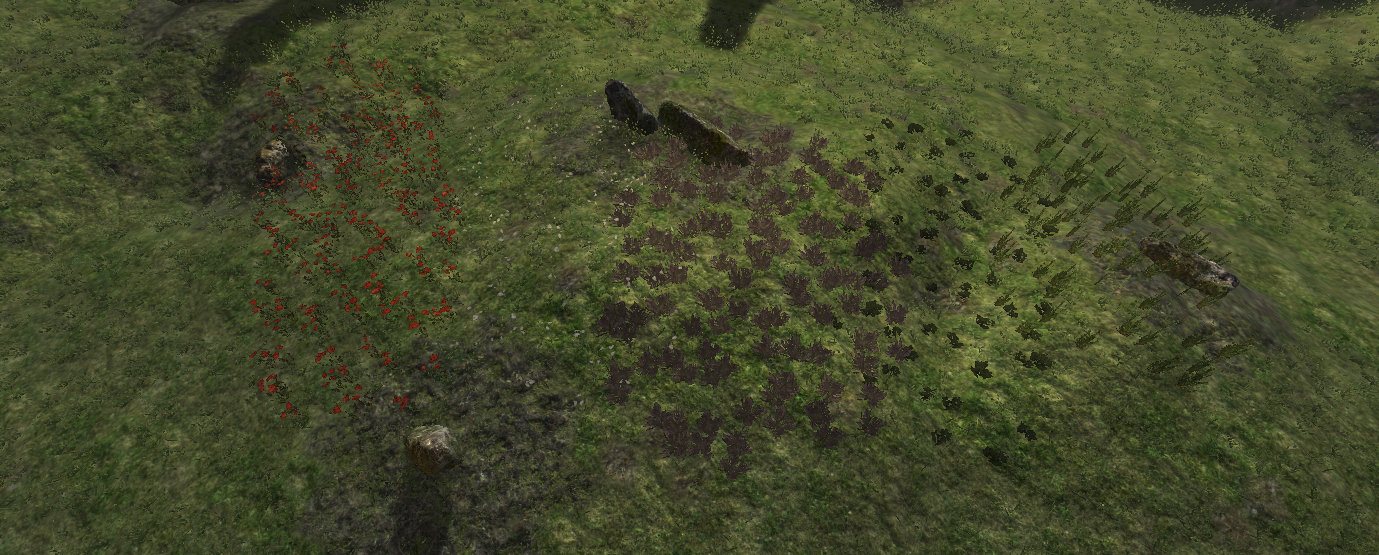 Steam concept
I've created a steam concept for On the Hunt. You can find it on Steam.
Plans for next weeks
Drinking behaviour
Work on the map
New trees
Fix inventory issues
More sounds - animal sounds, footsteps