"Of Guards and Thieves" Beta Update r50.1, new Features and Fix available.
r50.1 Changelog Overview
Here the list of the major changes:
Global Chatroom in Server list
Improved Chat
Improve Weapon Sound
Global Chatroom
Now you can organize your games and talk with all the connected players , directly within the game.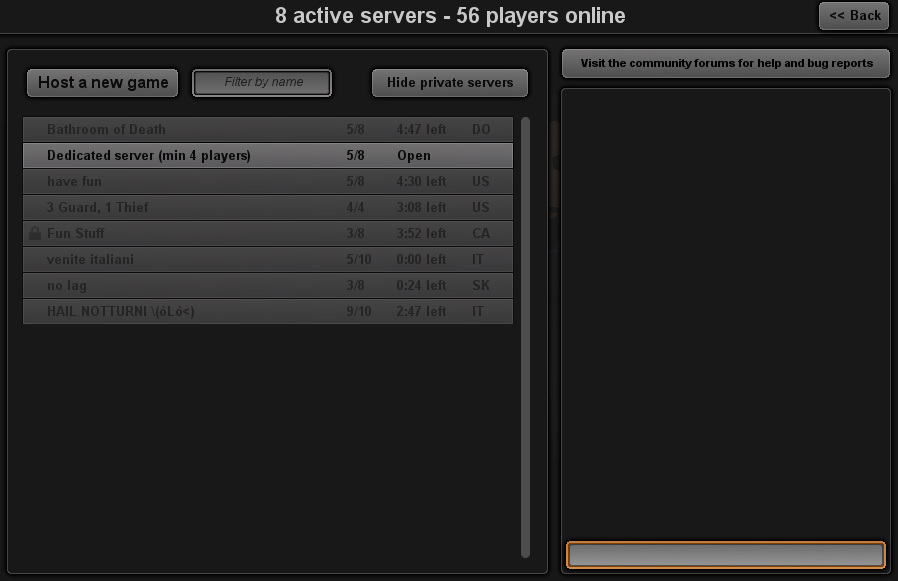 Coming soon..
A new map (The Office) will be released very soon, tomorrow we will start to do some serious testing on the WIP version of the map and hopefully will be public in a few more days.
If you have just discovered OGAT, have a look at this explanatory video created by GodDamnedGaming