Greetings friends, we´re bringing you another update from the development of Dungeons of Aledorn. As always you´ll get to hear where we made progress, what´s been added recently and what are future plans are.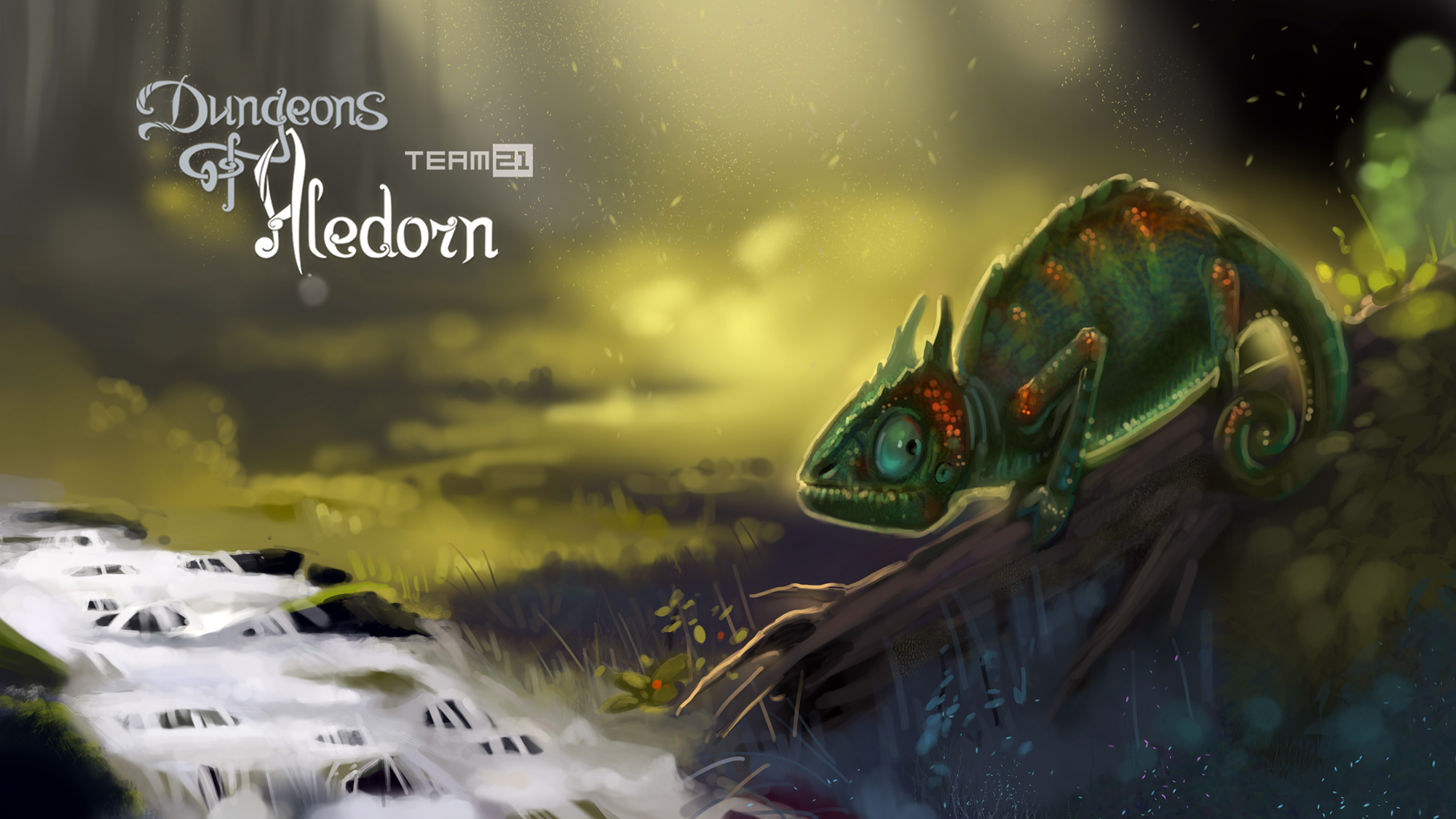 First and for many also the most important news is the long promised launch of our backers´ forum. You may find it at Forum.aledorn.com . The forum is open to everyone, but only Zombie tier (and of course all tiers above) backers will have the rights to post replies and create new threads as well. The main goal of this forum is a more straightforward and better communication with You, our backers, as this game is first of all being made for gamers like you.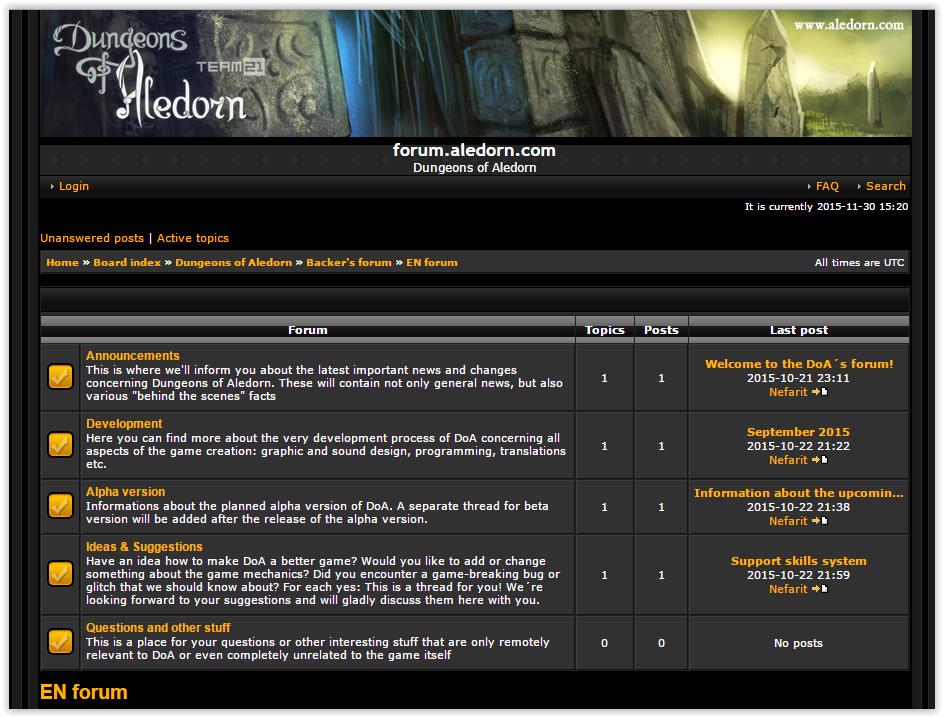 Those backers who fulfil the prerequisites as stated above should right about now get an extra mail with registration and login instructions. For those of you, who should have been entitled to a backer forum rights and from some unknown reasons didn´t receive the mail or something else got wrong, stands our e-mail address team21@aledorn.com at disposal. Write us what´s wrong and we´ll do everything we can to fix your problem. As our KS campaign didn´t reach all possible backers and community members in time, we´re considering adding a special add-on to our paypal account. It would cost about 9 euro/dollars and would enable all Skeleton tier backer´s to upgrade to the Zombie tier, making them a full-pledged contributors of the backers´ forum. Would anyone of you welcome this offer? If yes, send us a message and we´ll try our best to enable the upgrade for you. Enough about the forum. What´s new about the game? The new screenshots reveal the latest addition to the area of Manto village. It´s a small forest area at the edge of Manto and perceptive adventurers may be able to find several hidden secrets, quests and fights between the many "bark-armoured giants" of this mysterious place. It will be of course already included in the alpha
Those interested in a process of game design might find the other picture quite interesting. It´s a look at the "bare bowels" of our updated "pod-engine". It´s still not completely perfect and will need some more improvements, but nevertheless we managed to create a fully functional and non-linear quests in it. The graphic shows just one smaller quest which you´ll be able to try out in the upcoming alpha. A small legend to the paths and colour differentiation follows: Yellow cells represent the very parts of the quest - "sub-quests". The green cells than show how you might fulfil them, call them e.g. "quest-paths", the path which leads you forward in the quest. The red cells are also solutions to the quests, but not a successful ones. These usually represent a dead-end states of the quest and won´t lead you any further in the quest-line. And finally the purple cells than contain various developer information about the quest.

The last news is rather a bitter one. Because of a higher occurrence of unforeseen development complications and setbacks in the last month, you´ll get your hands on the alpha not this year as intially planned. We´re have to postpone the release to an earlier Q1 of 2016. We hope that you understand and that you won´t hold this delay against us in the future - we just don´t want to release a crippled bastard of what we´ve promised.
Thank you all for your devotion to our game,
for the TEAM 21 Nefarit