Greetings Pioneers!

It has been a week of major bug fixing and massive optimisation of both singleplayer and multiplayer experiences. It's been great to test a new server every day and see the improvements in performance, reduction of lag and more and more relevant things replicating over the network. There are still many outstanding bugs that we would like to get through before release, but we thank you for your patience, it will be with you as soon as possible!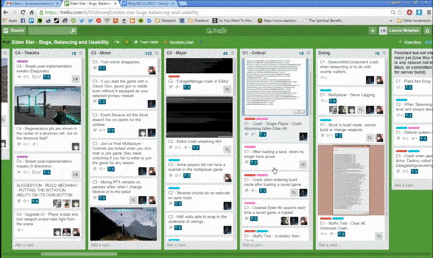 Here is a breakdown of what the team have been working on this week:

John - Lead Designer

This week we have been reviewing the whole (pretty non-existent) learning curve of the game, i.e. we understand that at the moment the difficulty is far too steep, and then the difficulty plateaus almost immediately for advanced FPS players. Meaning, that we intend to work in a full progression system that could fundamentally change your initial loadout in the game.

This also will affect the ways that enemies spawn and the difficulty of each encounter with a "notoriety" style system, e.g. GTA's "star" system, meaning that when you attack weaker enemies, you gain notoriety until larger, more lethal enemies appear - this would keep all biomes in the game replayable but open to players of all levels of progression.

Alongside this, we have been reviewing enemy drops/rewards for killing enemies and how these will translate to whether you want to pursue notoriety in order to take on the larger enemies, vs. running away to survive, upgrade and then attempt to encounter them again.

All of this is a huge design task as it also ties into either a "gain XP to achieve a 'level', which in-turn unlocks 'skill points' to be spent on schematics/upgrades" style progression system, OR "gain/find/research an 'item' and spend the 'item' to unlock a schematic/upgrade" style progression system… an exciting but tough fundamental design choice! Feedback and questions are very welcome :)

Chris - Designer

I've been doing a lot of level cleanup work within our larger world map, mainly consisting of tidying stray assets. I've been fixing a lot of view distance and streaming issues with larger rocks and terrain as well as you can see from the image I've included, it's getting there!




Tristan - Senior Developer

This week I have been working on multiplayer bugs, profiling and optimisations for the server to try and get it running as quick as possible. So far so good :) We have tested 6 player servers comfortably on the current minimum spec PC's (running them as a server), whilst pushing towards 8-16 players as our current stable target.

Yves - Senior Developer

Been squeezing as much performance as I can get out of the server and looking into Steam support to allow players to connect to a server via Steam - this will be my core focus next week as we are possibly looking to host our own dedicated servers via key partners in the experimental alpha phase of multiplayer.

Ricky - Developer

I've been working on the higher priority bugs and crashes and keeping up with you on our forums to make sure any issues are looked into. More specifically looking into weapons not firing or equipping correctly. We now have issues with Single Player after certain key optimisations have been implemented and so next week I will be looking to finish off passworded servers (for players who wish to host their own dedicated servers) and some of the single player issues.

Marcin - Designer

Unfortunately I don't have much exciting news this time around. I've spent my week reporting crashes, profiling and optimising the server performance with the development team, as well as looking into improving the navigation system and character progression in the future. We hosted a 40+ player test last week, splitting players into groups of 4, 8 and 12 players per server. We found that above 8 players can cause some serious issues with physics and latency so I ended up looking into the captured video footage to ascertain the core details of some of the crashes that resulted from this and fed back the info to the developers.

Joe - Environment Artist

After finishing the low resolution mesh for distant landscape I finished some test assets for our new hive visuals! I've also been creating initial meshes for our Underwater biome (!) as well as smaller jobs such as finalising the ground visuals for the Swamp biome and optimising our non-interactive foliage.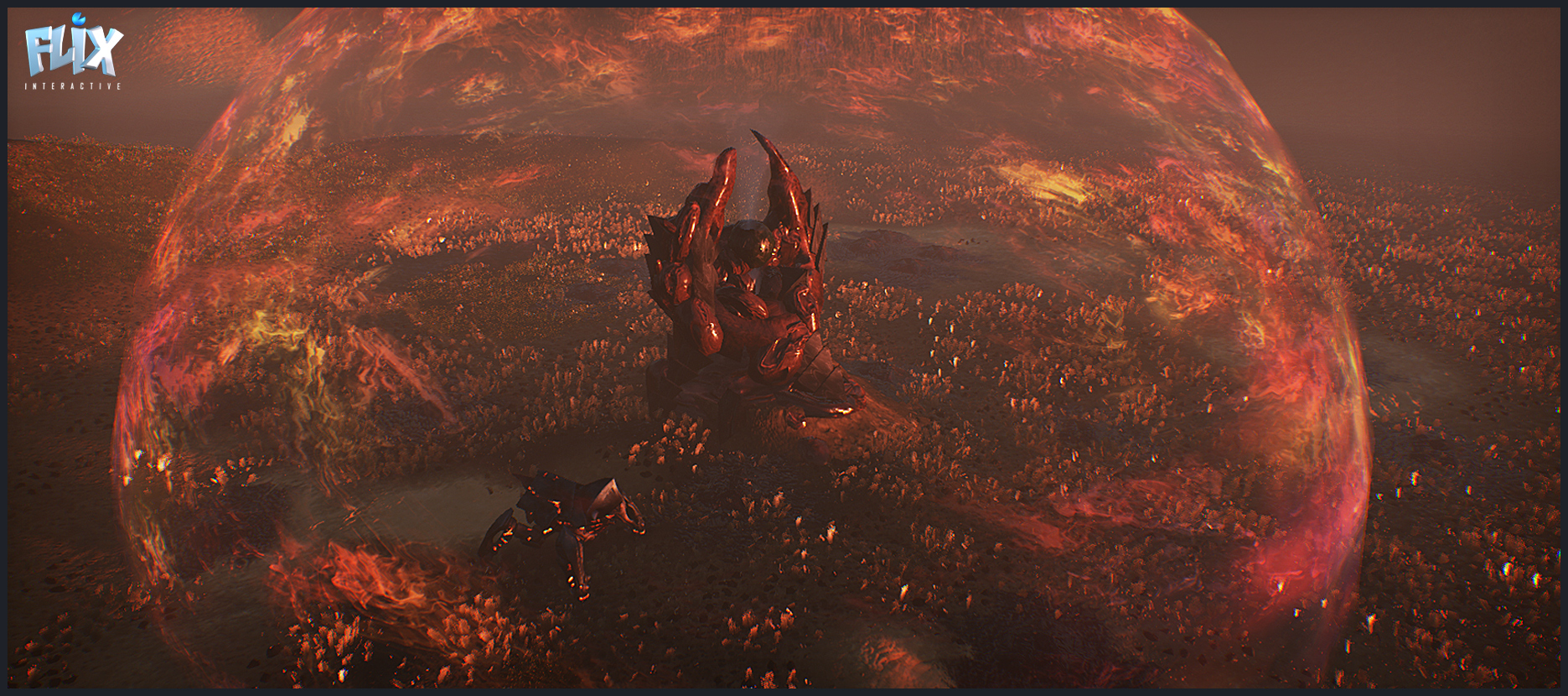 Tom - Character Artist

I've been finalizing the jellyfish! Also assisting the lovely concept artists Simone and Gav with many new creature designs and began early sculpting on the stalker!

Lauren - Animator

I have been working on a few different things this week including implementing IKA Viper animations, setting up its blends and states in blueprint. Implementing new enemy sounds, making tweaks to the weapon animations, finishing up the 3rd person Sniper Rifle animations, debugging animation replication problems and testing multiplayer.

Gav & Simone - Concept Artists

Once again this week we've been giving some love to the creatures of the world, working closely with our character artist Tom before approaching John, for a green light for Tom to start modelling. The main influences for the stalker are "Xenomorphs/Tyranid" style creatures, creating something fast moving and lethal which will then mean that we can nurf some of the current creatures in the world and create a more appropriate learning curve to combat.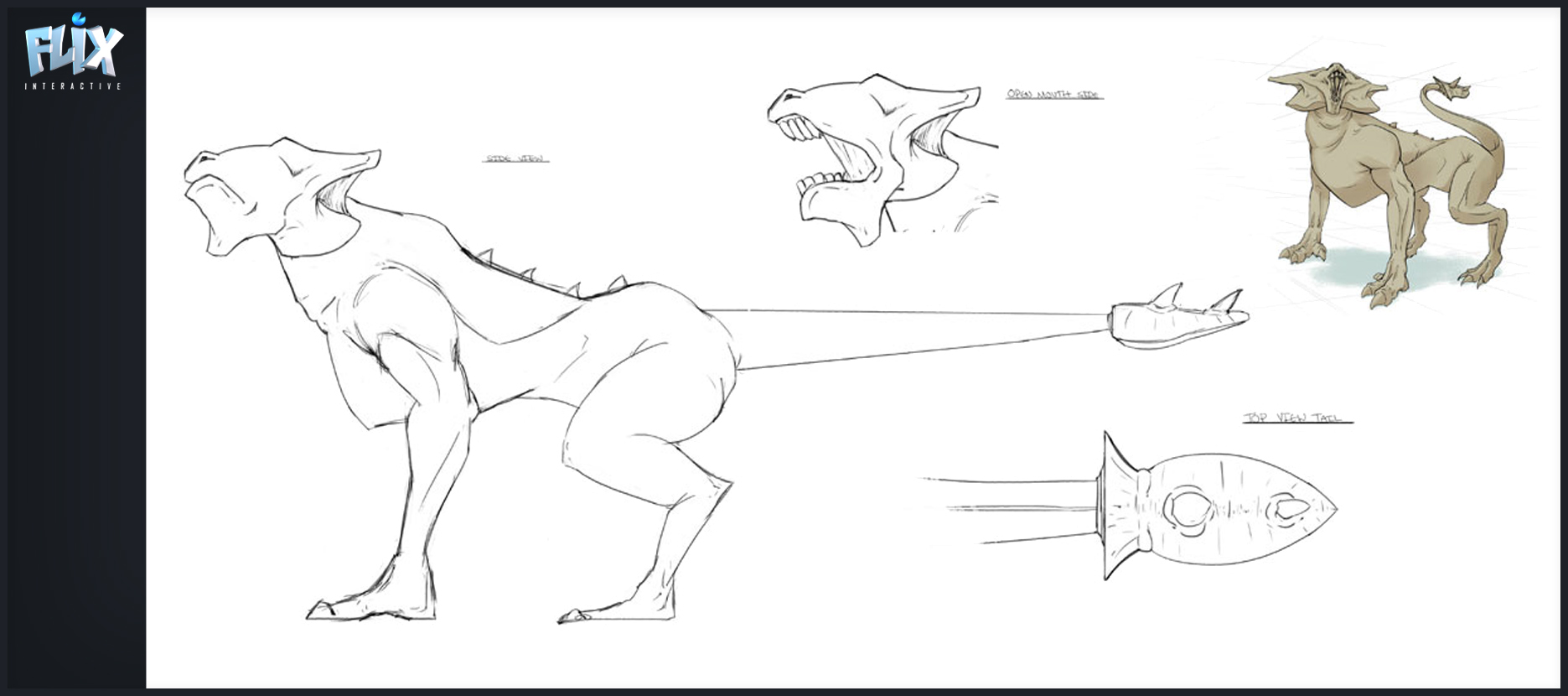 The ultimate goal of the current concepts are to push towards expanding the amount of Juggernaut size enemies once the first one is released, to allow smaller enemies to compliment the Juggernauts during enemy base attacks and player attacks on much larger enemy hives.

Matt - Art Director

Back from depths of a Volcano, I'm now working through some new hero assets. Including a stripped down version of the MATA-Tool which will become a basic starting variant in the future, and I'll be blocking out one of our new armor set designs in the coming week. Really looking forward to the implementation stages in particular, as the armor will also be setup with some colour customisation in mind.

Lee - Technical Director

I've been doing some work towards server optimisation this week and testing how many players we can get on a server. I've also started work on a new spawning system for the enemy AI at night which will allow us more control of how many get spawned depending on a number of variables in the world. This will also balance the game as the enemies that spawn to attack you of an evening will specifically be based upon the size and defences of your base, vs. also taking into account the number of players associated with the base and if they are online at the time of attack.

Andy - Lead QA

Andy is in bed with the flu this week, get well soon!

Don't forget you can keep up to date on what we are currently working on via our Public Trello boards[trello.com]

See you in the fray!

-Team flix