It's been a while.. Development has been slow for quite a while, but we are still making progress.
The game has recently been tweaked quite a bit in terms of sound and enemy AI. Physics impact sounds, enemy hit sounds, weapon sounds, are just some of the new updates to the sound in the game. The AI for enemies has also been tweaked to have dampening for turning to face the player, giving the player a better chance of avoiding them, as well as reducing the lock-on effect the enemies previously had on the player, homing directly at them.
In addition, some minor new features have been implemented as well, such as floor switches which act as triggers for certain game events, new effects such as gibs for vases when broken, and also some updates to the GUI.
One of the more major recent additions to the game is the amulet system, which is a pickup that acts like a weapon, but is passive.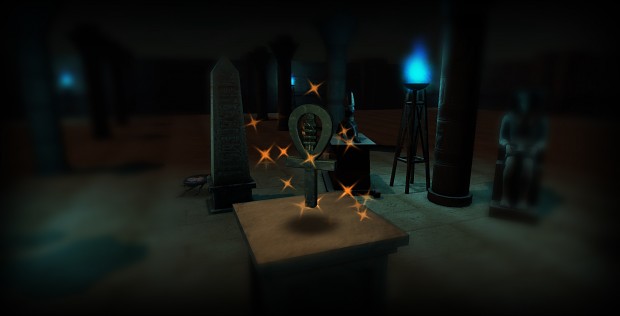 These amulets can be stacked with weapons, and up to two can be carried at a time. Some of these amulets could prove to be very helpful!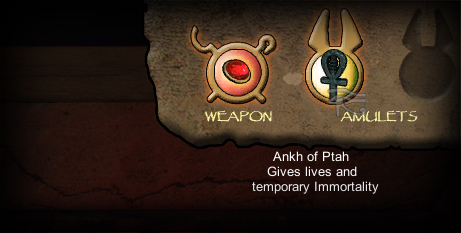 The Ankh of Ptah is just one example of the amulets that can be found in the game!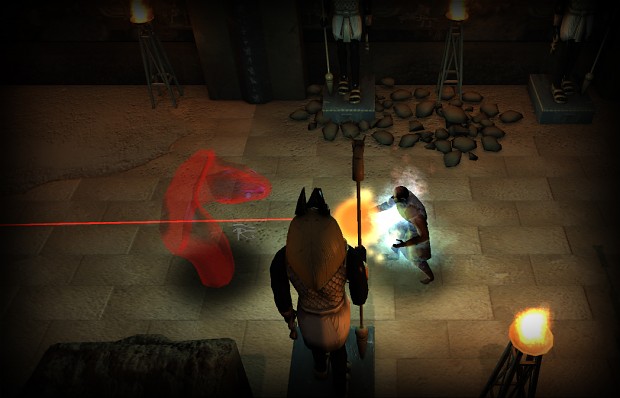 That's all we have for now. Until next time!
Ean (The Rare Aquatic Pyro)