During the last months you all have been able to follow the progress of 3:00am Dead Time. Today, you can finally try at least a small part of it, and get a much better idea of what is to come.
The game has improved greatly from its first versions and has also evolved into a better kind of horror experience. In this article, we will talk about what you can expect on 3:00am Dead Time
But first, the demo :
LINUX VERSION COMING SOON
ABOUT THE GAME
3:00am Dead Time is a single and multiplayer horror game based around a team of 6 amateur paranormal investigators who answered the call to work for a one of a kind TV show, where they will travel across the USA and other countries to face, document and survive the scariest and most dangerous paranormal phenomena in the world.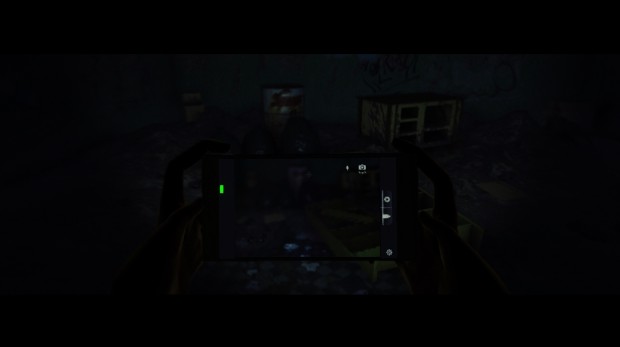 The game is split into numerous Episodes, each one with its own story, characters, creatures and phenomena. Besides the main Mission, where the crew has toexplore the place, document the phenomena (or even fight it), interview the witnesses and uncover the mysteries of the place, there are also multipleFlashback levels which further explore the story of each location. In each main Episode you will get a Rating based on your investigation work, and you can also unlock a number of secret items and collectibles.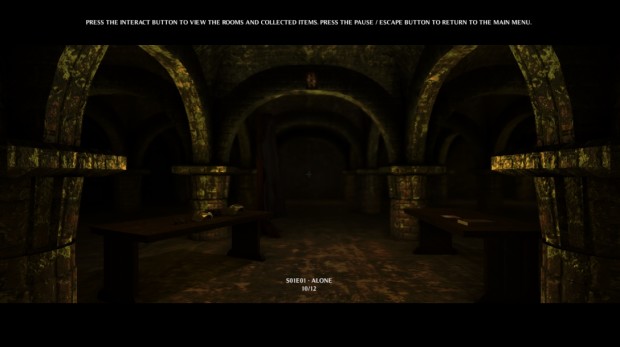 In short, these are the game's planned main features :
Multiple Episodes, each one with different locations in the United States and across the world, characters, creatures and stories.
Exploration and story based gameplay, where you have to uncover the secrets of each place, learn its story, and face the paranormal events that are present there.
Single and Multiplayer missions. Play with AI companions or make your own investigation team with up to 3 friends.
Flashback and testimony episodes to further explore (in playable form) the story of the different locations.
Branching stories. Each episode has multiple endings and turns along the way, to let you decide how you want to act. Do you want to explore quietly and just document any events that happen in front of you? Are you more interested in intervieweing the local people to understand better the phenomena? Or should you force the situation, and try to provoke the entities? The decision is completely up to you.
Wide array of equipment. Unlock different pieces of equipment as you complete different missions. Better cameras equipped with nightvision and longer battery life, movement sensors, advanced recorders, small drones... use the best tools to get the job done.
Old school style. 3:00am Dead Time is a heavily atmospheric game. From the beggining we have made great efforts to make sure the scares come from the stories, the locations and getting you immersed in the environment rather than a gallery of jumpscares.
Multi-perspective. No matter your preferred style of horror games, 3:00am Dead Time has something for you. First Person highly immersive experience, a Third Person horror adventure or an old school movie-style camera (as seen in the original RE titles), they are all included.
In-depth investigation system. Collect samples, document everything you see, record sounds, take pictures, interview the locals and the witnesses or even ask the help of an expert to protect the team from the paranormal forces, or to interact with them.
Complex and rich mythology. The game features dozens of different creatures, paranormal phenomena and events, all based on real testimonies and the folklore of many places around the world. The paranormal world is so much more than just ghosts and demons.
Mood and Behavior AI. Your character will get scared according to what happens in the game and your actions, and in turn, the game's behavior will also change to reflect that mood. Besides, almost every paranormal event is randomized and procedural, making the encounters different every time you play a mission.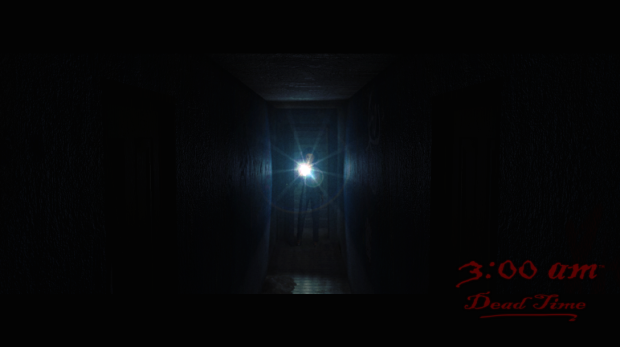 3:00am Dead Time has become a very big game, a huge project that we have been developing for more than 3 years now. Our team is small, with only 4 members, but this is our passion project and we are decided to make it the best we can achieve.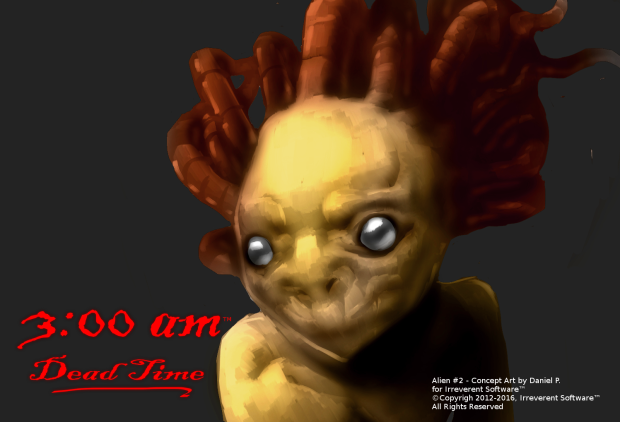 This last year, with some changes in our personal situation we have been able to spend more time working on this, using most of our time and savings to bring to life a horror game that we believe you will love. But to be able to finish it in the way we have intended and make it even better, to add more multiplayer content, new features, more episodes and creatures, customization...to make it the experience you deserve, we will need your help. Thats why today we also launched an IndieGOGO campaign where you can help fund the game, as well as get access to discounted copies of the game, which will be part of a Beta Access program so you can try the game as it grows before anyone else and give direct feedback about what you want to see in the game.
Every single bit of help is welcomed and appreciated. You can share links to our IndieGOGO campaign and to Steam Greenlight, or you can buy your early access to the game through IndieGOGO to help us improve and fasten the development process. In the next weeks we will be back with the fast and regular updates to keep showing you the progress of 3:00am Dead Time.
Remember to try the demo, share your feedback and please help us with your support, and spreading the word.
Thanks for reading,and best regards!
The Irreverent Software Team