Hey guys! I wanted to do a followup post on the "New areas pt. 1" post where I showed some initial sketches and thumbnails from what was then known as the "Bandit Islands" but has now gotten a proper name: "Anura Caves" !
There is still lots and lots to be done one this area, but I have a first look at a finished piece showing the jungle part of it as well as a suggestion for one of the creatures that can be encountered there.
The first piece shows an exit from the cave into the jungle: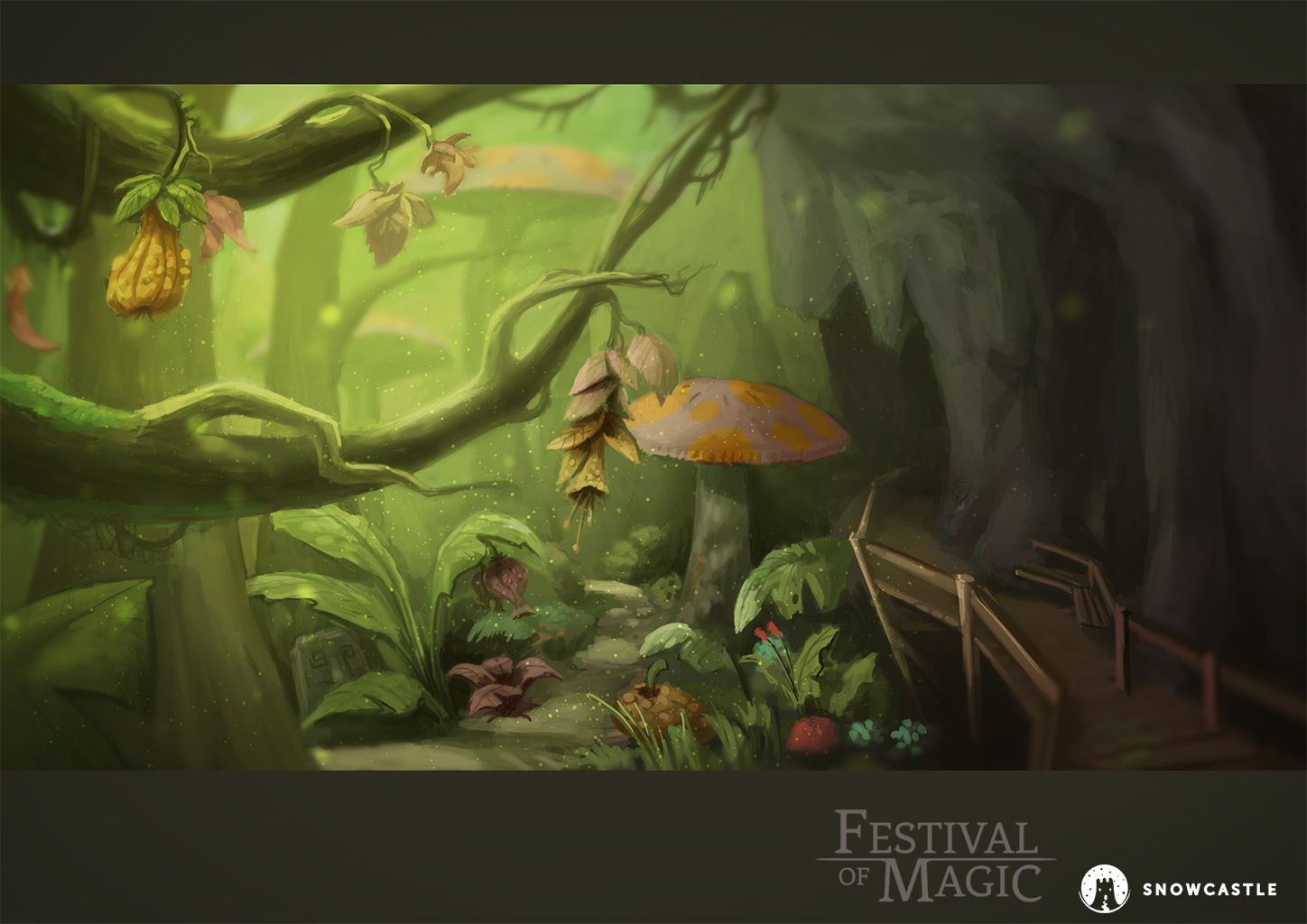 The creature is tentatively called a Ruffletail. It'll come at you with electricity, and the idea is that it needs a round to charge, rubbing the fibres in its tail to generate static electricity, and then unleash it on the players.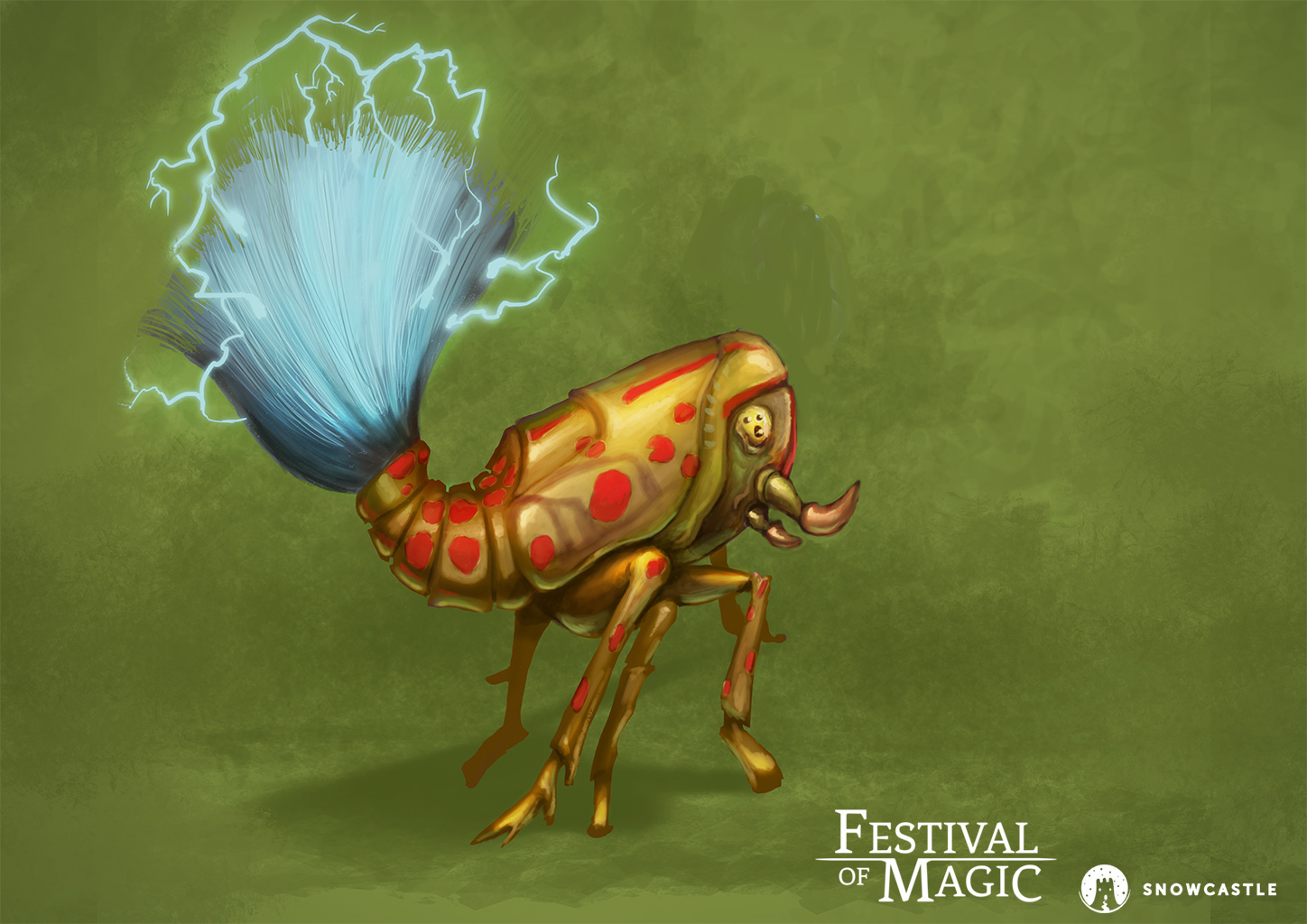 Hope you guys enjoyed the new stuff!
In other news it seems the Greenlight thing is going well from what we can decipher from the stats we get :) That being said, all "Yes" votes are appreciated! Head on over to our Greenlight page if you'd like to help out!
Have a great weekend!