We're not the only apocalyptic automaton plague around though, you know, so we wanted to take a few moments to flag up some Kickstarter projects we believe Project Zomboid fans might fancy biting chunks from. We're acutely aware that our game wouldn't exist without the trust and generosity of you guys – so wherever we see other crowd-funded zombie games we want to spread the love. First up is Dead State.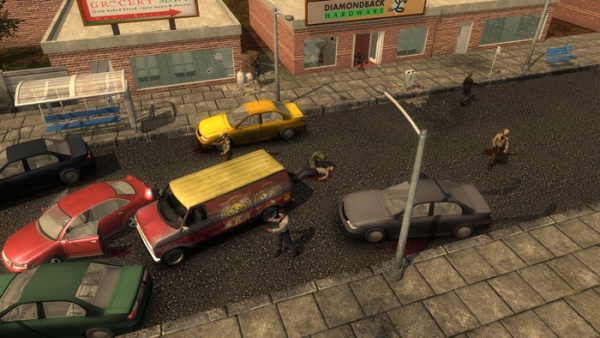 This is a turn-based zombie RPG, and it's headed up by Brian Mitsoda who previously was a designer and writer on Troika's utterly fabulous Vampire: The Masquerade – Bloodlines. The town of Splendid in Texas shares the same mentality as our own Knox County in Kentucky, in Dead State people are just as important/dangerous as the zombies, but the turn-based combat seems to give it an entirely different flavour. Original Fallout-style gunplay mixed in with a Romero zombie apocalypse? Count us in! We're hugely excited about playing Dead State, so consider yourself prodded in the direction of its Kickstarter page.
Second on the deadhead Kickstart Conveyor is Zombie Playground – an entirely different proposition altogether.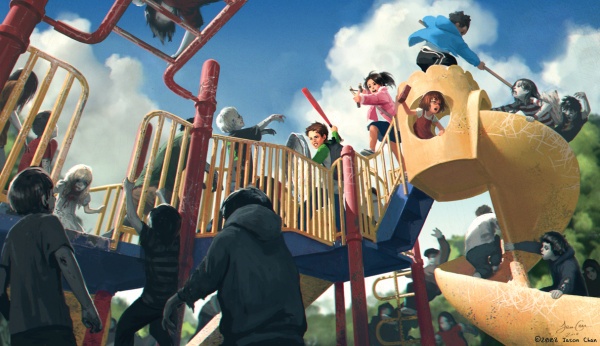 It's an online action game featuring a bunch of kids pummelling the recently deceased who've shown up in their school. Imagine Left 4 Dead with the Goonies as lead characters – it's all very silly, a far cry from the desperation of PZ and Dead State, but is perhaps worth a look. You can find its Kickstarter page beneath these very words.
Finally, a little love for The Dead Linger – a project that's already found Kickstart support. The guys at Sandswept have got big, big plans – and it's going to be great to see them come to fruition.
Well, that's enough waving of non-PZ flags for now. As R is rolled out we're going to get back to a semi-regular series of Community of the Dead blogs, alongside the appearance of a new regular we'll be calling Modding of the Damned. While the kinks are knocked out of the released 'R' in preparation for the official release on our site and Desura we'll also be doing community q&as for our English-speaking and international audiences.
So watch this space, but don't watch it too hard – otherwise someone might climb through the window and bite you. Back to survivin'...