After several months of blood, sweat and programmer tears, we're happy to announce that the NeuroSlicers Pre-Alpha phase 2 test is now live!
Head to the official NeuroSlicers Discord to grab a key and jump into the action across a whole load of cool content.
We've also gone live with our Steam Page, so be sure to head over and check it out - and don't forget to give it a wishlist :)

So what exactly does the Pre-Alpha contain? Well, his a breakdown:
The Outskirts and Construct. The first of many cool locations around the city of Catena that you'll be Slicing in.
First two Solo Campaign missions set within the Construct
1v1 and 2v2 Competitive PVP with Ranking system
Our first PVPVE Mode with its own special Ranking System called Escalation, which ramps up the difficulty as you get better at the game.
Fully voiced cast of characters with their own sets of Contracts for you to complete. You'll have to earn their trust in order to access their better Contracts or learn more about them, the city, the NeuroNet and what it means to be a Slicer. Every NPC has something they can offer - but only to those that help them out.
Ability (Scripts) levelling and customization for the Solo and PVPVE modes.
15 Scripts (out of our target of 60+ at launch) and 2 Node Tech paths to choose from, each with a whole set of Nodes that completely change how you need to play.

In other news, we've got a brand new Logo design for the game. What do you think?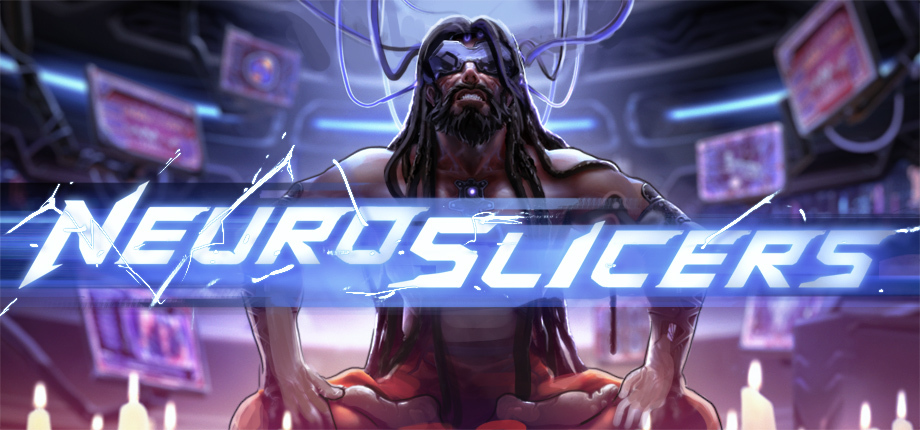 Check out some additional images from the latest pre-alpha test: