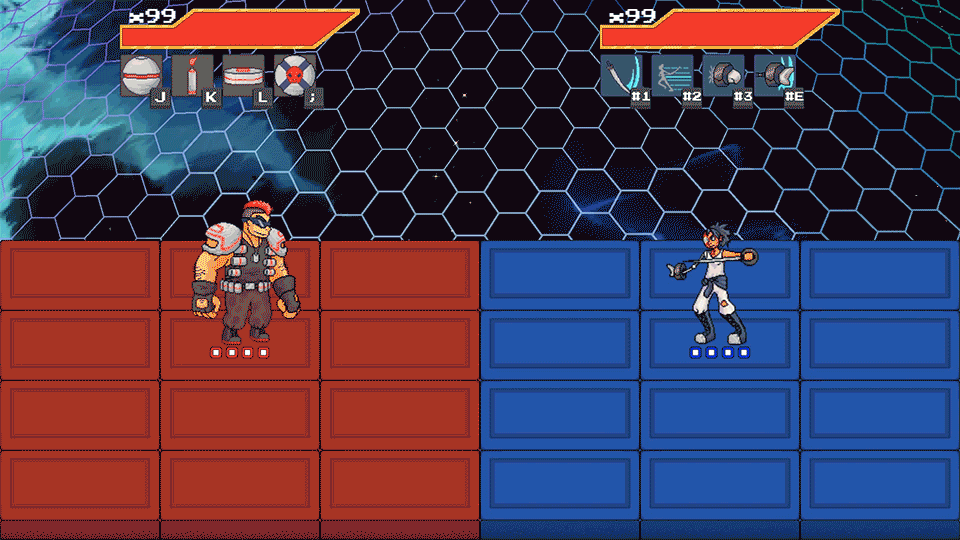 We are proud to announce that the Grid Masters Network Update has been released! You can now play with your friends through the internet. At the moment, this does require the host to forward a port and only supports IPv4 addresses. For more info on how to port forward check out PortForward.com. Players connecting to a host will need to use the host's external IP, which can also be found at the same site. Lastly, at the moment hosts only accept one client connection. We hope to enable multiple client support in the next update.
We have started work on adding a practice mode into the game. We are also looking into adding the ability to add a timer to matches, but will have to see how the option affects game play. Our two big areas of focus for the next update are the following. We will be adding basic AI players so when your friends are busy, you can still work on improving your skills. Our next release will also hopefully be the first release that our game is available cross-platform, so that Mac OS X and Linux players can get in on the action.
We have also moved to a more frequent update schedule. Our plan right now is to put out a new big update every two months, but it may take our team some time to get adjusted to this. Also, smaller patches and features may be released between big updates. We do not have the next update's release date set yet but will discuss it on the other side of the holidays. On the subject of holidays, the team will be taking a much needed break until the first full week of the new year. We will not be putting out a blog post or screenshot Saturday next week, but you can still reach us through the support email or the feedback screen, responses may be delayed though.
This week's screenshot shows off some of the work that we've already gotten done on the practice mode. Both teams have unlimited lives and you can able see damage values of each character's abilities. This means you can test out character ability combos to figure out how to deal the most damage.
From all of us at Angry Hangar, thank you for your patience and support. Have a Happy Holidays and a Happy New Year!