Mystic Hammer Patch 1.3 + Price Drop!

The surprise indie success Mystic Hammer from solo developer Mike Capozzi received a new patch bringing bug fixes, quality of life improvements, Tower Run spawn revamp, and a re-work of the teleporting ninjas! The game also has had a price adjustment down to $7.99 to make it as affordable as ever to support an indie dev and for the holiday season!
Patch 1.3
Here is a brief video showing the re-work of the scaling in unlimited Tower Run mode and the re-work of teleporting ninjas!
The main changes of 1.3 are the following:
Tower Run - While difficulty scaled well in the tower run mode as far as enemy damage and health, the frequency of spawns did not scale well. This lead to insane DPS enemies that would get melted by your highly upgraded setups before it could get to your army of heroes. Now, the spawn rate increases and scales along with the tower floor wave level:
Spawn frequency increases at:
- Tower Level 25
- Tower Level 50
- Tower Level 75
- Tower Level 100+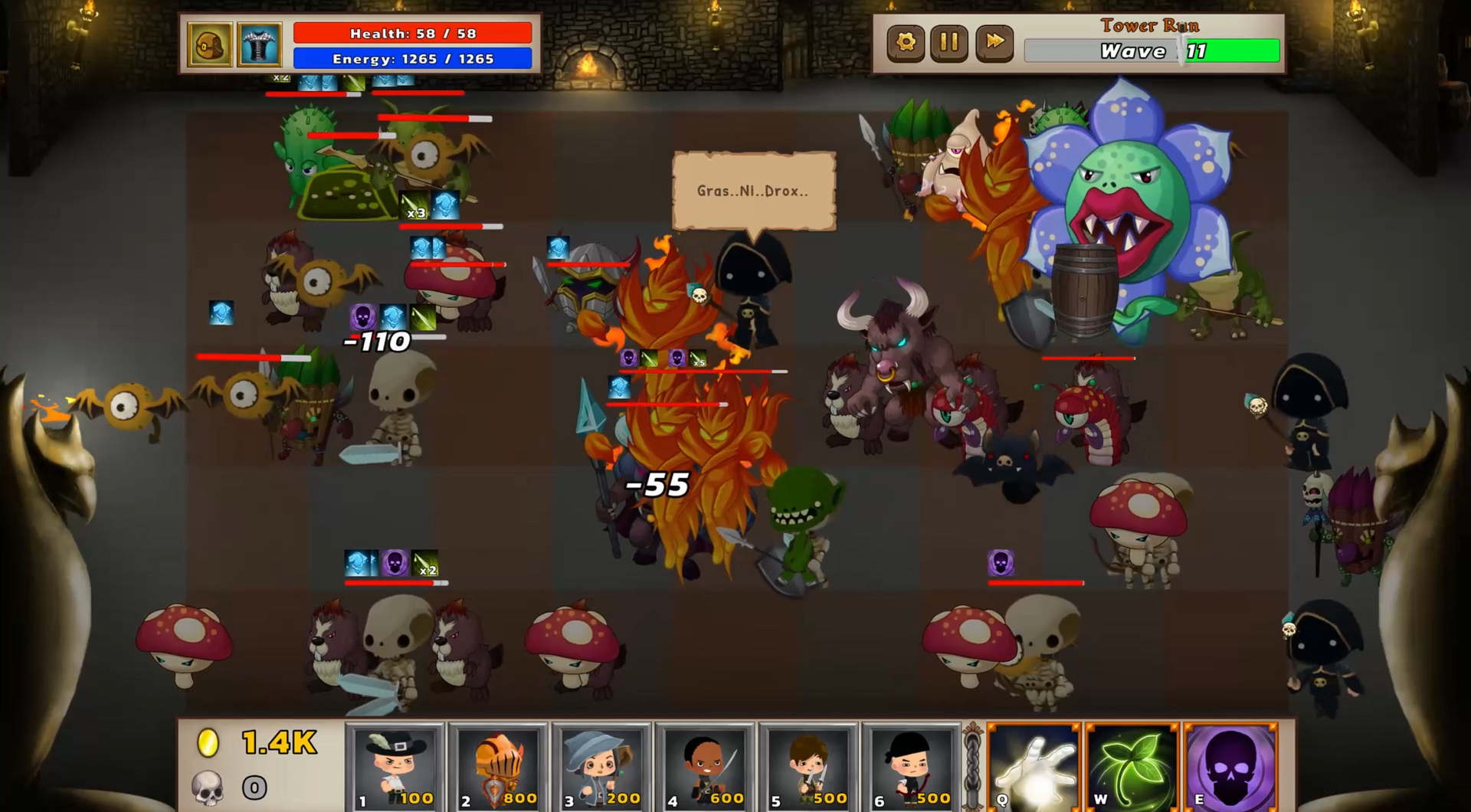 Teleporting Ninjas - The feedback I received was that teleporting ninjas were really cool, but they would sometimes teleport off screen and do all sorts of funky stuff. I reworked the class to have the same cool effect, but be practical and easier to use. Here are the changes:
- Teleporting Ninjas will now keep a portal open the whole time they are teleporting somewhere.
- You can now click on either the ninja or their portal to select the unit. This makes upgrading and selling less of an APM matter!
- Changed the animation to be more in line with the timing of the big ninja critical attack before re-entering the portal.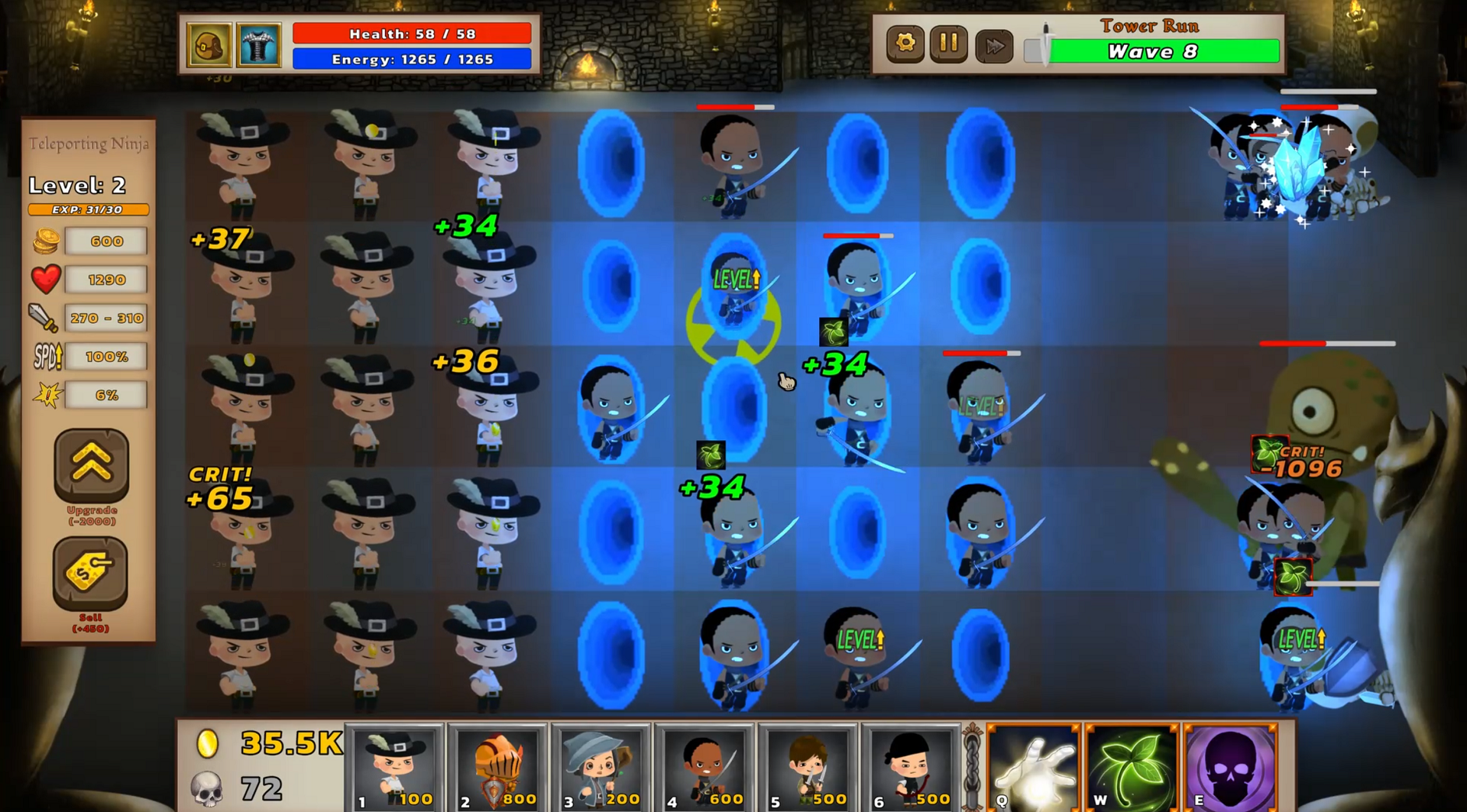 New Ability: Dispel - Also post launch saw the release of the Dispel ability which is unlocked exclusively in the Tower Run mode. This will dispel harmful effects in an AOE, making some of the boss fights in the story mode easier to deal with!
Lastly, if you are not just a gamer but an indie dev and curious about my journey, I was asked to write a blog post for GameDev.tv where you can read about my story.