If you are anything like me and joined the VR hype wave back when it was all sticky tape and cardboard, only to be disappointed once the big companies swooped in and crushed most of the hacker-led innovation, the recent rise in modding on VR is a fantastic sign.
I have built communities for mod creators all my life (beginning with site site ModDB in 2002), and the one thing that no longer surprizes me is how talented and capable you [the mod] creators are. Afterall you don't have to look far for proof with the origin story for many of the industries biggest hits and gameplay genres able to be traced back to ideas that emerged from mods like Counter-Strike, PUBG, DotA and others.
So the inclusion of creator tools in more and more VR games is clearly exciting for a medium that continues to cry out for developers to try new and interesting techniques to maximize the immersion the form factor provides.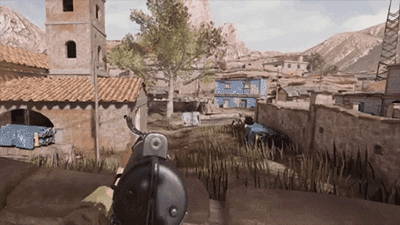 WW2 loadout mod for Contractors VR
We've already seen how VRChat grew due to its focus on customization features, and the recent launch of Valve's critically acclaimed Half-Life: Alyx with Workshop support has got many excited. Intent to continue this momentum through our modding service mod.io, we have recently begun working with a number of VR games to support their modding goals and are proud to talk about what we've accomplished with the launch of two mod supported VR games today.
For the first time gamers can enjoy modding supported VR games on Steam, Oculus and Viveport. What's particularly notable, is that the support includes the Oculus Quest an Android based device, which highlights the flexibility of the mod.io SDK/API for VR game developers who want to integrate cross-platform modding, no matter which store or device their players come from.
The new capability is live in the VR games SWORDS of GARGANTUA and Contractors VR from today. SWORDS of GARGANTUA modders can create enemy waves and adjust enemy, player and weapon stats right now. Contractors VR modders can create new maps, guns and game modes and mix them together to make unique experiences.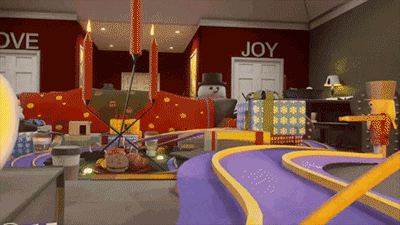 Bow and Arrow Ninja mod for Contractors VR
It's exciting to be playing a small part in the growth of modding on VR, after all modding has always been such a powerful source of creativity, it's interesting to contemplate what innovation will come from this.
Developers if you are interested in finding out how we can help you support cross-platform modding in your games, contact developers@mod.io to find out more.