Medusa's Labyrinth on Greenlight
Link to greenlight: hSteamcommunity.com
We've added Medusa's Labyrinth on Greenlight. This is a short free adventure that shows a small glimmer of a much larger vision we have for Medusa's Labyrinth. We have had this idea at our studio for a while, and decided to put it through Greenlight in order to get the community's feedback, and to see if there is a possibility to expand this short scenario into an epic adventure in the future. We would love to hear what you have to say about the concept! If we get through Greenlight quickly the goal is to release Medusa's Labyrinth at the end of January 2016, since the game is already done and we´ve been through the process of releasing titles on Steam before, we are currently just waiting for you guys to give us the final go ahead.
Trailer
About the game
Not another walking sim

Medusa's Labyrinth allows the you interact with the enemies in the game in different ways. You can either choose to sneak past them, saving precious arrows, or take the risk and attack the creature with your bow and arrows. Make your decision, then run like a mad man when you fail.

Morbid tales from ancient Greece

The Catacombs holds awful secrets, and answers, to why the once lively and holy temple now has fallen eerily quiet. Find the hints spread out in the Catacombs and follow the footprints of the missing temple wardens.

Designed for complete immersion

The game has no player HUD to distract you from what is actually going on around you in the dark tunnels, which was very important as we first began developing Medusa's Labyrinth for Oculus. The only way to find out is by looking down into your quiver, leaving yourself vulnerable to enemies lurking nearby. And really, pausing in horror games? Nope!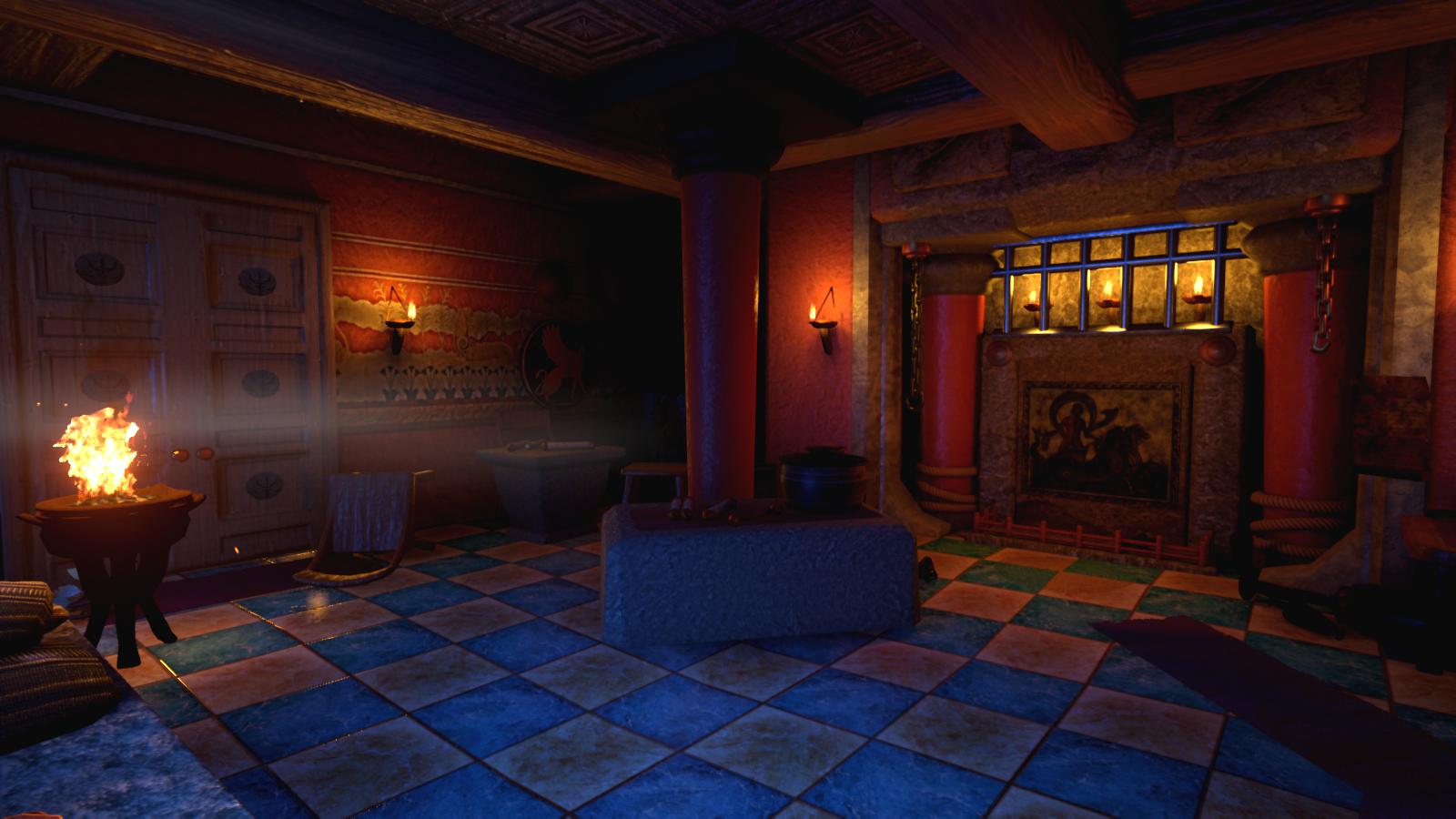 Story
The screams had subsided. All priests in the temple of Poseidon locked away for three days, ever since the outbreak first started. The Hierophant had told them not to wander outside their chambers and only the Temple Wardens were allowed to roam freely.

No one had been given any reason for the isolation, and angry whispers had turned into shouts demanding answers. But none came. Instead the screams had begun, piercing through the walls of the big temple. Tormented screams, almost inhuman.

There had been prayers and offerings to the great god of the Sea, but the brother of Zeus remained silent. So it came to a vote of whom to send and search for answers. Arcas drew the shortest straw, and now has to find the source of the curse that has fallen upon the island. It seems to be coming from somewhere below, in the winding tunnels that house the catacombs…