Hello everyone!
Second update as promised, although a little later than billed.
So far the game has been a few odd renders and screen shots, but what the game actually is hasn't been touched on in too greater detail. Today I hope to show you some of the character in motion so you can get a better feel for it.
Gameplay is coming along, I'm really looking forward to showing that off to you all!
Please show your support for the project by watching us, that way you can keep up to date with our development shenanigans too!
First up, here's some really quick videos of the player characters animations =)
Run Cycle
Idle Animation
Victory Animation

Knock-out Animation

We have encountered an issued when importing the animations into UDK, the mesh now intersects above the robots head which hasn't happened before.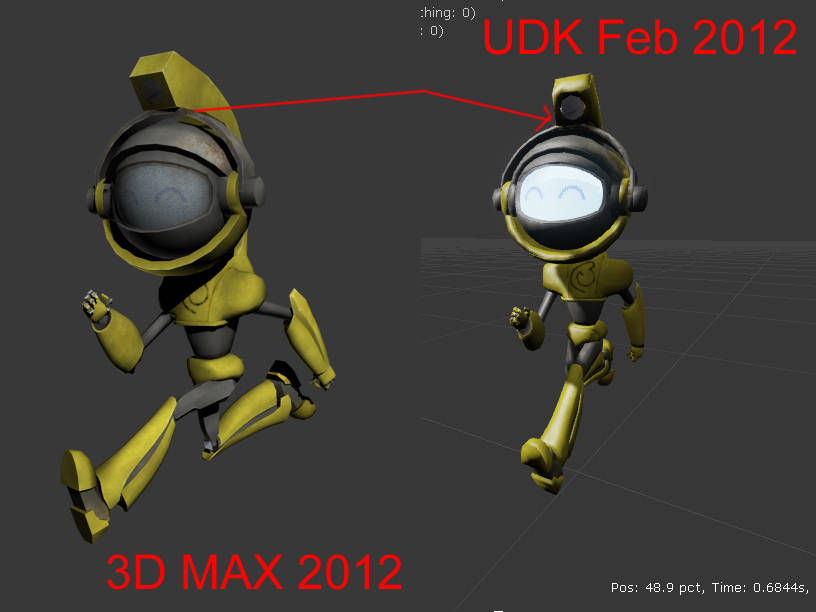 We're not sure why it is doing this but if you could help please reply to this news post! We'll be very grateful =)
Over the coming weeks I'll be profiling the game, the company and the team behind it along with updates on the games progress so you can get to know us and why we love games so much!
I'll be trying to keep you up to date with how things are going at least once a fortnight.
Till next time!
The Infinite Playground Team