We are very excited to announce that we are now working to continue development on our Epic MegaJam entry
Matter of State. We are looking to have a full
demo ready this Spring!
Alpha Demo available now below!
A little about the game:
Matter of State is a 3D Puzzle-Platformer/Adventure game set on an alien moon. You are an alien lifeform that can shift between the different states of matter; solid, liquid, & gas. Using these different states, you must overcome obstacles and solve puzzles to uncover the mystery of the monolith.
Each monolith you discover will unlock your ability to change to a new state of matter and use them to reach new areas.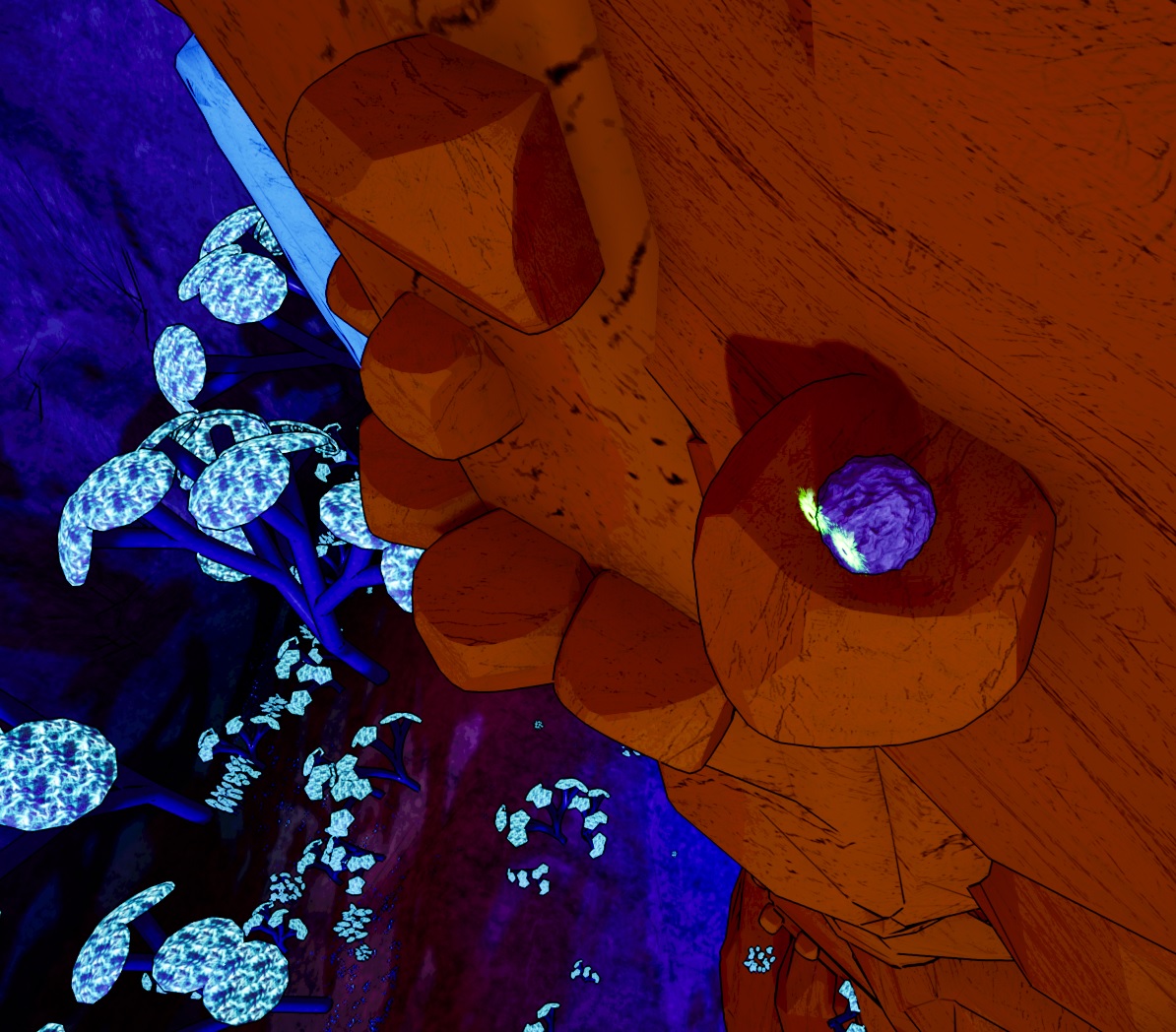 Looking down from the tower.
States of Matter
Solid is the basic state you begin with and give you the best control on the ground. Land risky jumps without sliding off the edge, and activate alien devices you find on the moon's surface.
Liquid allows you to stick to certain surfaces which helps you climb and discover new areas on the planet. As liquid you are also invulnerable to physical damage from other lifeforms that share the moon with you.
Gas is very powerful but also very unstable. Gas allows you to float up very high which helps you reach heights previously unattainable. While in a gas state you will not be able to move around other than floating up and down. Gas can help you lift objects and move certain things above you too (in future updates).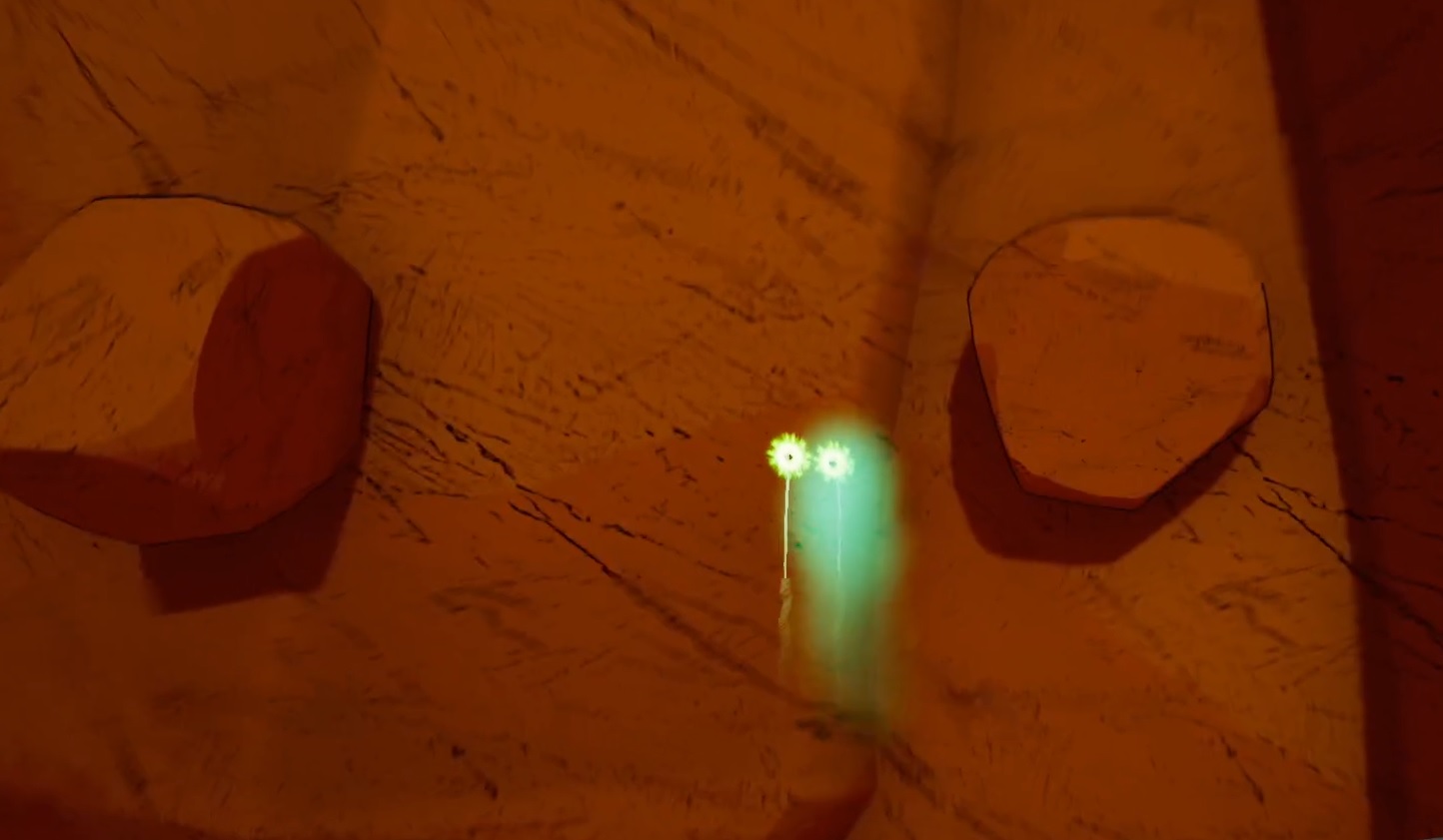 Gas state of matter
Use these together and discover the final monolith at the end of a long journey. Along the way you will find interesting creatures and difficult terrains to cross. It also has a dynamic soundscape & no HUD which will immerse you deep into this alien moon.
What's next?
We are currently working on our next levels, along with new puzzles and gameplay elements that will keep you thinking the entire way. We are also working on more states of matter such as plasma that will give you some very interesting abilities to interact with your surroundings.
We plan on having a full demo available by late spring or early summer.
Want to see more?
Michael Allar is attempting to play all 370+ entries from the Epic MegaJam and live stream them. Here is a link to view a playthrough of Matter of State. Be sure to follow him on Twitch to see more from him while you're there!
If you think this sounds like something you would like to try out, then good news... We currently have it available for free download now. This is the updated version (bug fixes), available here!
Follow us for more updates and to show your support!
Each of us on the team are very excited about working on this project and would love to hear back from anyone who has any input on the game. Follows, comments, and thumbs up drive us to make an even greater game for you, the community.
Find us on Twitter, Facebook, and Instagram
Thanks for checking us out and we will have more to share soon!