So this week we have the concepts and what we settled with for the logo of Roguents! We wanted to keep the logo resembling the colors of our protagonists and in the end add a bit more detail to the title! Here are some of the first iterations!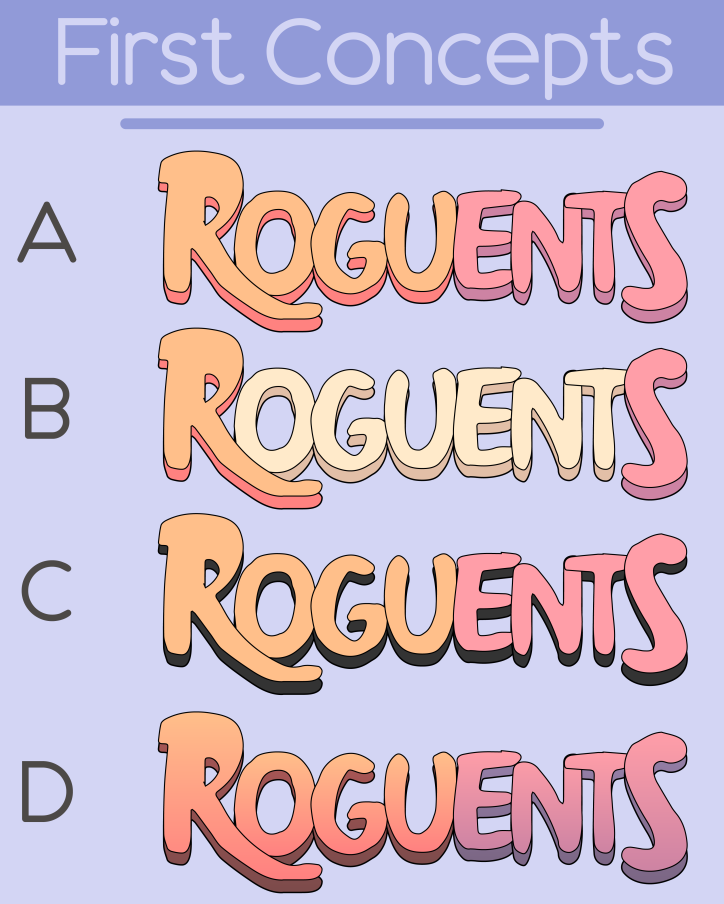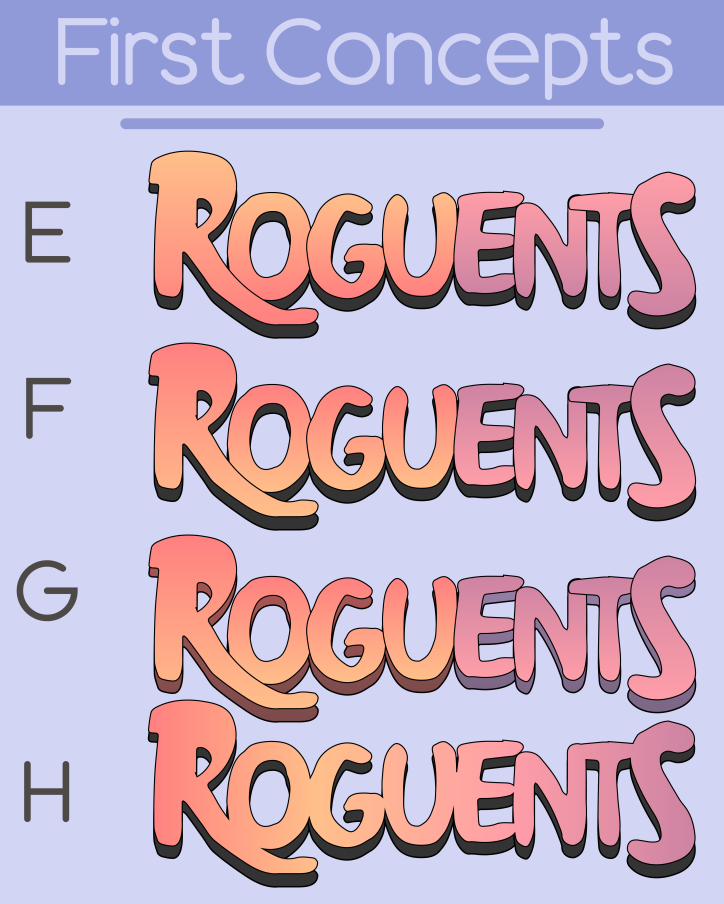 With some basic concepts tested it was time to try out different stuff, and so with that in mind we came up with some versions of the previous concepts!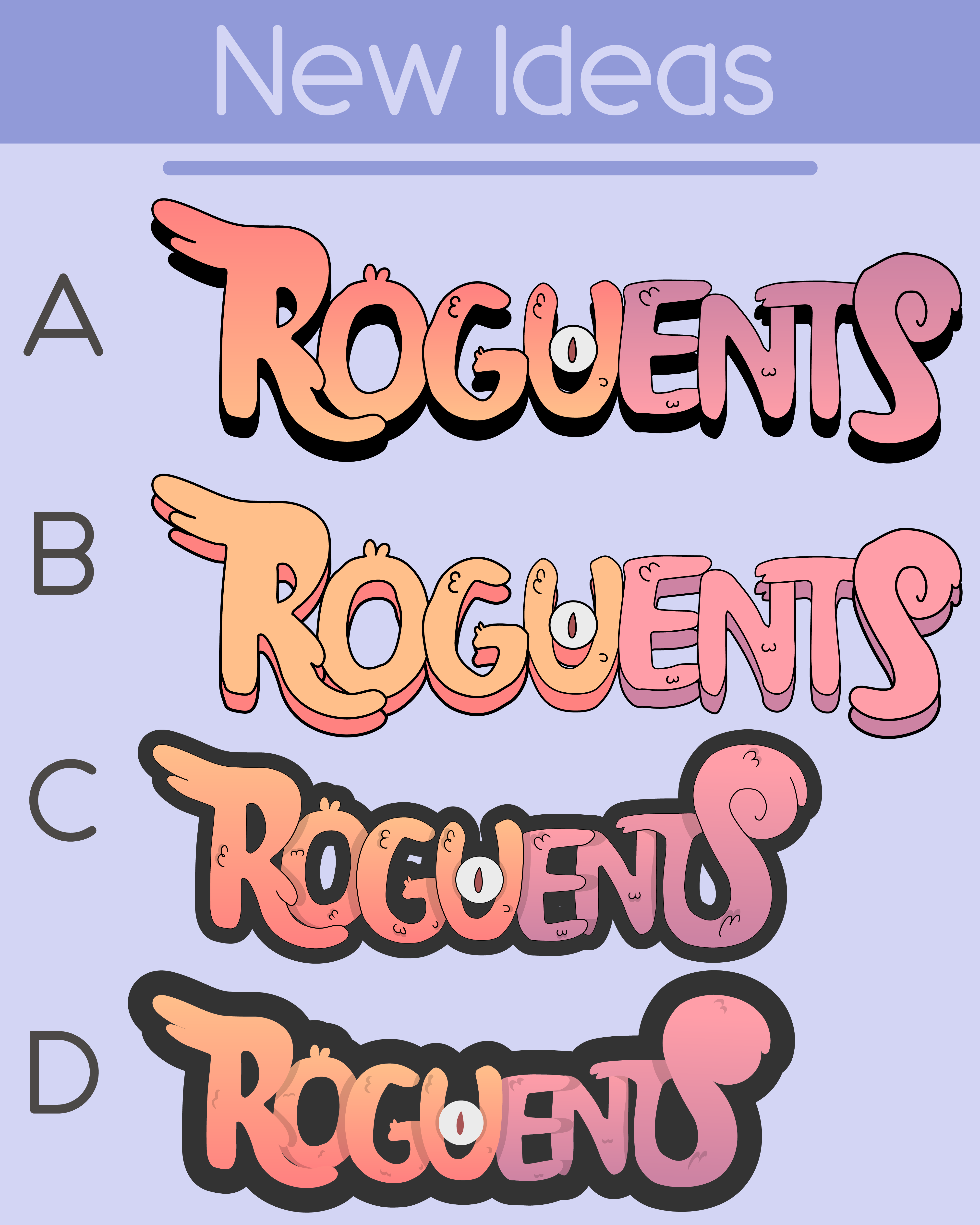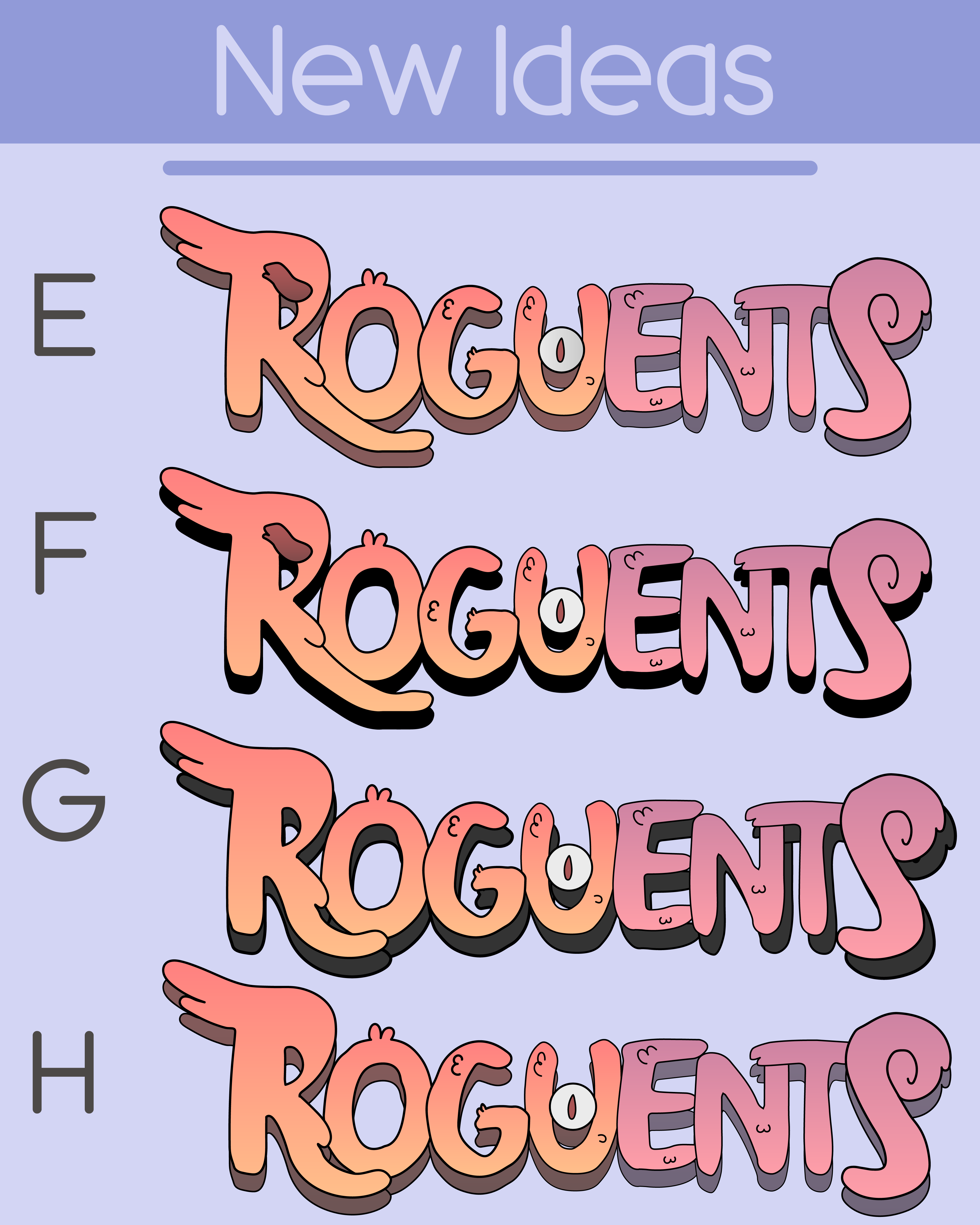 Even though a lot of concepts had been tried, we still felt like things could be improved, we already have some details on the logo resembling our protagonists, but it was still... missing something.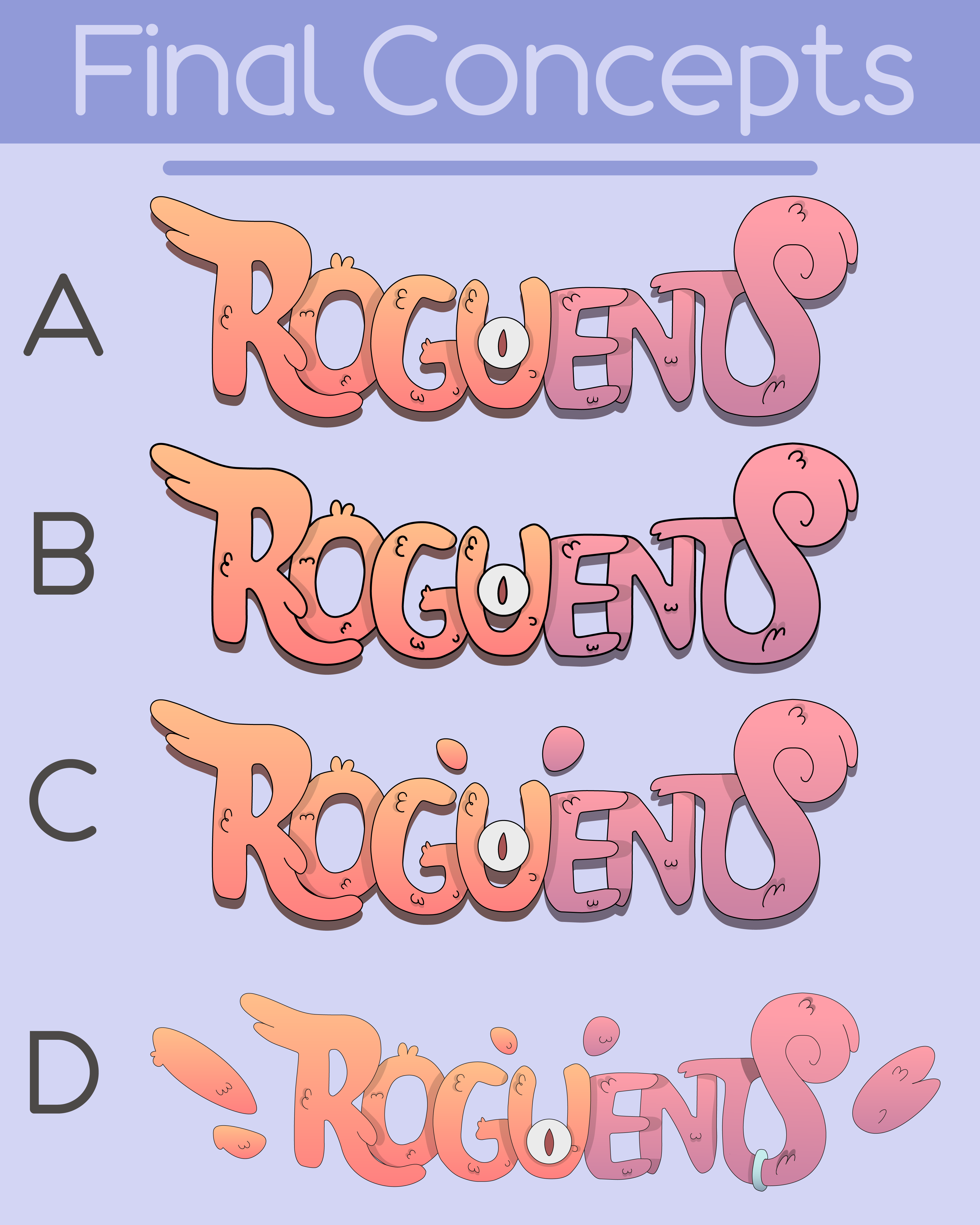 With the final concepts for the logo we finally settled in one and further improved it, and with that, we had our final version of the logo of Roguents!!

We hope you'll like it as much as we do! :)
Stay tuned for more weekly updates about Roguents on our other social media and stay safe everyone!
Until next time!!