Posted in Marketing & PR | Apr 9, 2013 | by Tiare Feucht­ner
A little more than a week ago, we released the second update of our Dev-Demo. It seems unbe­lievable that it was only the second, for it alre­ady feels like we've been doing this fore­ver. This update was spe­cial to us though, because it con­tai­ned quite many chan­ges, and dras­tic ones at that.
My favo­rite inno­va­tion is the ama­zin­gly damp wea­t­her due to those scary thun­der­storms with blin­ding light­ning. But the one you will pro­bably notice the most is our com­ple­tely new cha­rac­ter. And don't for­get about the Irr­licht – it too has changed!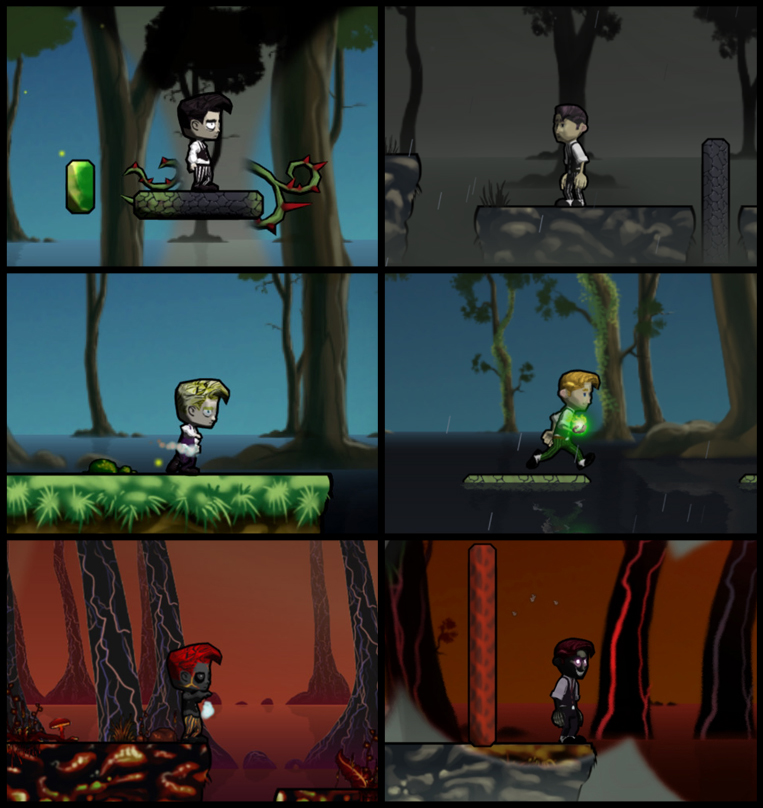 We found this update deser­ved some atten­tion, so we went to great lengths to announce it pro­perly. A week was spent gathe­ring con­tact details and mai­ling out press relea­ses.
The results are good! Our Stats tell us, that we've made new records with down­load num­bers and page views. And we're espe­cially happy to see so many ama­zing Let's Plays of Schein, which tells us that we've mana­ged to polish our game visually to make it appealing for others to show off.
Of course we spent some time incre­a­sing our reach, in pre­pa­ra­tion for this huge update. We found that an add on Face­book works mira­cles to gather sup­port from around the world – spe­cially India, Argen­tina and Bra­zil pro­ved to be enthu­si­as­tic and awar­ded us with a great many likes. We also inclu­ded quite many gaming plat­forms which we had omit­ted pre­viously, because initi­ally we con­cen­tra­ted mostly on English and Ger­man speaking regi­ons. It feels great to be in touch with so many ama­zing people all around the world and this is surely one of the most rewar­ding aspects of PR.
While I was busy chit-chatting with fri­endly people around the globe, our indus­trious team was alre­ady working on our next update. We should have that ready for you quite soon.
Now some of you might think, "Finish that game alre­ady and stop pes­te­ring me with that puny little demo level!" ..well you might be able to help us speed things up – our crowd­fun­ding starts on May 5th on Indie­gogo!