We've been working on some stuff to show you guys!
We defined a total of 6 level layouts for Roguents. Some give the player a massive amount of space while others are meant to make our player feel entrapped.
The floor tiles are in purple, green tiles are bushes and black ones are holes.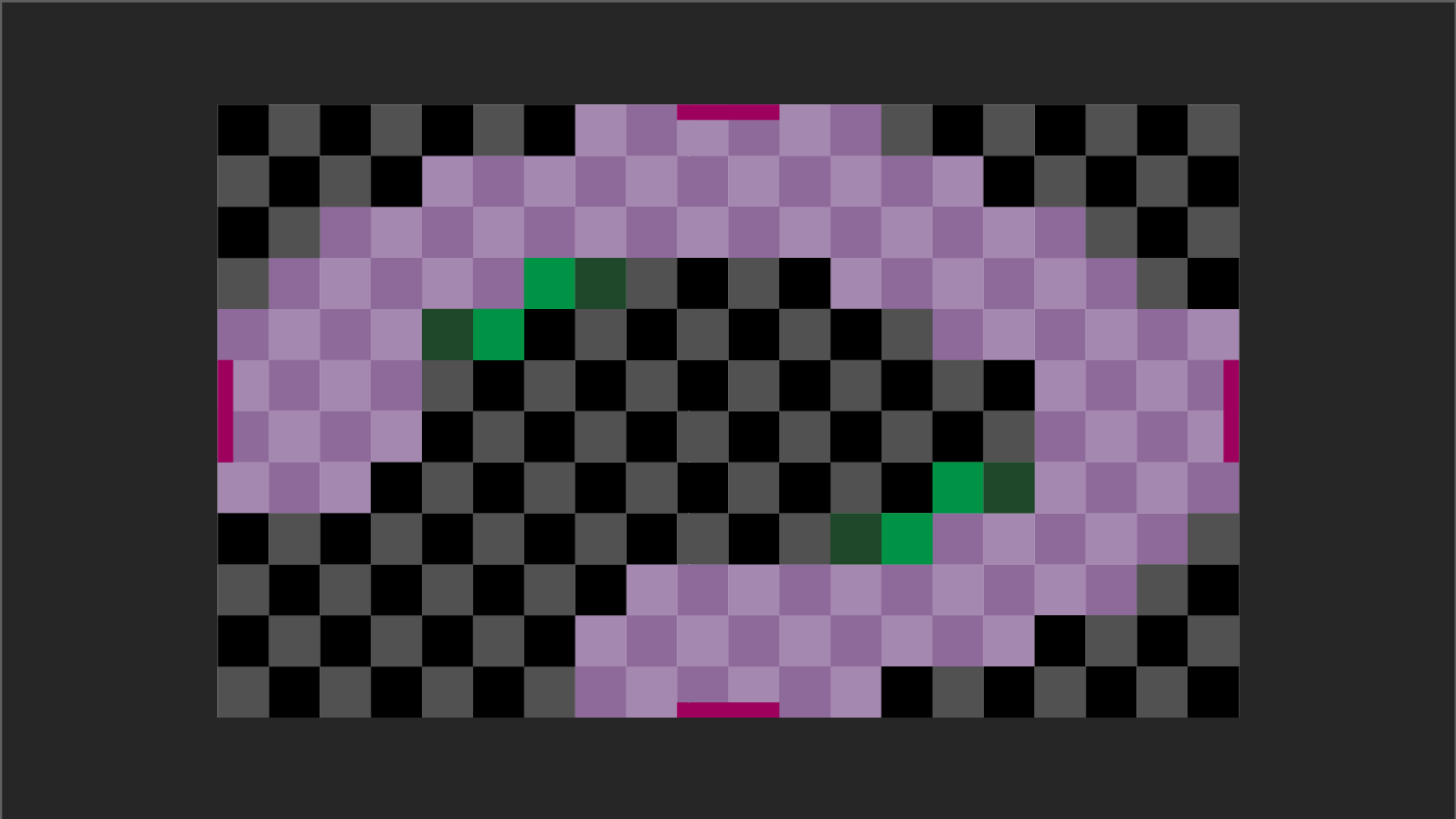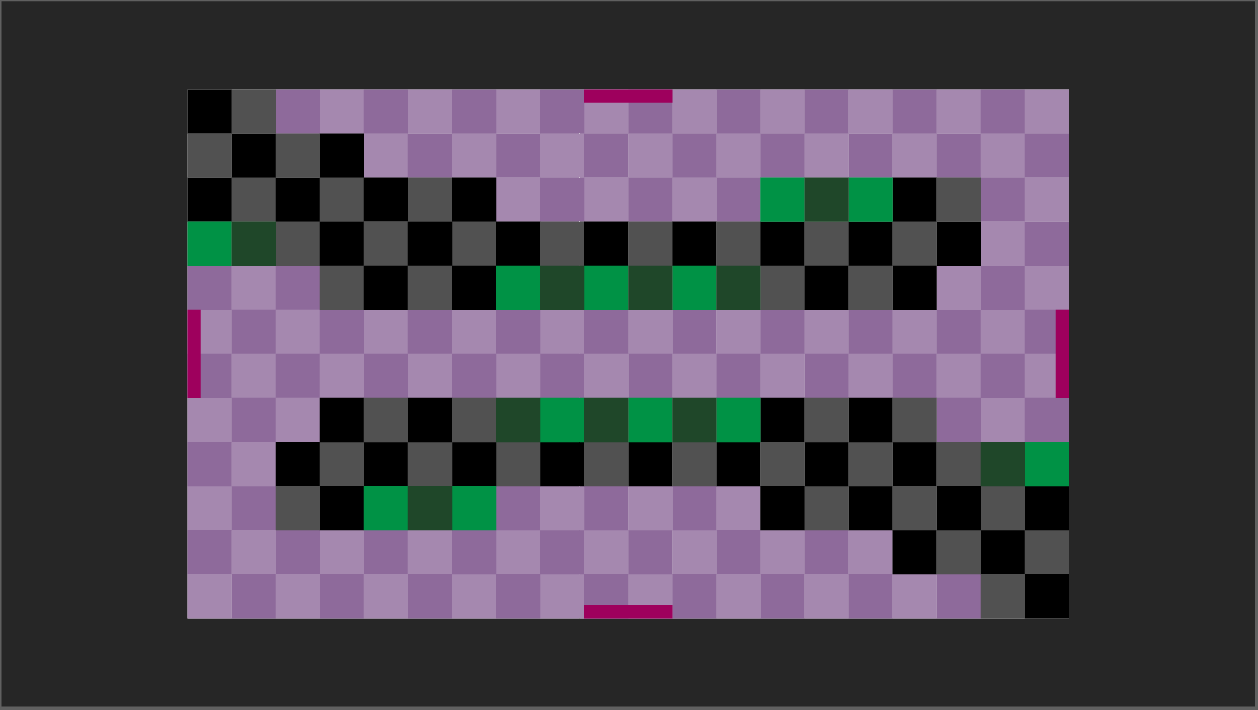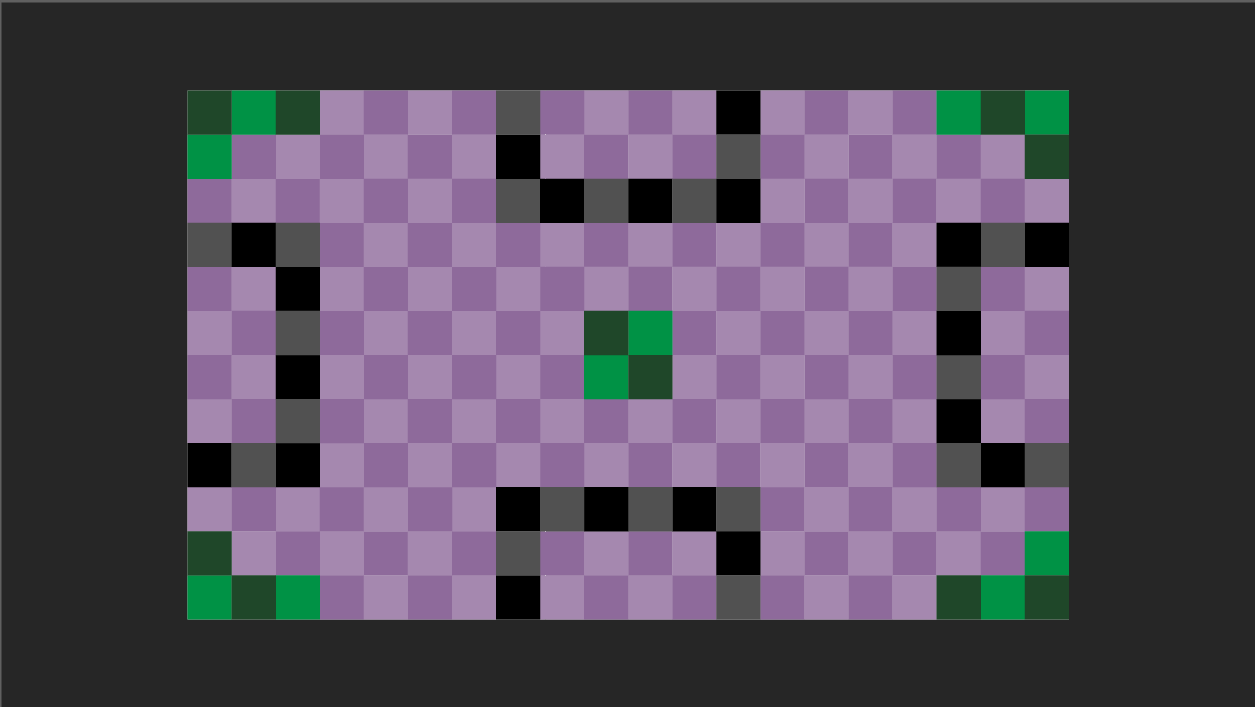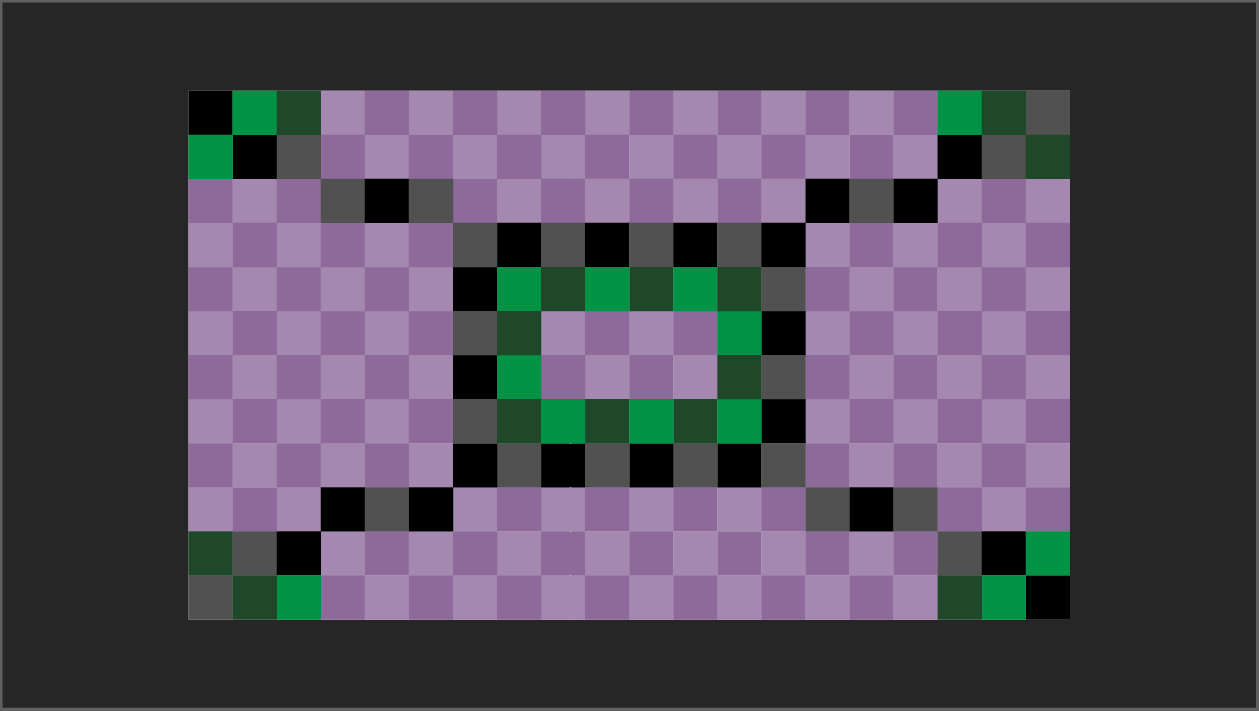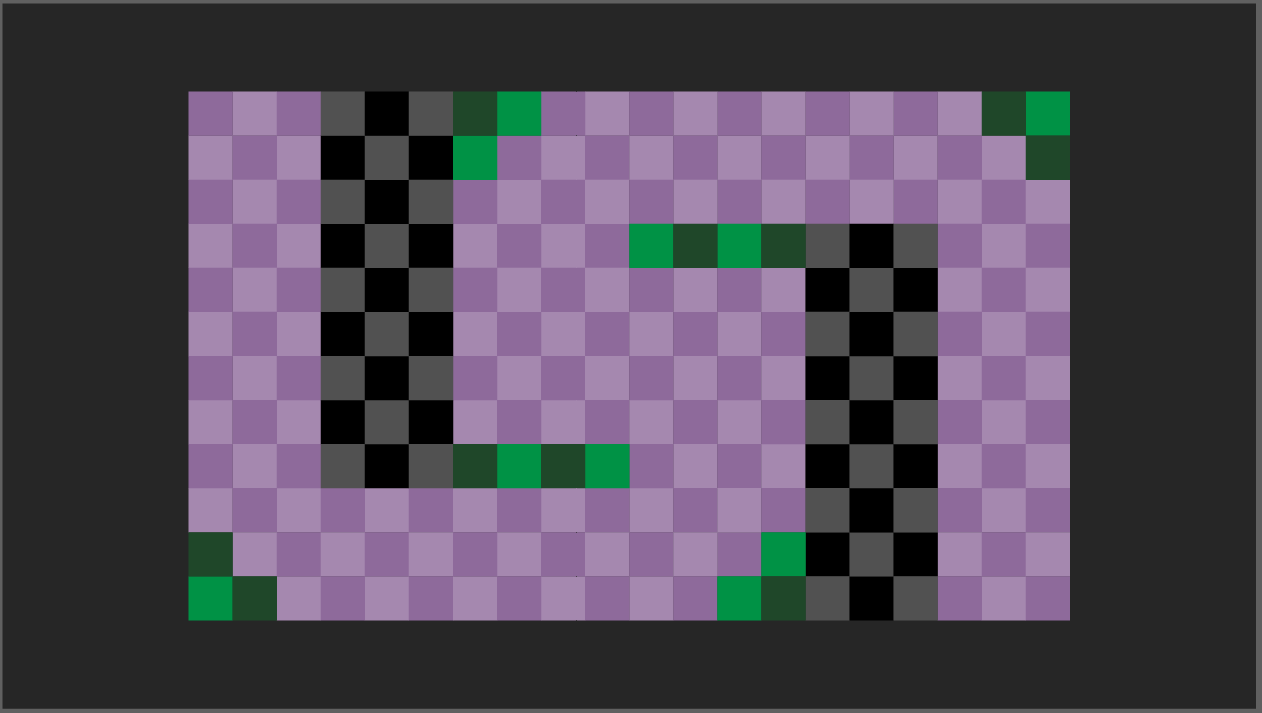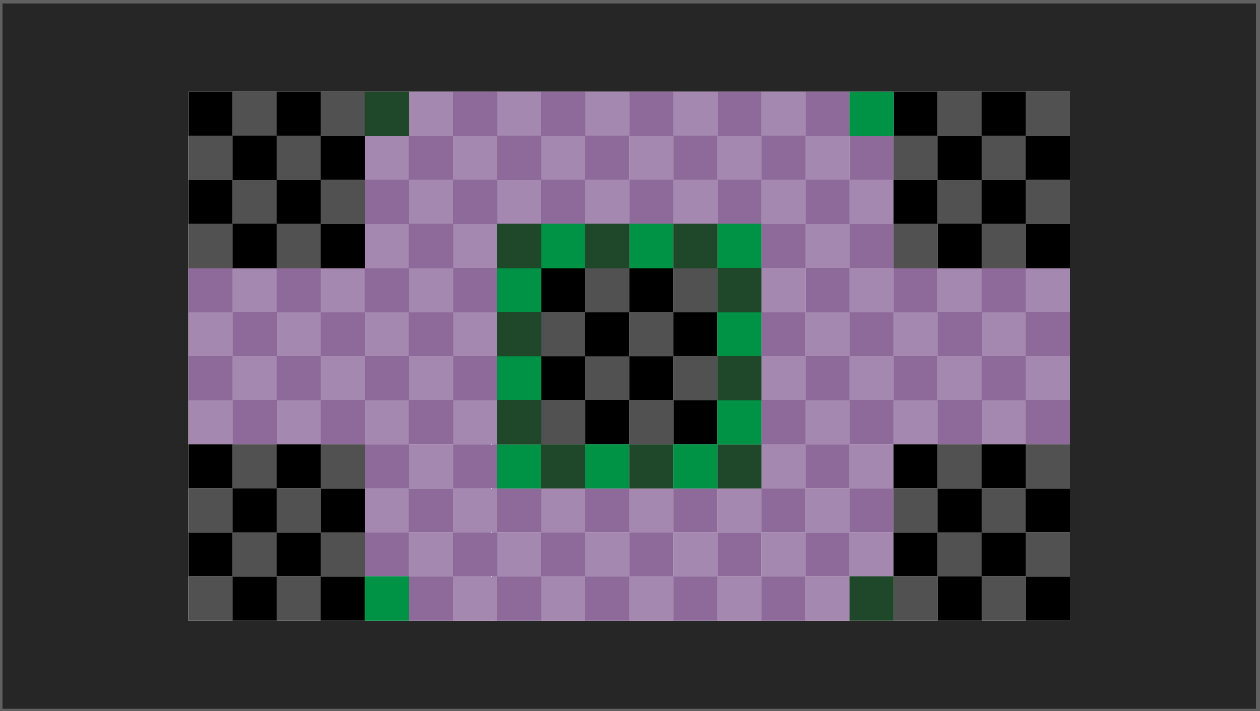 So what do you think of them? If you like what you see consider following us on our other social media where we post other Roguents related development!