Hello everyone!
Today we will focus on Level Design and its concepts.
For "Mind your Mind" we wanted the overall small world to be something where you always feel like you are in a different environment, taking you through the different emotions and life events of the main character.
The initial concepts we had for the entire map were not optimal but led us to what we thought was the ultimate option.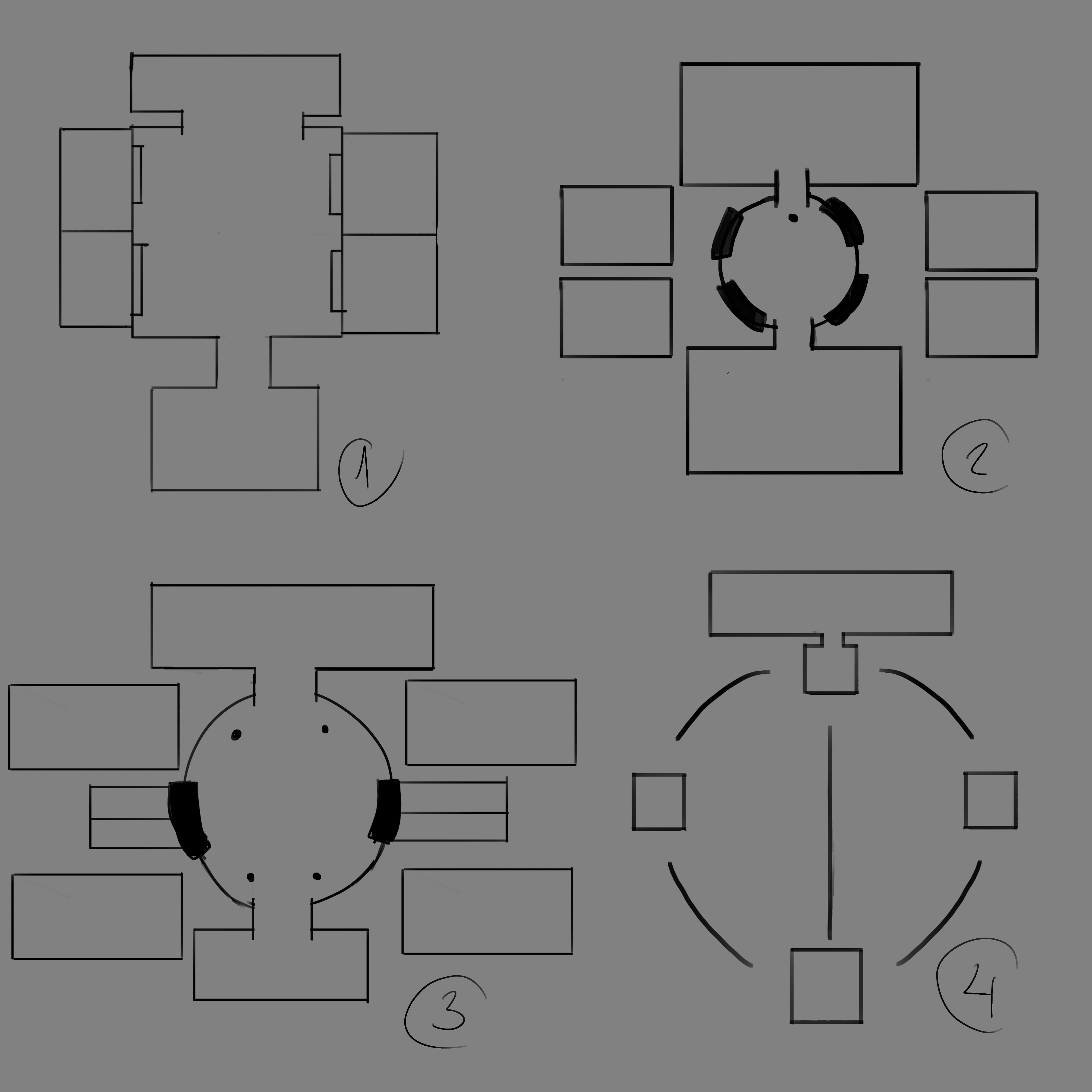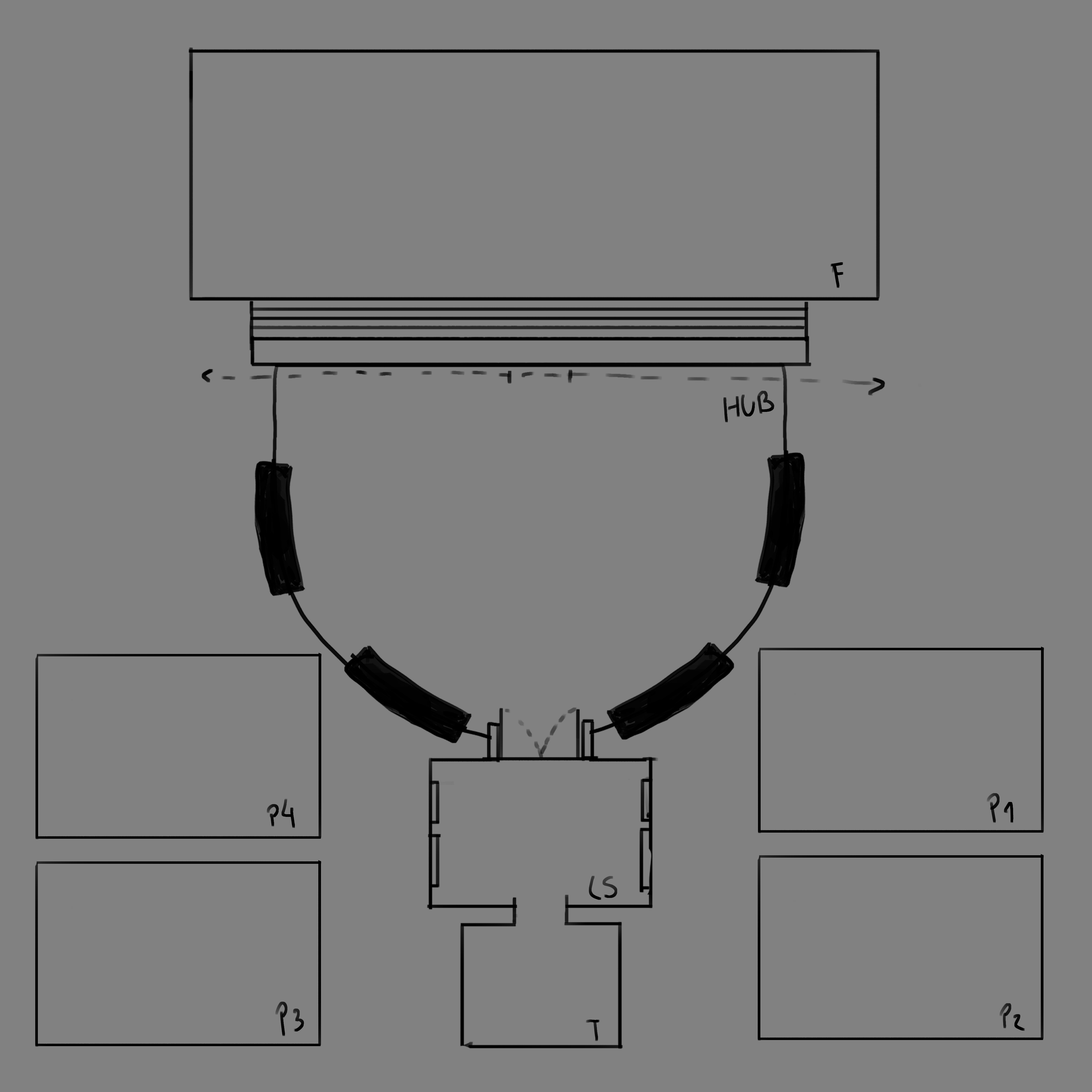 For this final map layout we have different rooms that are identified with different key words.
T - Tutorial Area
LS - Level Selection
P1 - Puzzle 1
P2 - Puzzle 2
P3 - Puzzle 3
P4 - Puzzle 4
HUB - Train Puzzle Room
F - Final Room
As for the initial concepts for each part we have some ideas that are still in development.
The themes are very confusing on purpose, since we are to treat the world as the mind and memories of the main character. We want things like ruins, broken things, vegetation, carpentry and trains to always have a presence in each visual concept.
Tutorial Area & Options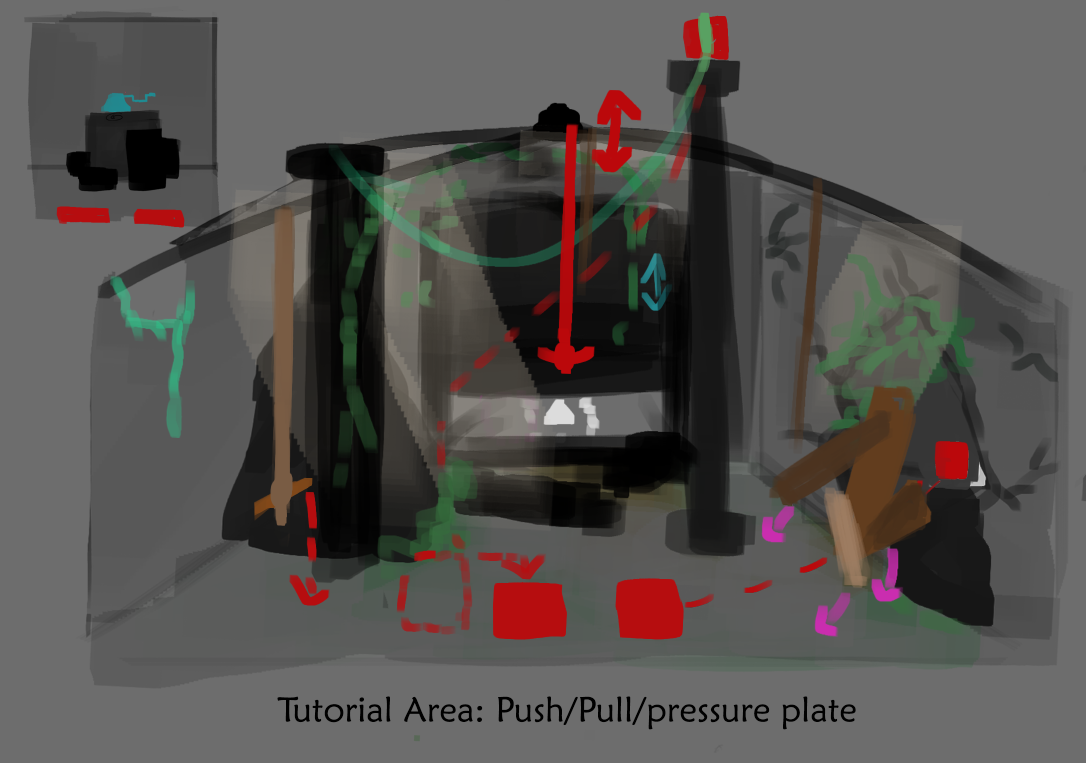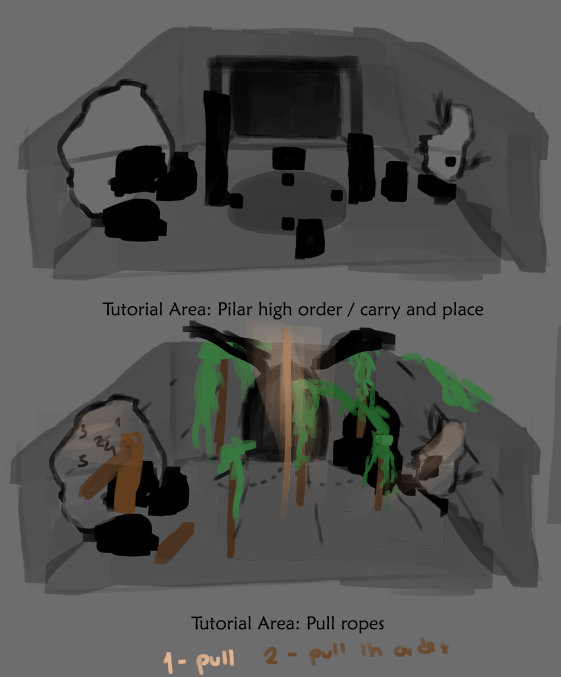 Level Selection Area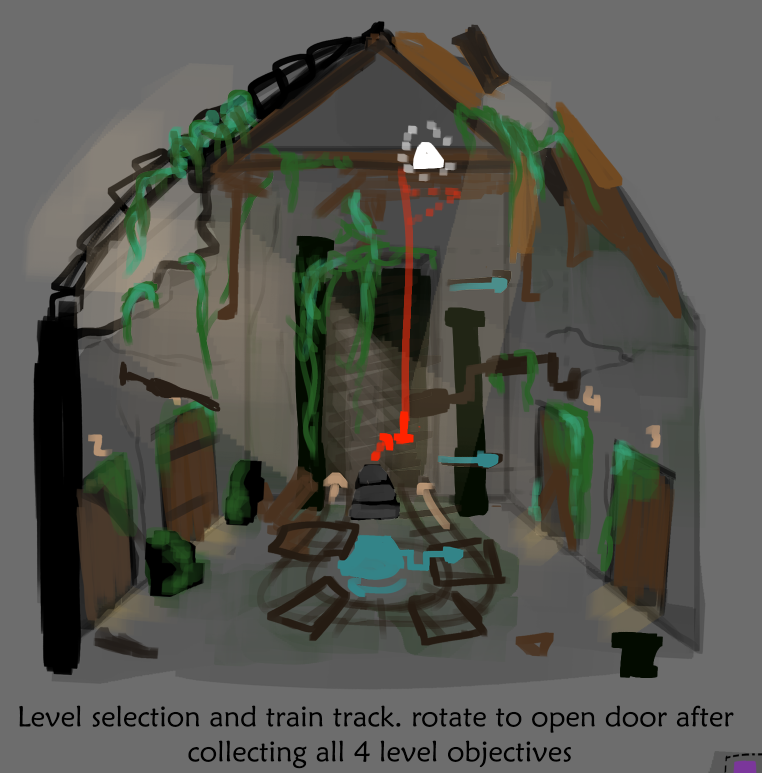 Now for the puzzle rooms we have some ideas for the different mechanics. The main feelings we want to portray are Solitude, Anger and Anxiety.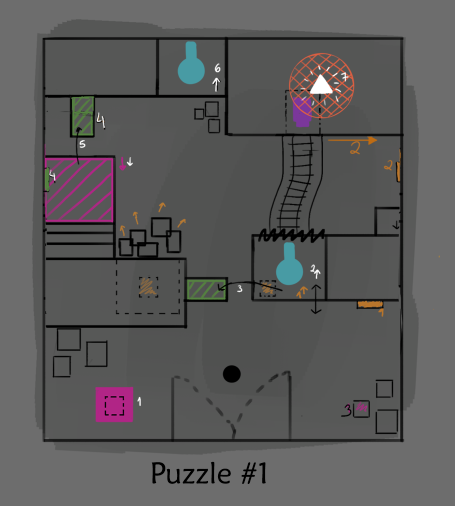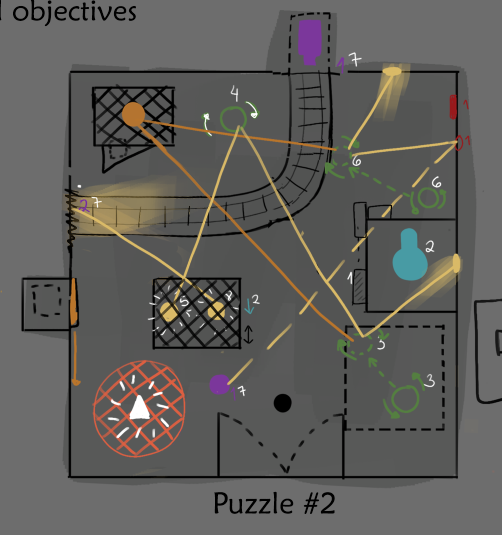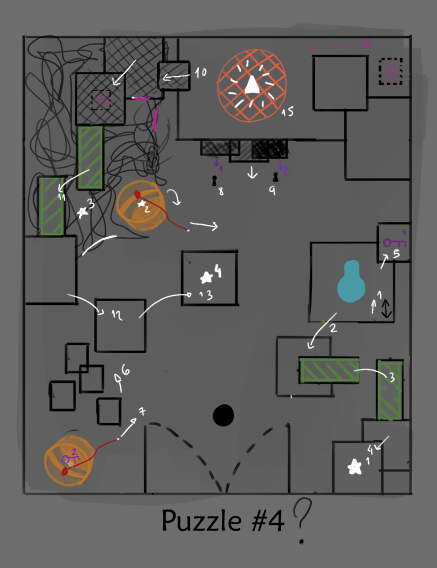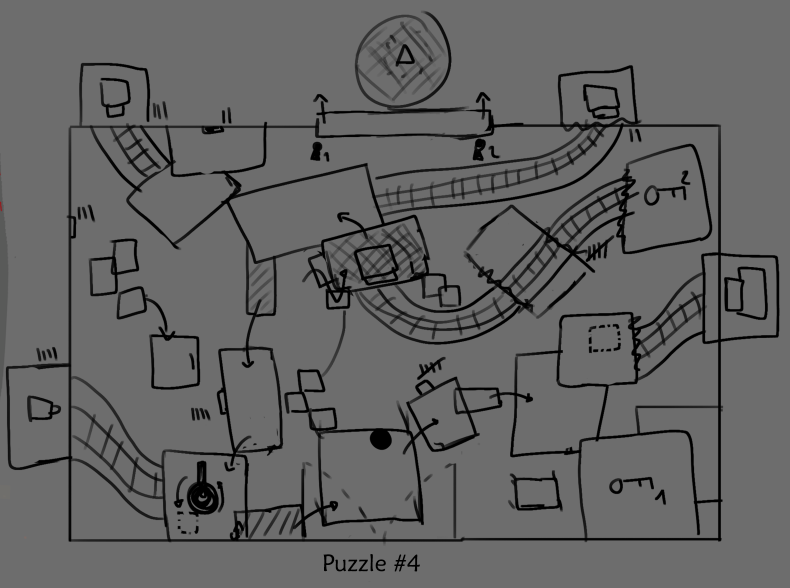 That is all for today! Thank you for reading and see you next week!
Don't forget to follow our Twitter account for more updates!