I'll sum up some of the new features and updates below, many more changes has been made though so do read the Update Log if you feel it could be of any interest to you!
As always the game can be downloaded from the official LBKR page or by checking out the Files tab of this Indie DB Profile
NOTE: I've had some trouble with compiling the .msi installer this time so it is currently out of date, make sure to download one of the .rar archives instead to make sure you download the latest version. I will try to sort out the .msi file as soon as I possibly can!
Gameplay
A total of three new maps have been added along with a new side-mission and one new mystery and a void challenge event.
Balancing

Overall there's been alot of balancing done to various gameplay elements, also some of the more powerful monsters are no longer permited to run away from the player while in combat.

Also a new character damage skill has been added called "Armor Penetration". It helps determine the amount of damage that should bypass the opponents armor rating. The damage that successfully penetrate the armor will receive no reduction or penalties.
Monster Execution
If you manage to inflict severe damage to your enemy and it's health value is below a certain level, the enemy may get staggered, allowing you to get up close and rip the monster to shreds with your bare hands by pressing the Z-key on your keyboard. This action locks your movement controls while you're performing the execution, but once completed you will receive a bonus energy gain.
Damage Effects & Damage Trackers
Toxic elemental damage type may now cause armor corrosion, a bonus effect that will decrease the victim's armor rating.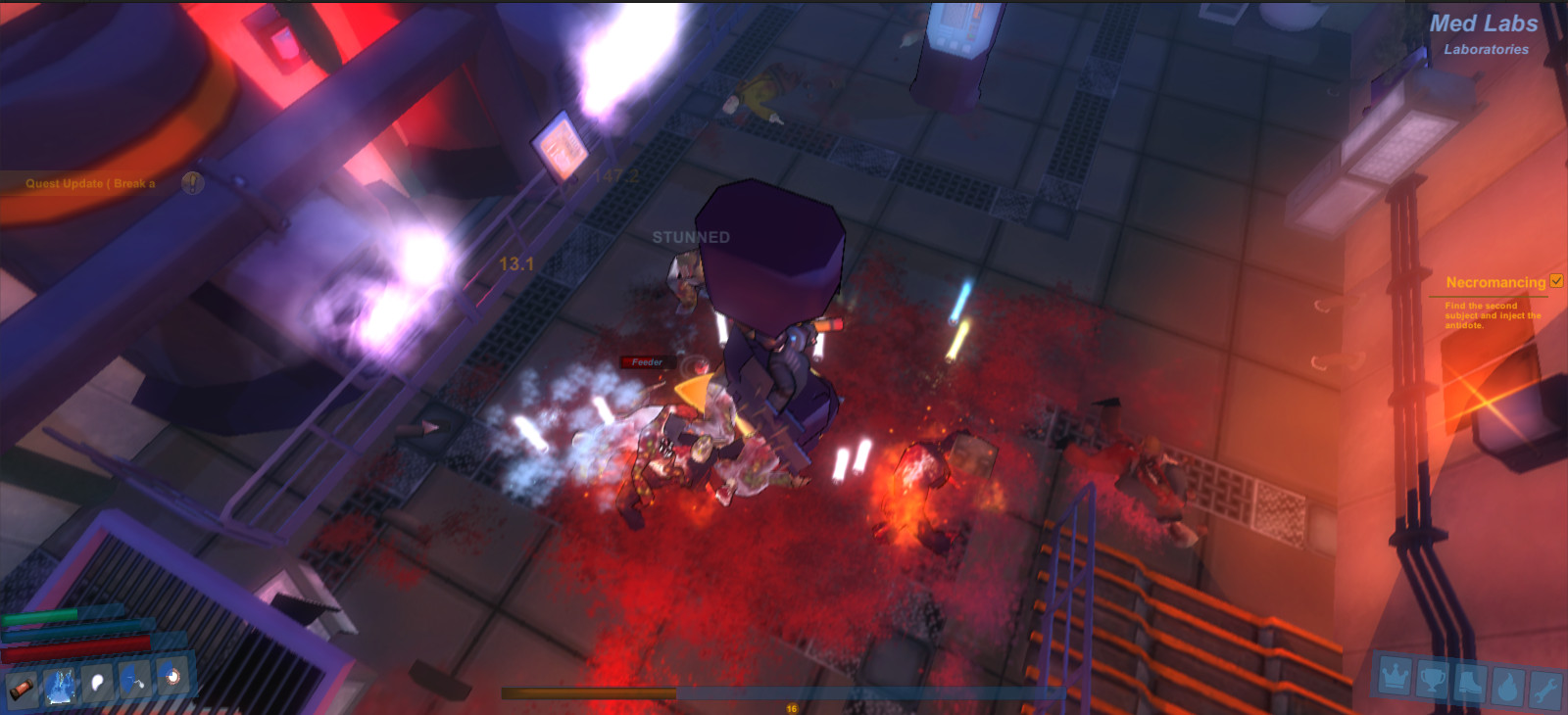 A new Damage Effect called "Bleed" has been added. It deal damage each second on the victim, but unlike the regular Damage-Over-Time effects, bleed is permanent and won't stop until the monster has died.

New text messages will pop up on screen if you inflict critical or severe damage to an opponent, aswell as if any damage effects are successfully cast on an enemy creature.
UI
Better information on each player class in the Character Creation menu, you are now allowed to see a short summary of all abilities and it's enhancement options that are available to the selected class
Improved Map Transition information with trackers of remaining rare chests, secret areas and Forsaken Markers in the current map.

Improved UI Message Box, and alot more UI messages are beeing received to notify the player on changes made in the game world. Also rich text elements have been implemented to help key parts of a message text to stand out. Added a button in the Game Menu (Esc) that instantly pops the Game Guide open in your Internet browser
Multiple anomalies have been fixed in already existing arenas, overall arena difficulty has been increased and two new arenas have been added ("Mara's Breed" - Forsaken Nest, "Corrupted 43" - Crew Quarters)

These are only some of the new features, updates and fixes, make sure to read the Update Log if you want more detailed information on the release!