Last Refuge
Online postapocalyptic sci-fi game
The project we (me and a programmer) work on is online rpg. Actions are taking place in space far from the earth about 200 hundred years last.
Important
Please follow us in social nets and give feedback and response
Features:
pixel hand-drawn characters with armor sets
generating levels
armors, guns, explosives
online party =)
chat
Examples: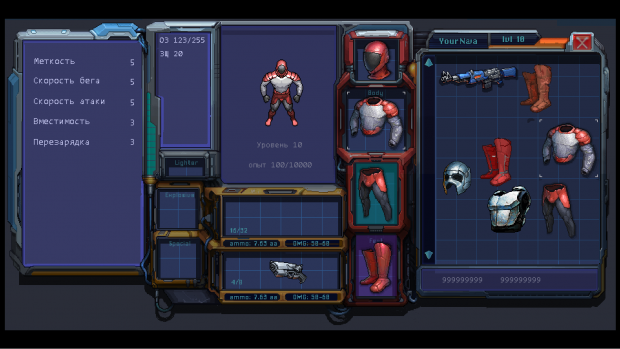 In game players may gather and chat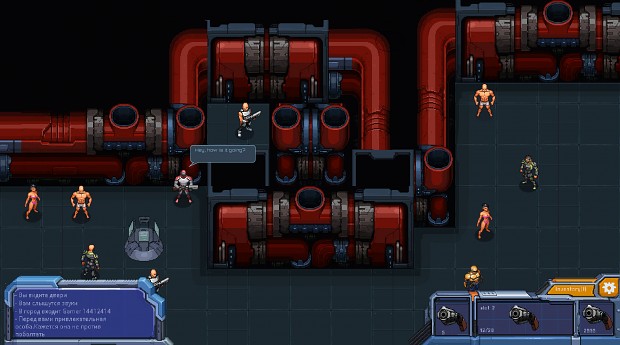 Players can go to explore randomly generating levels and I want to make random skirmishes they may get in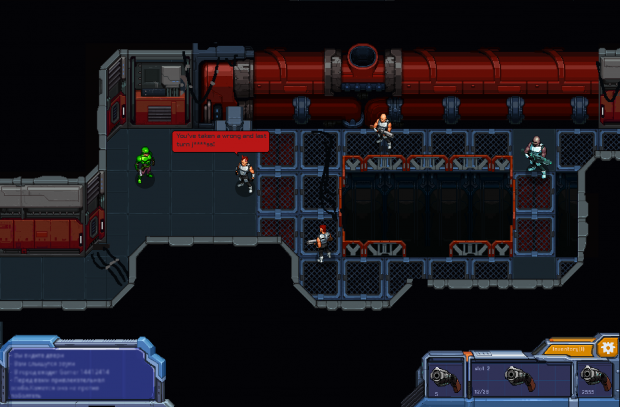 1st video I made in trying to feel atmosphere I want to see in the game
What did we make so far?
Programming:
shooting (damage-defense, some effects)
movement
trading
looting
simple registration
inventory
dressing
guns' reloading
explosives
Art:
man character with movement, shooting animations
3 armor sets - animations, inventory icons
3 guns (shotgun, rifle, pistol) - icons, animations
1 st level
main level
almost all UI elements
Story:
Main background story
item and mobs origins stories
some interesting pieces I won't to tell now =)
What do we want to create?
In first step I want to make a demo with minimal gameplay, some mobs, 1-2 bosses, man character. If we'll get good response:
fight system - anarmored fights by fists
female character with all sets of animations, armors, guns etc.
many randomly generating levels
a loads of guns and armors
solo campaign
Also
I'm looking for people who can help me in pixel drawing and animations. There is a lot of animations we have to do so if you liked the style we work on - write us
Soon
I will add alpha version with main mechanics and you may play/test and give me feedback