It's been a long time since our last news update, and since then Kingdoms Rise has progressed in leaps and bounds.
PROGRESS UPDATE
Kingdoms Rise is greatly inspired by the Jedi Knight series and well as Mount&Blade. So recently we reached our to the hardcore members of the respective communities behind these games and asked for their feedback on KR. Their feedback was invaluable and since hearing it we have made big changes to the games pace and direction.
Melee combat has become much faster now and movement too is a lot more free and high speed. Jumping will get you further and soon we will add in platforming abilities such as ledge climbing and wall scraping (think Megaman X)
As well as these changes to pace we are also looking to add in more base player abilities and skills to master. One of our ideas so far is to have a once per life disposable ability (like the grande in most shooter games).
So our first one of these disposable weapons will be this bomb-ahawk!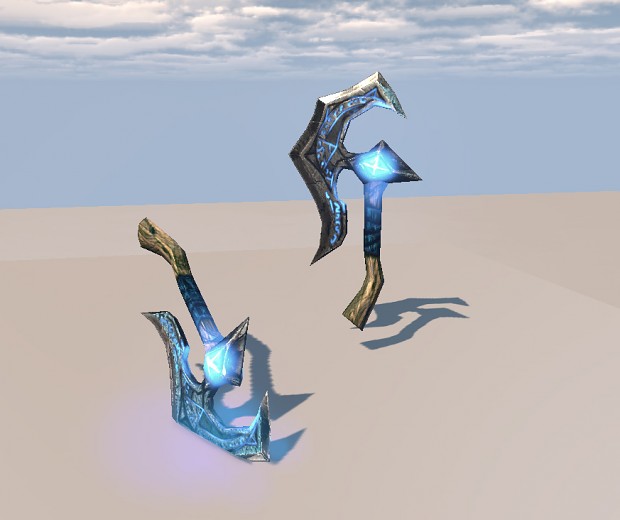 One of the other things we started seeing as important after some closed player testing is rewarding players for kills, players should grow stronger and look more bad-ass than the other players in the server as they score kills and so we started work on player effects to add to players on killing sprees.
You can see the beginnings of those in this video,
Ok, so that's a quick update on how things have been going, now, where are we heading?
ALPHA
We are almost at the point where we can distribute a build of the game for online alpha testing. I've been inviting people who have expressed an interest into a private steam group called 'Kingdoms Rise' and now I want to ask any of the moddb'ers to join in too!
Simply message me, comment bellow or otherwise tell me you want an invite over Steam and I'll get you one!
Thanks for reading and please don't hesitate to tell us what you think of the game bellow!
-Jackson31