Greetings Pioneers!

So we have upgraded our Unreal Engine from 4.8 to 4.12 over the past week, now we are well on the way to stabilizing the build in preparation for the next hotfix release. There are still a few big issues left for us to fix however, one of which is that you fall out of the world and die when you spawn in Multiplayer, so we'll need to fix that before we let it out the door… ;)

Meanwhile we've been continuing work on the creatures for the new map, the XP unlocking progression and the survival system, here's an update to what we've been up to:

John - Lead Designer

I have been reviewing the work for the Creature Biomes and we can happily say that there are a decent number of Fauna shaping up for Alpha, ideally 15, plus the enemies currently in-game.

In addition to this I have been reviewing and revising some of the HUD and Menu designs, there is a lot more that we want to do with the HUD and in-world info, it's about time we started to give it some TLC as we also intend to place the survival info on both the HUD and player UI.

Tutorial and game story are also starting to shape-up nicely and, whilst we are only looking at frameworks at this stage, I intend to introduce these elements shortly after we get crafting onto the player, along with the survival, new map etc.

Production has been a challenge this week due to the unforeseen issues that this last engine upgrade has caused, but I hope we will be getting a release out to you either this weekend or early next week with fixes in for the current issues in game. Sorry again for the wait and thanks for your support!

Matt - Art Director

There's been a lot of tidy up work going on, I've been focusing on the addition of new weapon stocks primarily along with exporting and tidy up of for other components. Next up.. Work on colony bases for the new map plus more detail and revision to the weapon scopes!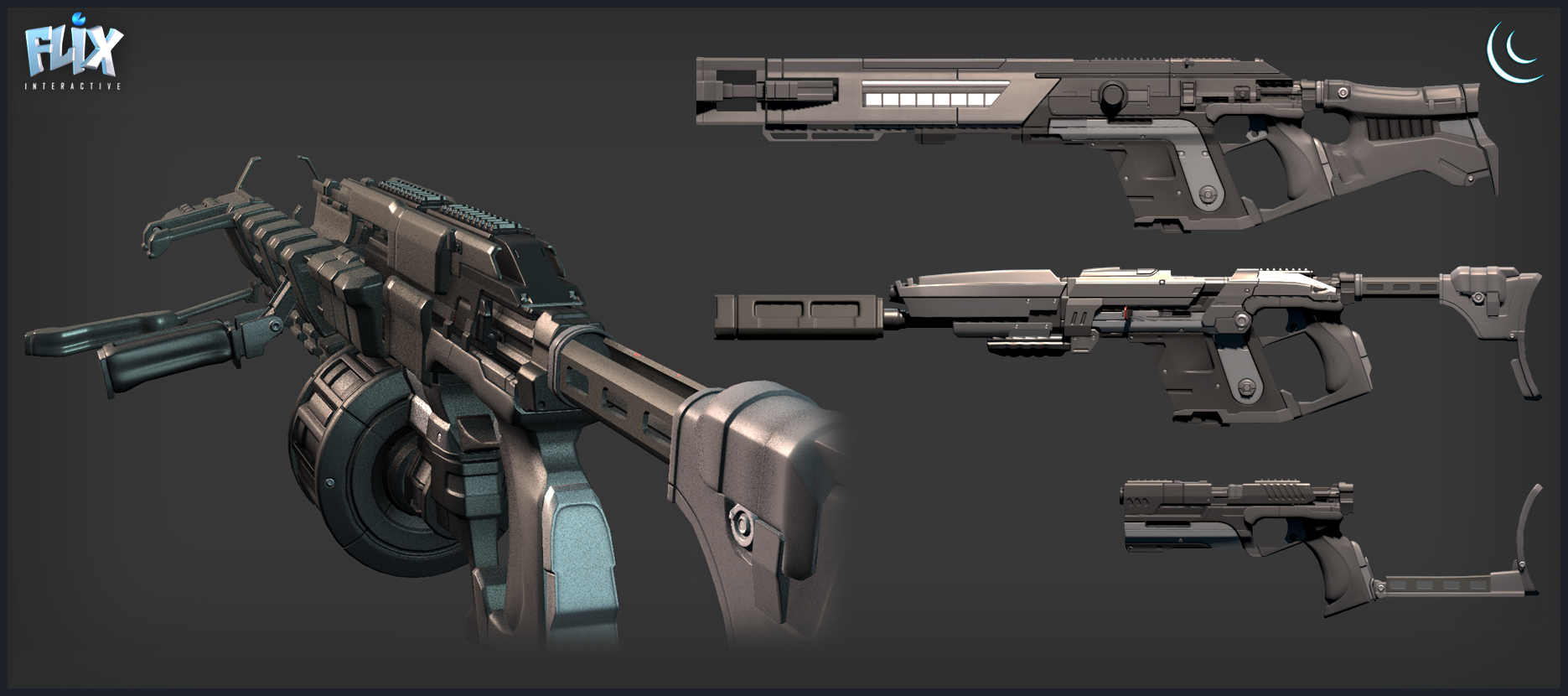 Lee - Technical Director

This week I completed our migration over to the Unreal Engine 4.12, which wasn't as bad as the previous migration. We are now trying to iron out any new bugs which this version of the engine has introduced. I've also been planning some tweaks to the AI's ability to select a new target and making some more tweaks

Tristan - Senior Developer

This week i have been working on integrating our physics findings as well as ironing out issues from the latest engine update.

Lauren - Animator

This week I have been continuing work on the 'Wolf' animations and setting up simple blueprints for that and the 'Deer' using existing AI so that I can see them running attacking and running around. There is still work to be done with the individual AI and group behaviour mechanics for both. I'm back onto the weapon animations now with the shiny new modular pieces from Matt in between helping out with the 4.12 bug fixes.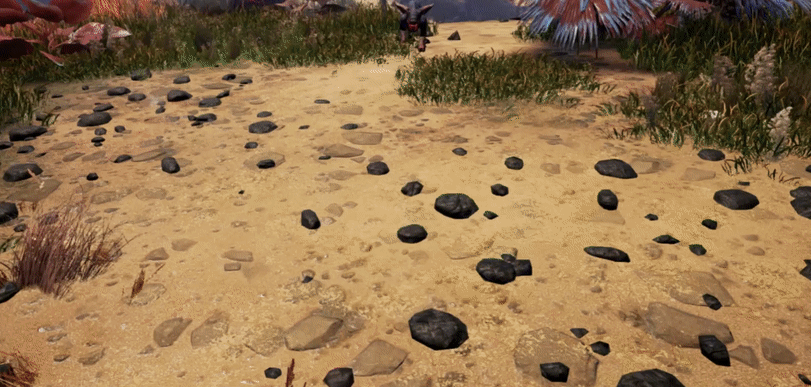 Yves - Senior Developer

We've made the jump to Unreal 4.12, we have another load of bug fixes to do before we can move on.

Ricky - Developer

Mainly been fixing new warnings and errors in the new build, and a few UI and game tweaks like allowing single players to use Replication Units when available without the need for a cooldown.

Joe - Environment Artist

I started the week by finishing the game-res model of the 'Deer' neutral creature before creating some quick initial meshes for a few rather weird looking critters that we will be revealing soon. At the moment I'm polishing up the first of them and am hoping to finish the others next week! Here's a sneak peek: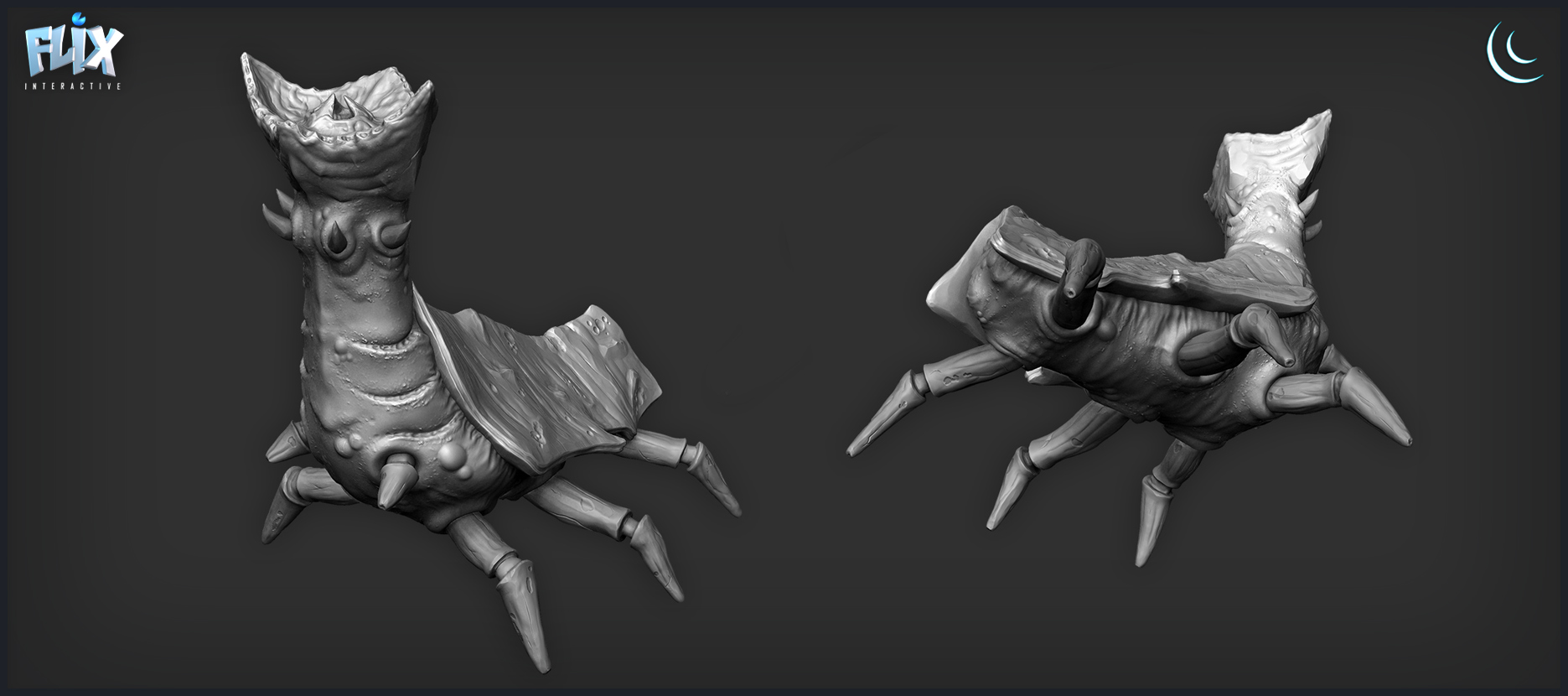 Marcin - Designer

This week has been all about that base, about that base… with lots of trouble actually, thank you very much. I've spent most of the week designing creature behaviour while attacking bases, but mainly - desperately trying to figure out every possible case of [queue damsel in distress voiceover] "This AI will not be able to get to that turret, whatever are we to do?" Those are the kinds of problems you run into when you are trying to have a building system, which lets player build however and wherever they fancy.

Additional bits consisted of designs for how creatures handle aggro and switching targets, as well as how does the ability to run away from and sneak up to creatures fit within the overall picture. It's all like a big sudoku. :) But you only have 2 numbers to start with.

Tom - Character Artist

I'm texturing our lovely 'zebra'! Gonna be starting on the 'Vulture' soon also!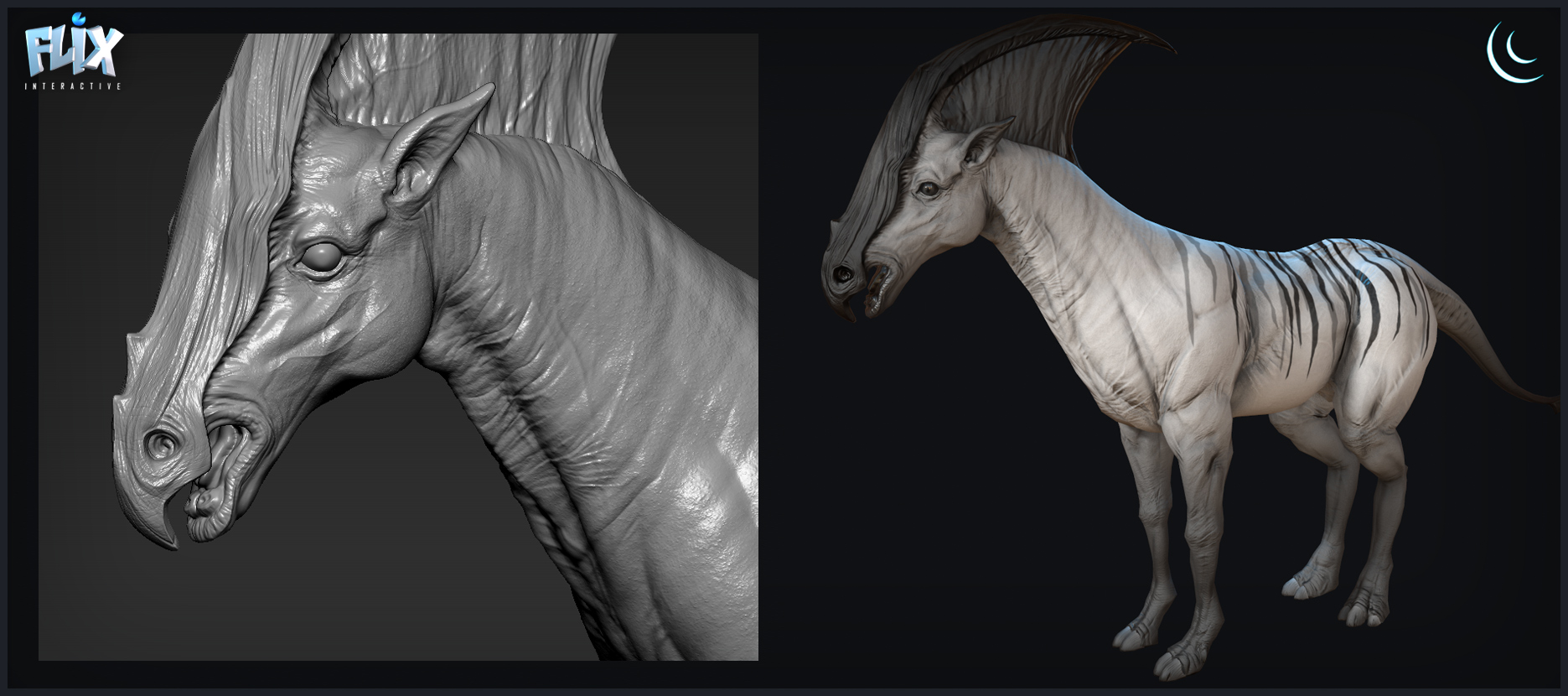 Simone - Concept Artist

This week I have been working with the team to make final concepts and textures for a set of creatures we have been working on so far. The 'Deer' has been modeled and I've created a few textures to help get the creative juices flowing for the look and style we want for this creature. There are some changes to be completed on certain creatures to make them more alien-like! Yes yes more tentacles, more bioluminescence and more cuteness...that last one isn't right, I'll just paint bunnies on my own time! Praise the bunny gods! \o/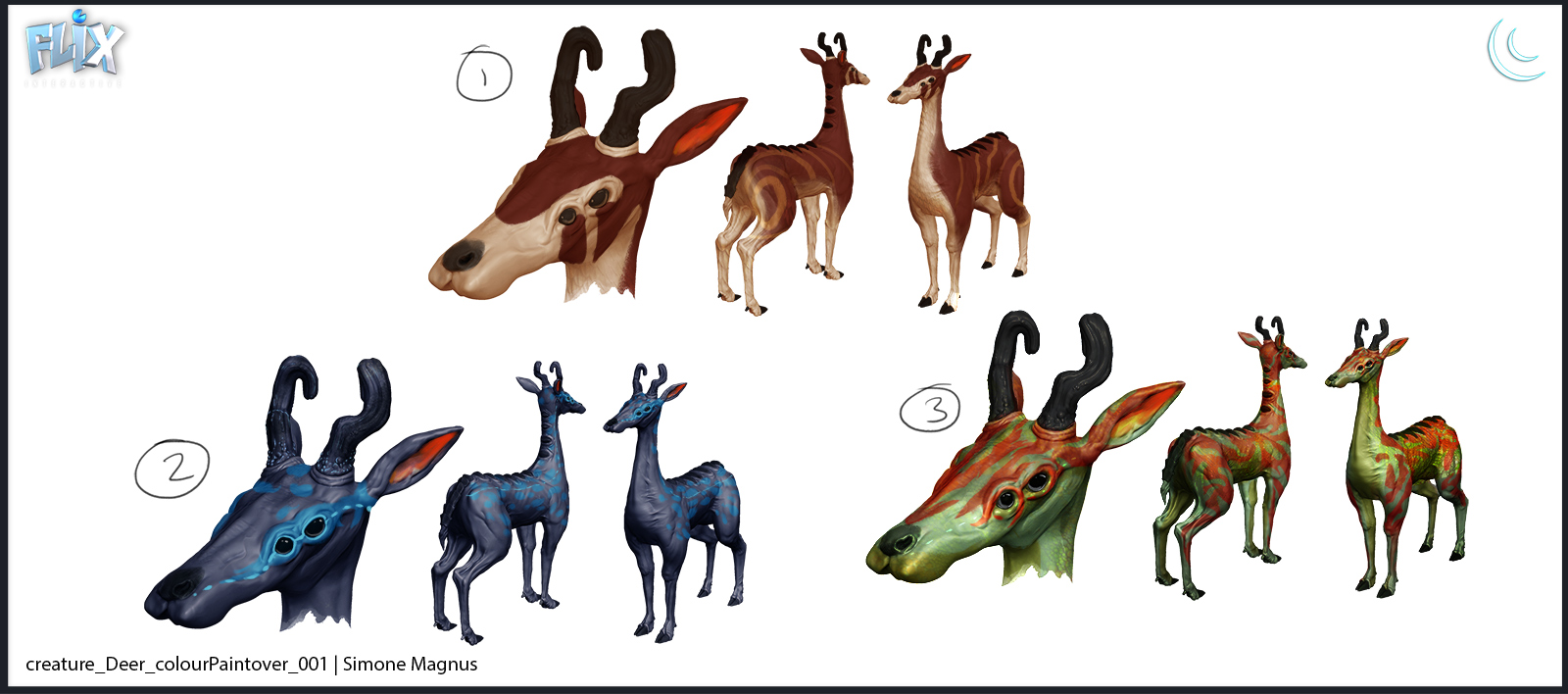 Andy - Lead QA

This week I've mostly been using a visual logger that Lee implemented to catch the issues we have been having with the AI. Other than that I have been trying to reproduce the bugs that have come up since we updated the Unreal engine to version 4.12

See you in the fray!

-Team Flix