It's been a pretty busy month since the last report with a lot of technical changes. So I'll state the biggest change; We moved to Unreal engine 5.

Why the change?
It wasn't just for the graphical capabilities but more so to do with helping speed up development. The built in animation tools allows developers to manipulate and create dynamic animations within the engine saving time from going back and forth to 3rd party 3d software and back to the engine. The new meta-sounds audio system is something that was always on the todo list that allows to have an event driven audio system to channel the action and enhance the story telling narrative.
Level designers can now collaborate in real-time by working on a single map on different sides of the planet by using the world partitioning tool and as a bonus the nanite system gives additional benefits and freedom for 3d artists. Though the engine now takes care of a lot of optimisation practices, we will still be using the traditional methods for people running on low-end machines. Besides some visual issues that need sorting out as it is an early access build, some engine glitches do occur. Mainly with lighting but majority of the code has been ported over and cleaned up from Unreal engine 4 and working fine.


Classic special stage with a spin
The classic Sonic 3 blue spheres stages are currently in development with a new spin on the old formula by adjusting the gameplay to include multiple platforms and ramps.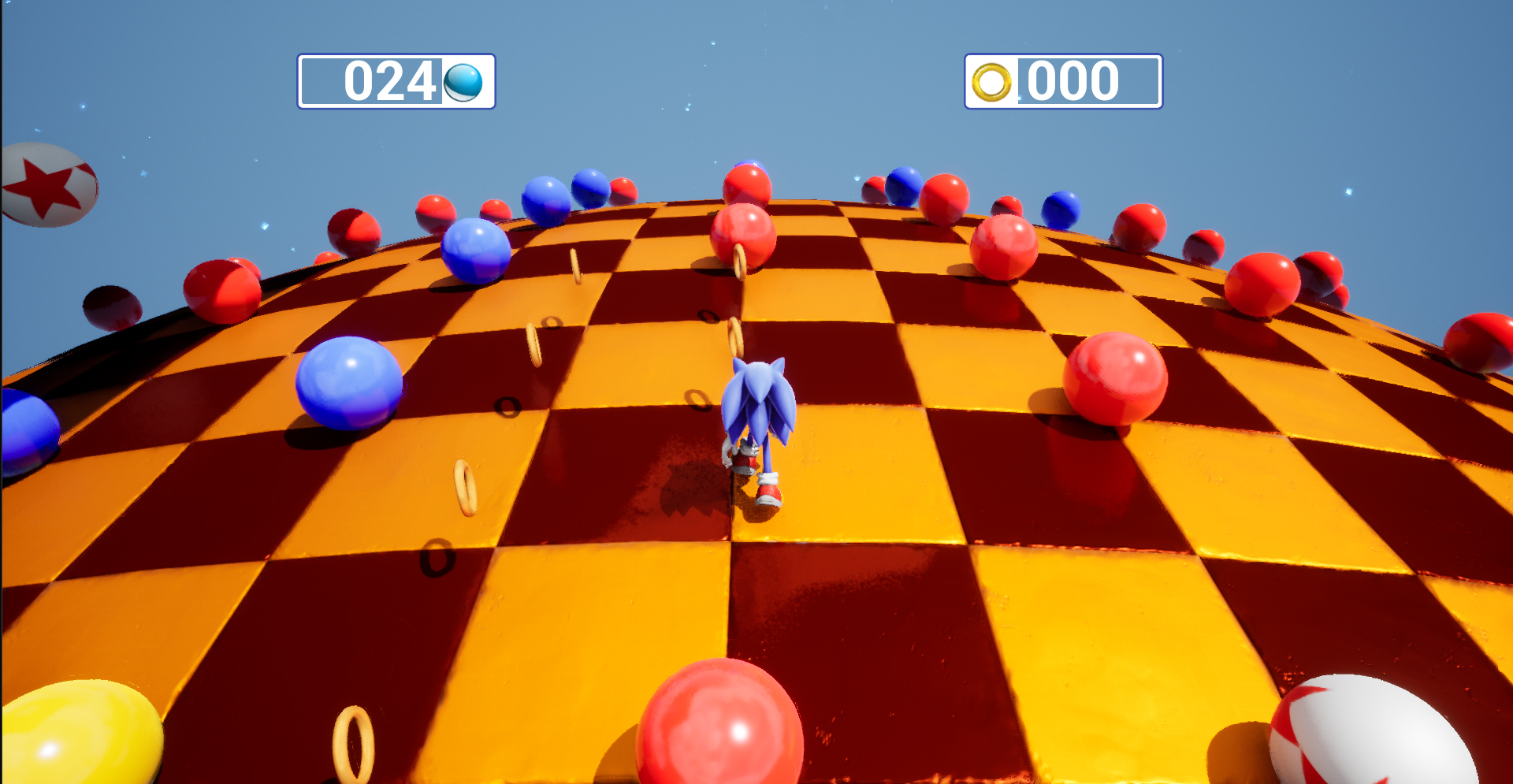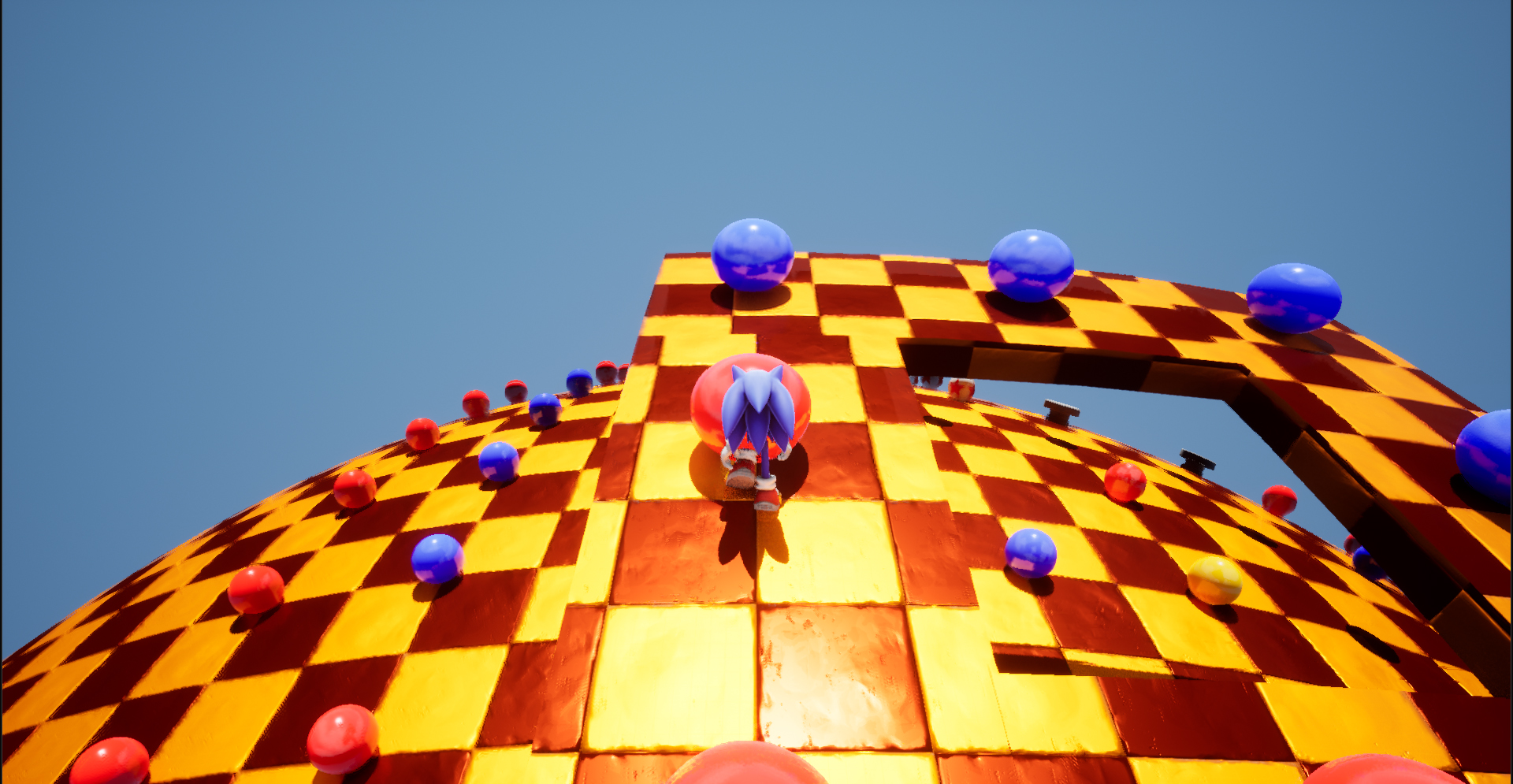 Double the fun, twice the adventure
Besides the single player adventure, a two player adventure is now possible allowing two local players to run the game split-screen allowing player two to take control of Sonic's trusted companion Tails and fly him around the stage. If that wasn't awesome enough, plans to partner up over the steam network is currently in development to allow a second player or more (narrative depending) to drop into the game via an invitation request over the network to play as Tails and friends.

Menu & Results screen
The main game menu (minus theming) was shown for the first time showcasing its functionality over on my YouTube channel amongst a few other things. More recently the results screen has been showcased with the ranking system with time, ring bonuses applied and additional score points based on stage length and deductions compared to what is found in Sonic Colors.
Casting call for voice actors
Gives us your best Jason Griffith and Roger Craig Smith impressions or knock us out of the park with your own! As the game is still very much in an early state of development, skills and abilities are now starting to take a backseat in the programming department as focus is starting to shift onto the audio and dialogue functionality and for that, we are in need of some voice actors to fill the roles of Sonic and Tails. (For now) All submissions will be voted for by members who frequent the ADR discord server.
To apply, head on over to our discord server and look for the submissions channel. There you will find information on what lines of dialogue we require.
Good luck!