Hello all,

The day you've been waiting for has finally arrived. We're excited to reveal the Q3 2020 roadmap, detailing our plans for July, August and September updates! We've been teasing the major background work that's been in progress for some time now – and we're glad to be able to give you your first look at the results of that work in September! Read on for more details.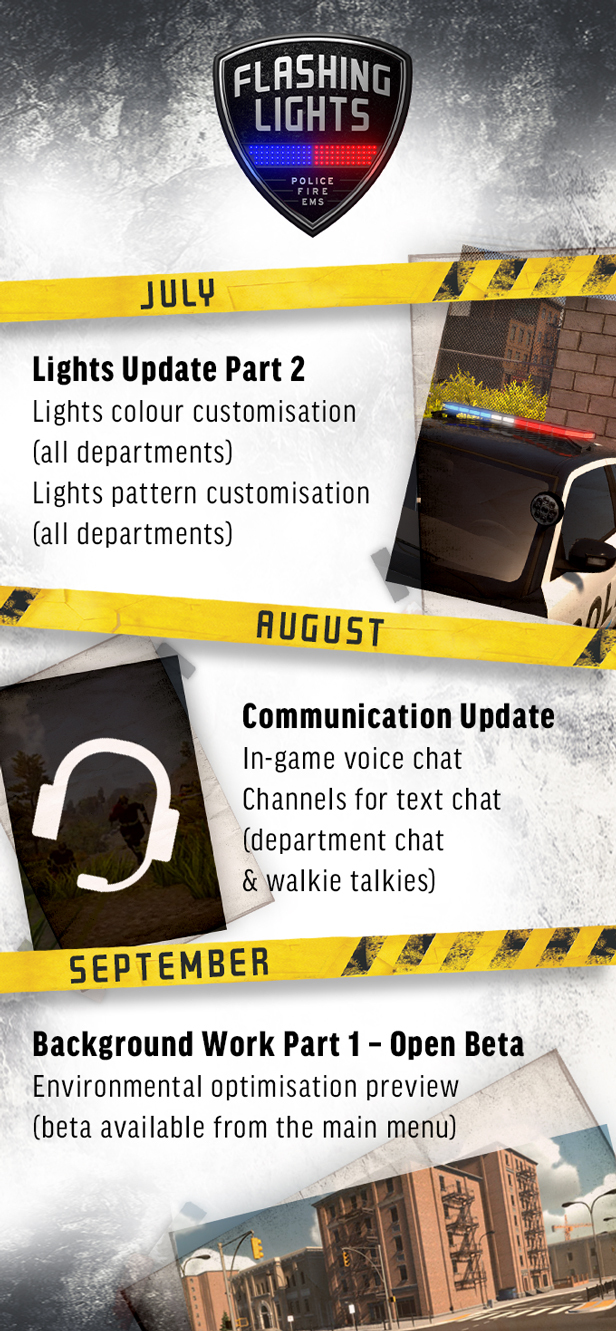 Q3 2020 Roadmap
In July, we'll be expanding on the recently introduced vehicle lights customisation system. You can look forward to vehicle lights colour and pattern customisation this month.

We know how important multiplayer is to you – especially role play and spending time with friends. Which is why in August we'll be adding in-game voice chat, and upgrading our in-game text chat with multiple channels.

In September, you'll get your first look at some of the major background work that Nils has been carrying out alongside all of the new content and bug fixes. The goal of the background work, as we've stated before, is to improve the foundations of Flashing Lights.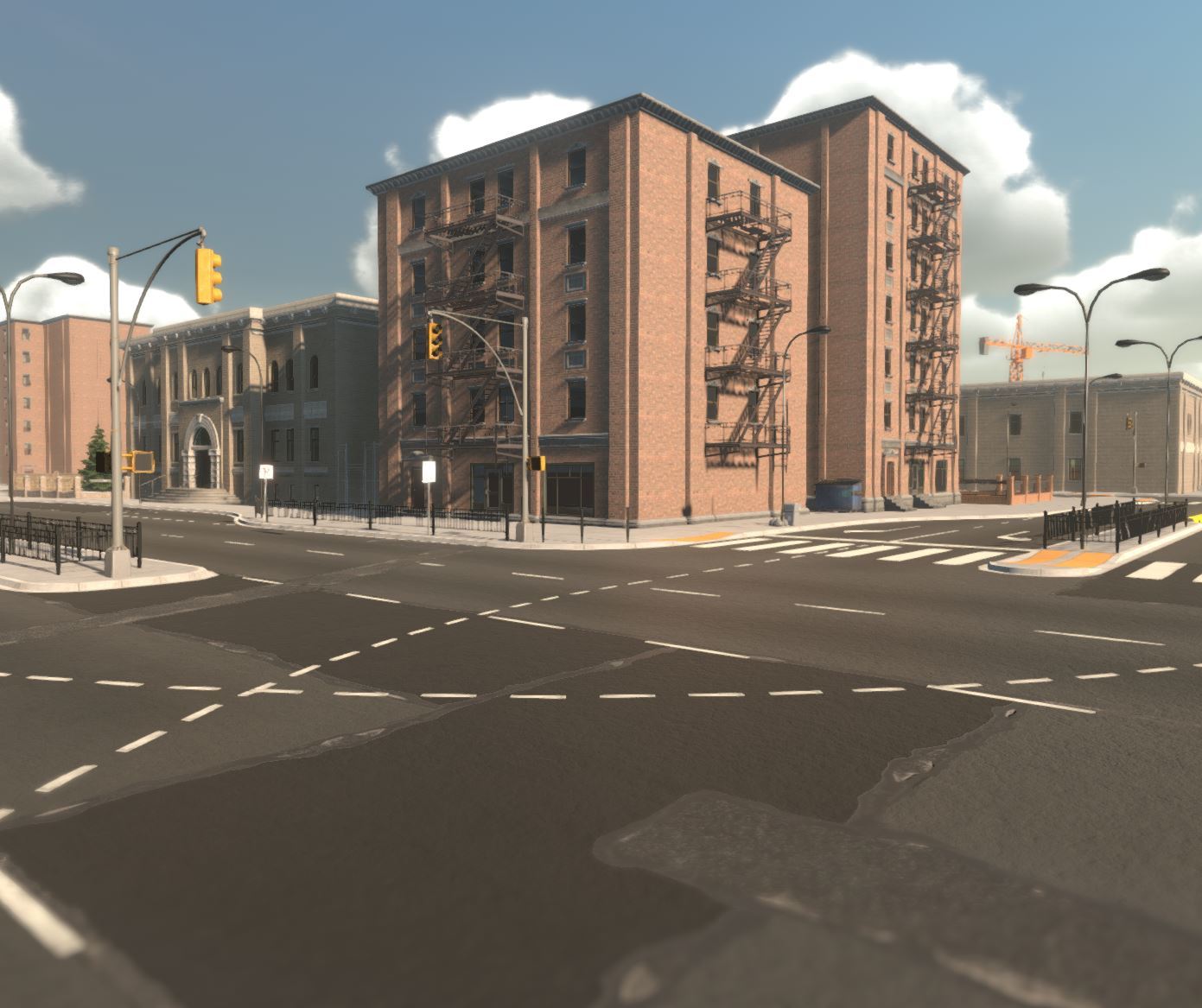 Flashing Lights in the Steam Summer Sale
We hope you're as excited about this roadmap as we are. See you at the next update!

Thanks,
The Flashing Lights Team