Greetings Pioneers!

This week has been an exciting one as it's officially one year to date that we have been in early access! We've been hard at work developing the new UMG inventory system, polishing off a shiny new build-set with interior lights, developing a modular weapon prototype and finishing up environmental asset placement in the new map. Just to name a few things!

There are a few issues that we need to resolve for the next release, one of which is the exploding Eden Kit bug! Many thanks to the community for finding this one. Once we have resolved this and tested again, we should be pushing out the new build-set and lights.

As you may have seen on the discussions forum, we are looking to do a server stress test to assess the performance and look to see what can be further optimised and improved. If you would like to get involved, see below.

As some of you may know already, one of our community Vanguard, Big Bad Wolf has been helping us to organise a Server Stress Test, see more details here;

Steamcommunity.com

The first "Stress Test Server" sessions will take place on the;

4th February 2016 (next Thursday) at 7PM GMT

If you are able to take part, please comment in the thread linked above! Please click the link for more info.

---------

Here's what we've been working on this week:

John - Lead Designer

I've been looking at numbers all week :(

Marcin - Designer

This was a very interesting week for me. Firstly I got to work with Matt on the new Light Blocks and new "Interior" Primitives. I can't speak for everyone, but I love how they look. On top of that, I finally managed to implement the "Shield-merging" mechanic, which allows your friendly Eden Kit shields to form a single shape, instead of the ugly overlap we've had so far. This was programmatically impossible until we implemented minimum distance between Eden Kits.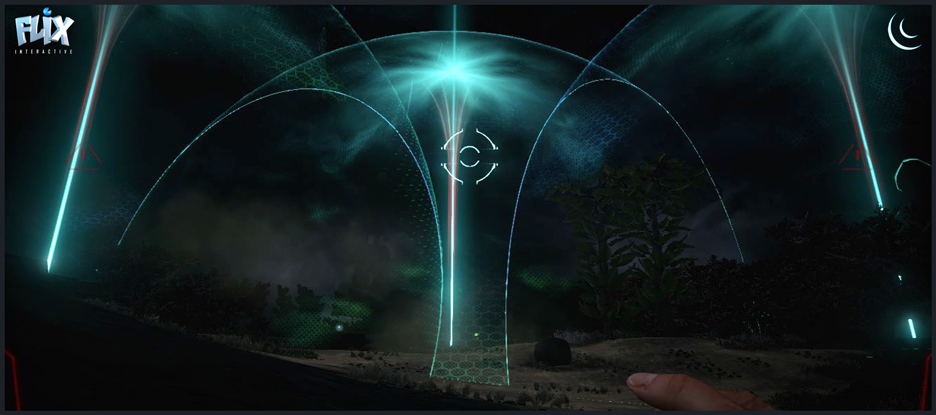 Other prototypes I have worked on include a new hives, which I can't say much at the moment and a Trajectory Predictor for projectiles with gravity, which will allow us to create indicators, such as, if you are aiming a grenade, where will it land?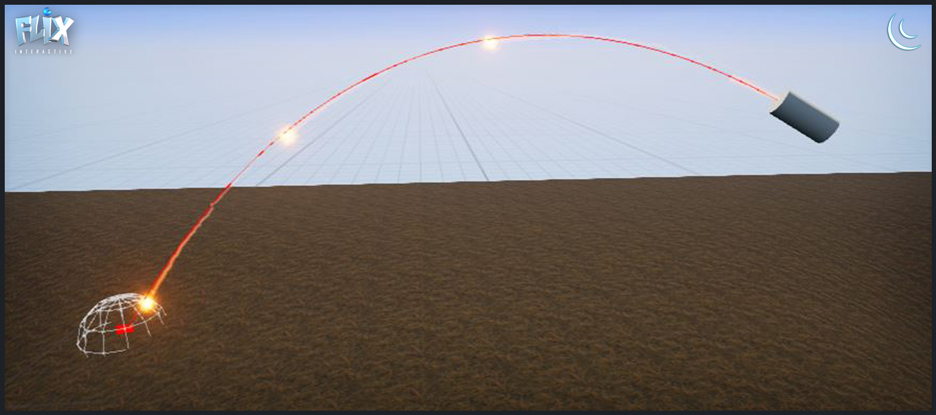 Lastly, I've looked into the designs for the upcoming survival mechanics. We are going to review them soon, but right now, unfortunately there isn't much I can say for sure about that.

Tristan - Senior Developer

This week I have been working on a overhaul to the way the foliage destruction gets replicated in a networked game. It's something we needed for the new level but it should make it much more lightweight and robust overall.

Lee - Technical Director

I've been rewriting the way Flora and Fauna get spawned into the world to make it more efficient so it is server friendly. I've also managed to get back onto doing some work with a water based snake which will be released when the new map gets released.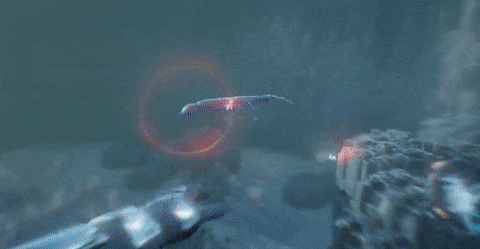 Matt - Art Director

Pieced together new icons for our additional structure visuals. I've also been assembling and testing these pieces from a visual standpoint with our current system. Not long before they will become available in a future release!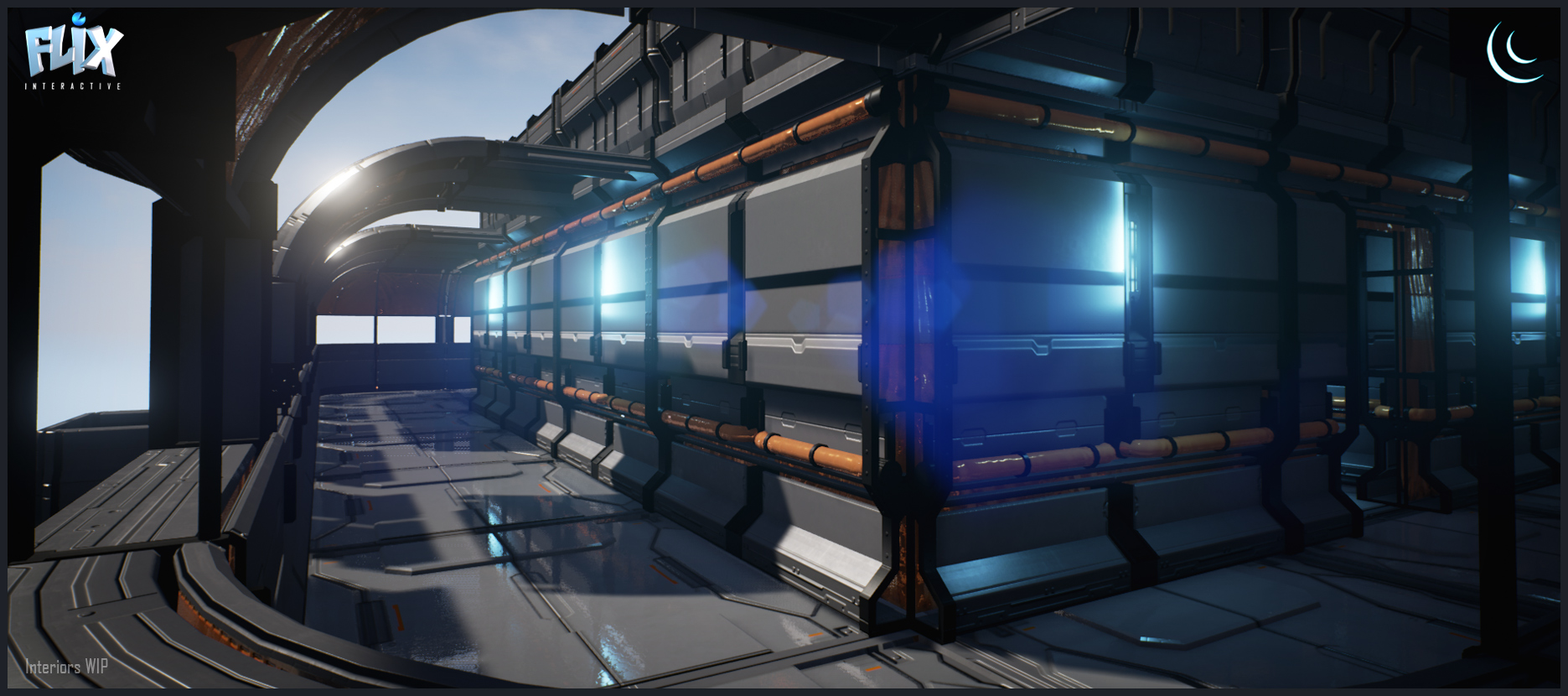 Yves - Senior Developer

Started working on the inventory which hopefully marks our final major refactoring of a key system. A lot of planned game play elements will revolve around our new inventory.

Ricky - Developer

Getting the new UI for the Inventory system ready to be populated

Chris - Designer

This week I have finished painting of our new destructible rocks in the large map. I have also helped Lee with designs for the new Flora and Fauna spawning so it is more efficient in the new map and setup the system regrading for use in both versions of the map.

The rest of the week has been spent saying goodbye to the team as this is sadly my last day working for Flix Interactive. It has been a great experience working here and I am grateful to have been part of such a talented and dedicated team. Im proud of what we achieved from such humble beginnings and wish the team the best of luck on Eden Star and there's no doubt in my mind that the game will be a hit.

It's been a pleasure.

Simone - Concept Artist

Working away with Matt to create the grenade Launcher weapon. which utilises a large cylindrical clip for loading different projectile types!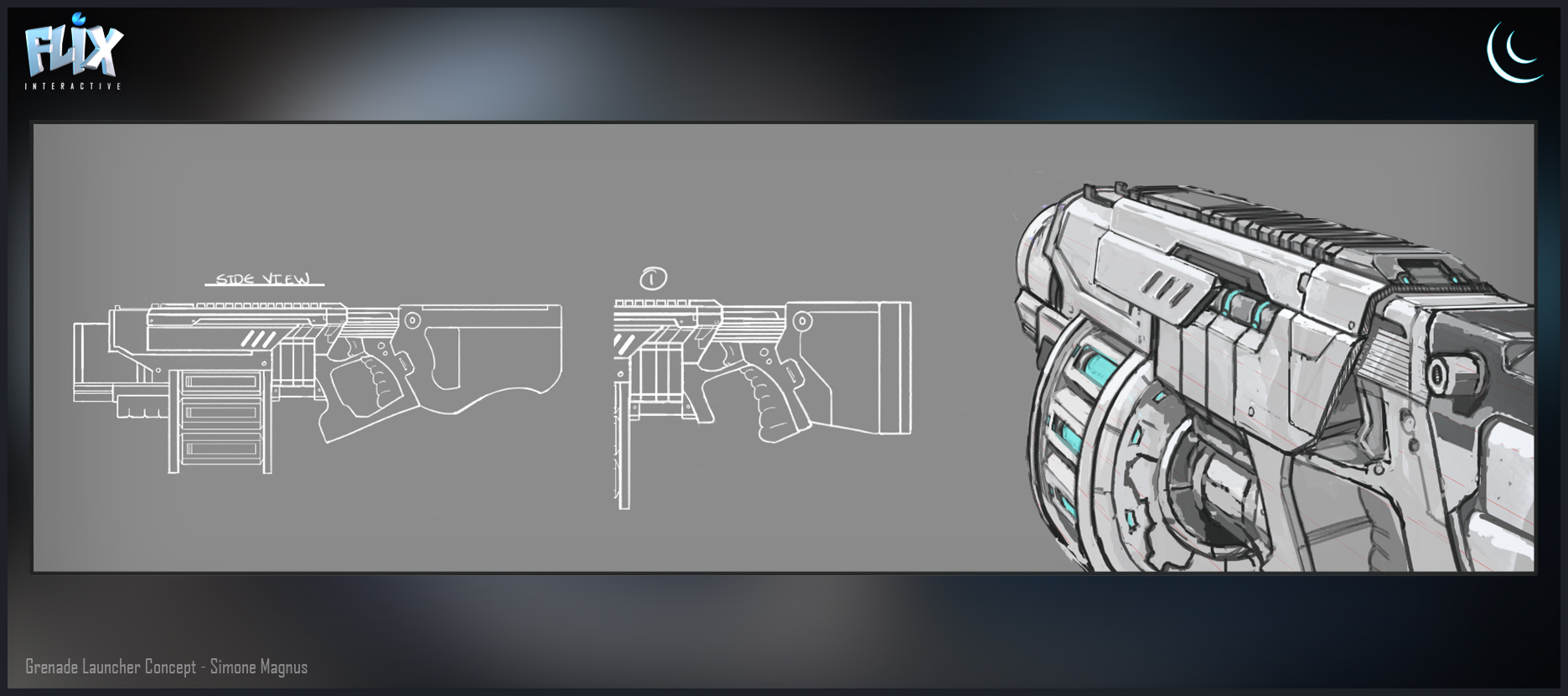 Joe - Environment Artist

This week I've started on the second of our new build sets after Matt's awesome work on the Hi-tech set. This set will focus on strong but simple utilitarian shapes. I've started with the exterior/armoured wall section so you can add an extra layer of defense to your buildings!

Tom - Character Artist

I've started sculpting another of the neutral creatures! This one is a large and lumbering quadruped with scaly skin. Tune in next week for a full preview!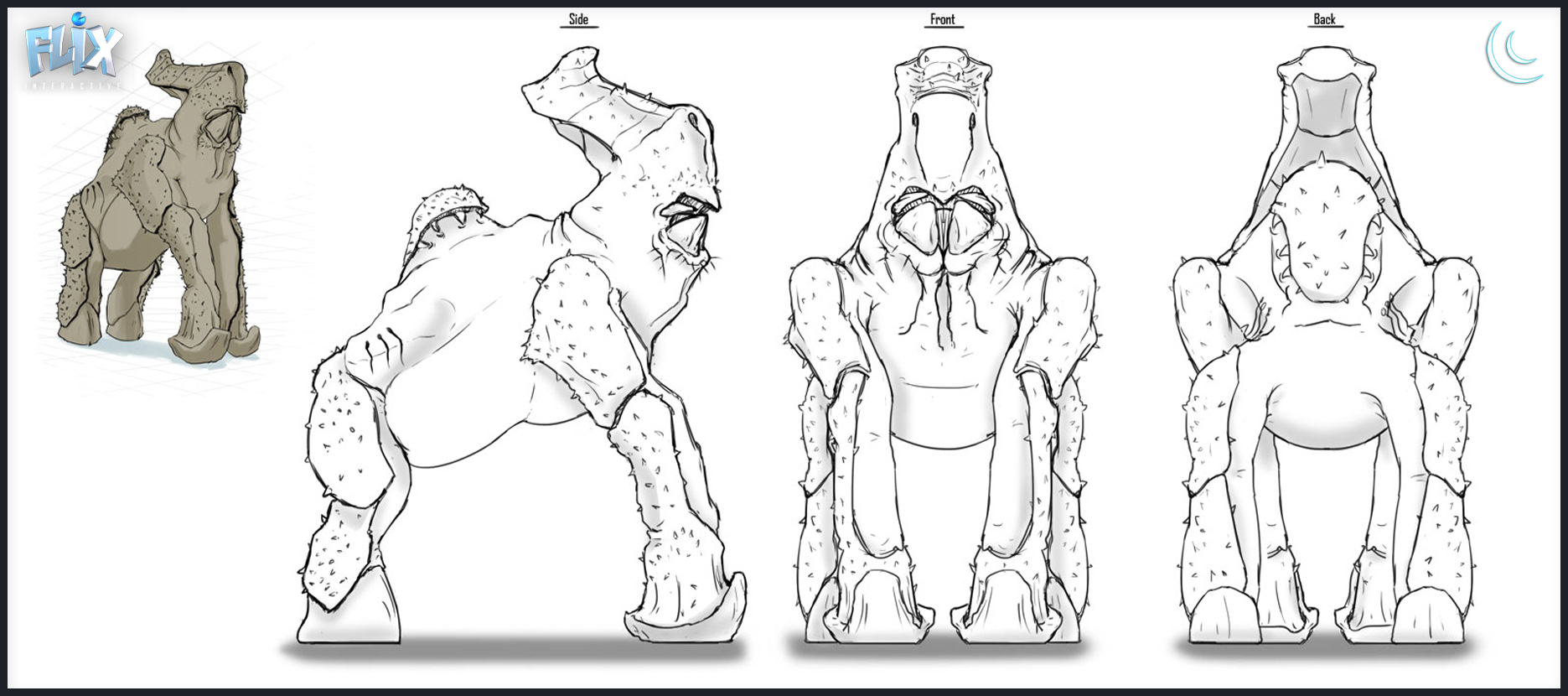 We don't have a name for this beast yet, so suggestions from the community are welcome!

Lauren - Animator

This week I have continued work on the modular weapon system prototype and it's looking pretty good so far! Please bear in mind that this is an early prototype, very much work-in-progress and it may take a while to polish it up to a standard for release. The weapon meshes have been thrown together out of our current (and upcoming) weapons, roughly chopped up and nowhere near the final assets- but it works, woot!

Andy - Lead QA

More buff than the stay puff marshmellow man, absolutely powering through testing the new light utilities for bases. Main focus has been to fix a few critical issues relating to structural performance of buildables on the server, and I've been tracking down the crazy self exploding Eden Kit bug which will be resolved in the next release.

Many thanks go to our level designer Chris for being amazing and awesome for the last year helping us to construct our game world from scratch. We wish him the best of luck for the future!

See you in the fray!

-Team Flix