Greetings Pioneers!

We will hopefully have an update out soon with a bunch of fixes and optimisations which should help further with server performance and the reduction of lag. We have also been working behind the scenes on upcoming new features, making sure we have all the groundwork in place for the next steps, hopefully you won't be waiting too long!

Here is what we've been up to this week:

John - Lead Designer

I've mostly been in design discussions with Marcin, Trist and Joe this week in order to make sure that next week's development is organised and ready to go! I'm excited to be at the end of these design decisions which include how modular weapons work and degrade (or not degrade!), Tool Modules and upgrades will fit with the economy, and how all of this fits with the inventory and progression system… It's a lot to do, but i've also been working with Matt and Marcin to hopefully be able to push out some updates over the next few weeks as we work towards the big inventory overhaul.

Matt - Art Director

Putting the plan for interiors into action this week. This is one 'type' of interior build set that we have designed. Now that our mechanics are in place the interiors and exteriors will vary more as we start to bring the visuals up to scratch.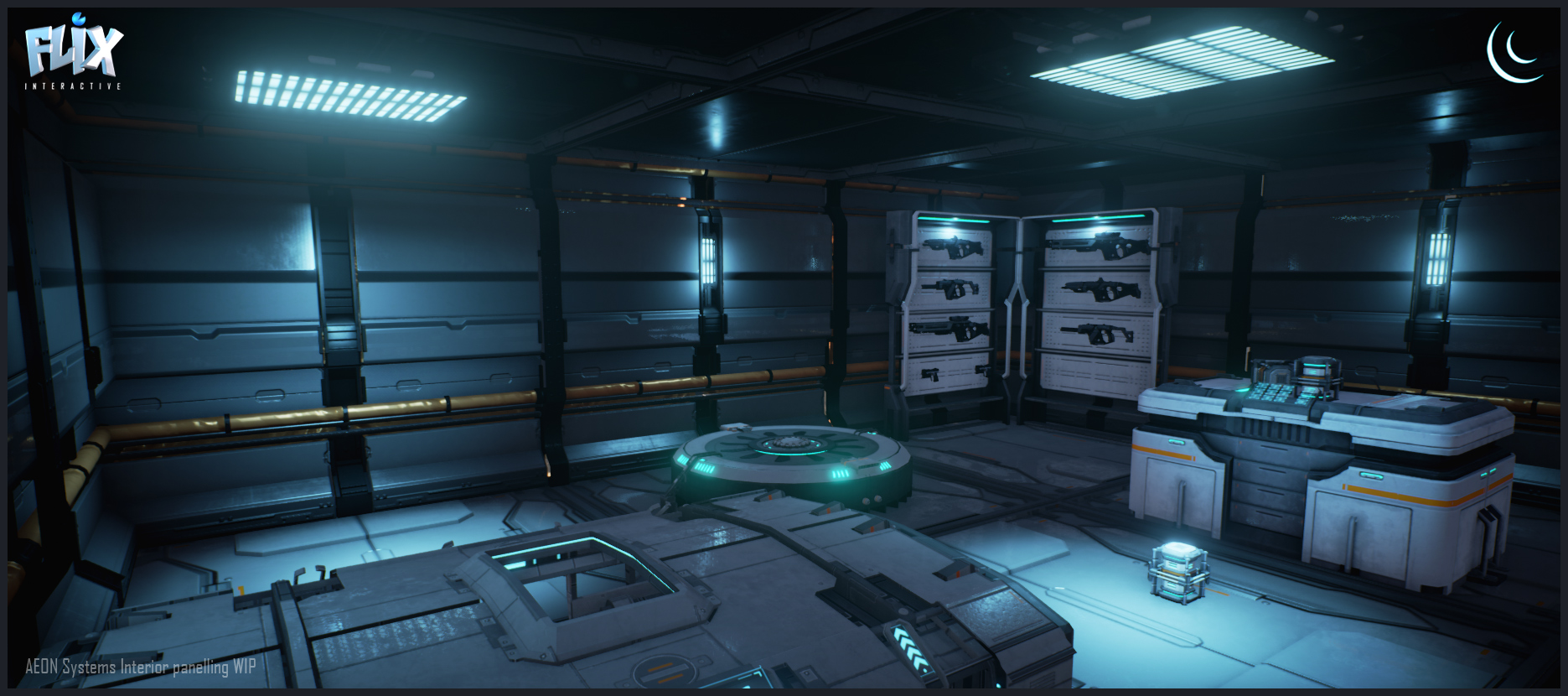 Lee - Technical Director

Having fixed a number of bugs with the Turrets, I've been looking at possibly upgrading the Unreal Engine to version 4.10. It's been a slow process because of the number of changes we have made to the base engine. Today I've also started planning some changes to the way Fauna are controlled in the world which should help with our server optimisations.

Tristan - Senior Developer

This week i have been working implementing foliage system and destructibles improvements. I have also been working with the designers on inventory and progression systems so we can get start getting them implemented. Hope you enjoy them when they are out.

Yves - Senior Developer

Adding optimisations on the construction by taking tick calculations off of the server, we've clawed back a whopping 2 milliseconds per frame on the server which pushes the FPS up by a few frames. Optimised structure testing so it is no longer carried out in the main thread, avoiding potential slow down when destroying a building. Structure testing only now happens when it is needed rather than being run constantly.

Ricky - Developer

Fixed some lovely bugs sent in by some of you lovely people, I solved them lovelily. I fixed the bug where equipping/unequipping could leave you without a Build Module, and how the map and Deployment Screen wouldn't show up-to-date info on your friendly Eden Kits for respawning.

Marcin - Designer

I got to work on quite a few exciting feature this weeks. First of all, we are nearing the finished designs for the progression system and we made a lot of decisions that are finally bringing the whole thing together. Another piece of design I was working on was the finishing touches on the inventory system and all the crafting recipes that will come with it. The initial ideas are down, the next stage will be the initial numbers pass. That's a lot of paperwork, but I managed to get hands on the two of the upcoming features: the lights, which should be available for testing anytime now, and the procedural weapon system prototype, which looks very promising.

Tom - Character Artist

Finished the High resolution sculpt of the Cybermancer armour and apparel set!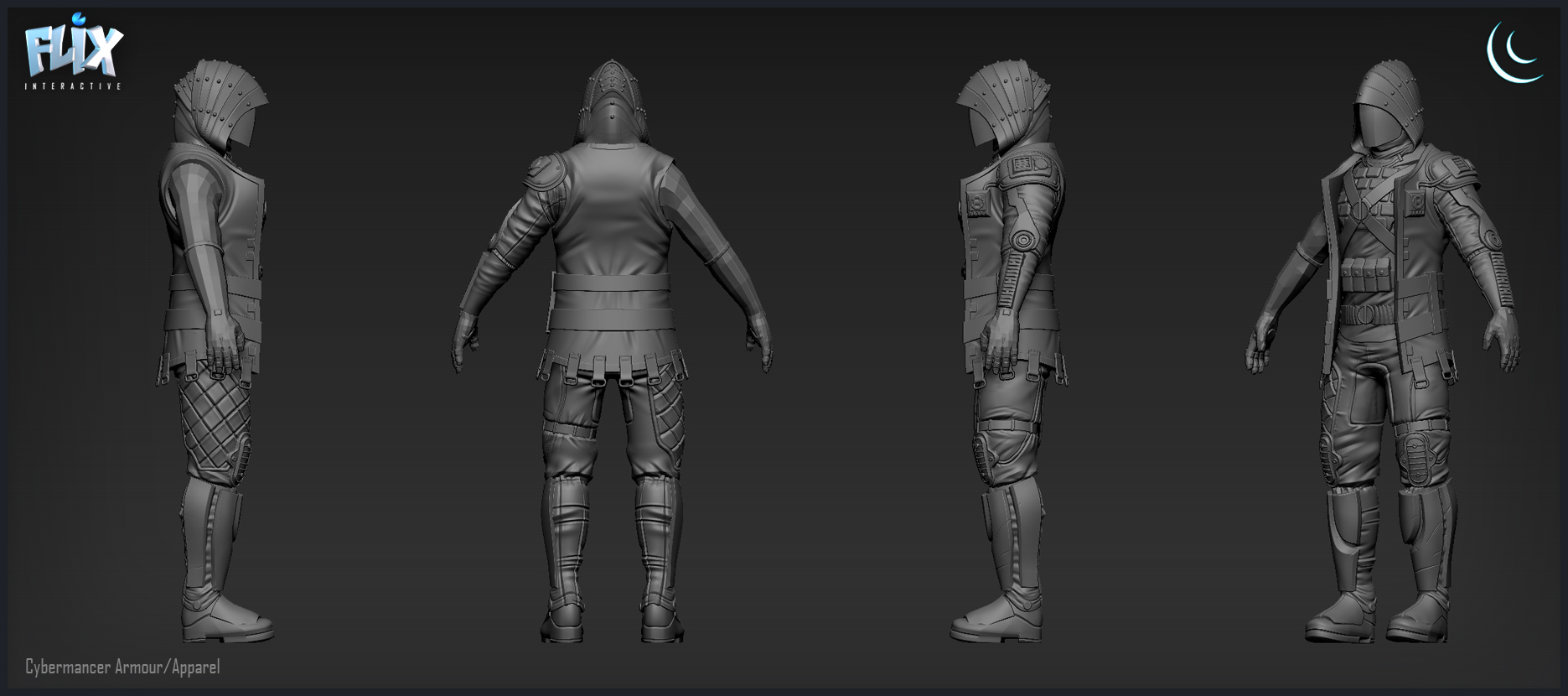 Chris - Designer

This week I have together with Trist finished the various performance tests we have been conducting in order to ascertain what is required to reduce the amounts of physics being run on the new 64 square km map to put us in a position for its release.

I have also tweaked various other designs I have been planning including what we want to do with the in-game map and how it affects gameplay.

The rest of the week has been spent painting destructible rocks which due to optimisations has allowed us to include a hell of alot more!!!!!!!!!!!!!!!

Joe - Environment Artist

I've been working on UI textures for the new icons, buttons and inventory graphics, finishing them up this week. I'm planning to revamp the foreground icons for everything you can put into your inventory too! I also got the layouts and concepts for the Inventory, Colony, Crafting, Upgrading and Eden Kit screens finished off for the devs to work from.

Lauren - Animator

This week I have been working with Marcin on a prototype modular weapon system, focusing on getting the animations to work in a modular and procedural way based on the selection of receiver and barrel types.

Simone - Concept Artist

This week I have been finishing up the design for the Multiple Item drop box and working on a Canteen and new weapon for everyone; it will be explosive!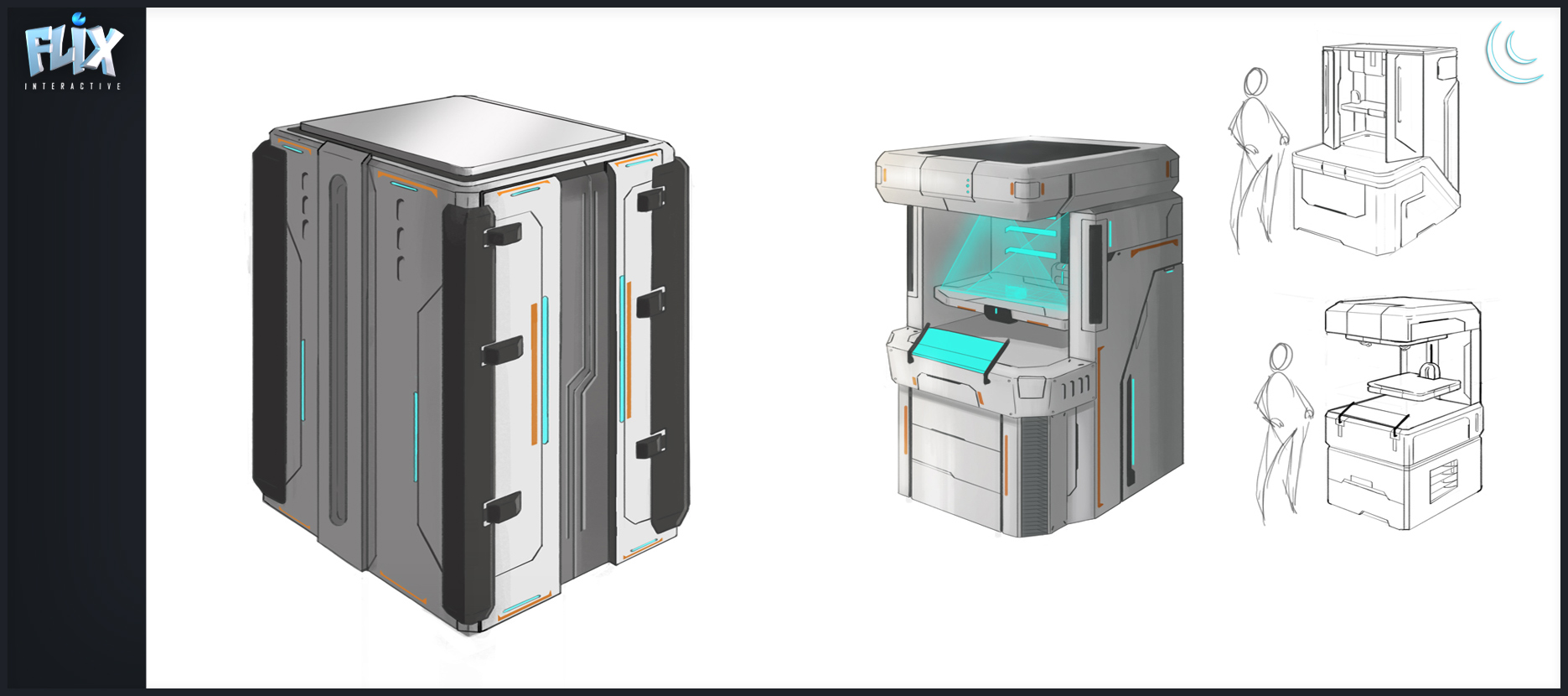 Andy - Lead QA

This week I mostly ate too much, tested loads of the build optimisation implemented by the wonderful Yves and ate more. I also worked on bug fixes and quizzed the team on their movie knowledge.

See you in the fray!
-Team Flix