Hey guys, so last year we made it into the Top 100 games here on indiedb, and we would love to make it again this year. Please give us a vote using your kind and brave heart, and then check out the awesome concept art inside!
So, I am going to make this fairly short and sweet. Last year, we were among the "Chosen Ones" Top 100 games on indiedb. This year, we want to get in there again, and maybe even more! It would be a huge boost to the team morale and a great way to end this year of WuC's development. It is hard to believe I have been working on this for over a year and half now (we came onto indiedb around 3 months into pre-production)!
IOTY:
Like I said above, please give us your votes, we beg you, we implore you to take the simple action of clicking that awesome HTML embedded button (or you can use the one at the top of the page if you like :p).
Concept Art:
So, some of you probably came just for the concept art, so here it is. I don't really have much to say about it other than that you will be seeing in-game environments of this style very soon.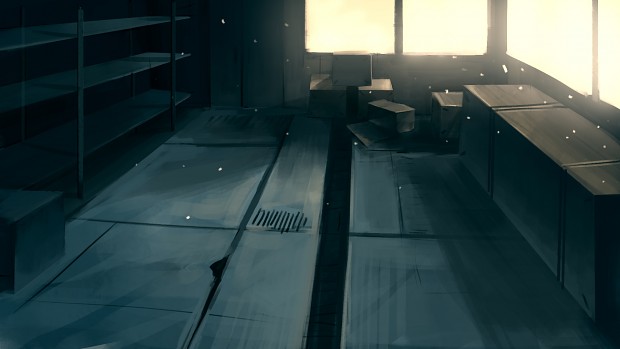 Sneak Peak:
As promised above, I want to give you a little peak into our development cycle. This does not include images (since those are not polished enough yet for release), but it will include plenty of information. Sit back, relax, and enjoy this PSA from us at Leatharian Studios.
Our current milestone is to complete a small gameplay demo. This demo will show off the most basic of our planned features, and it will be nice to look at (hopefully). Right now, we are making lots of progress on the art side of things, and, quite honestly, the demo's map is already looking very good. The place we are lacking is in programming, and it is mainly because one of the vital members of the programming team went totally MIA on us, and now I am realizing he probably isn't coming back. That put us way off base, and we are going to have to start a new push come New Year. But, we are going to finish out the year strong, and transition into a (hopefully) super productive 2013. It is our intention to have a video walkthrough of the demo by sometime in February/March 2013, but anything can happen right now. However, I will continue to update you, our followers, as news develops. I hope you enjoyed this little peak into our development, and we hope to bring you a lot of content come New Year's.
That's all for now! Please give us a vote for IOTY, we really appreciate it so much! And, while you are at it, giving us a like on Facebook would also be MUCH appreciated.
Facebook.com
I hope to have an update in time for New Year's and probably something if we get to the Top 100, but for now, I will see you next time!