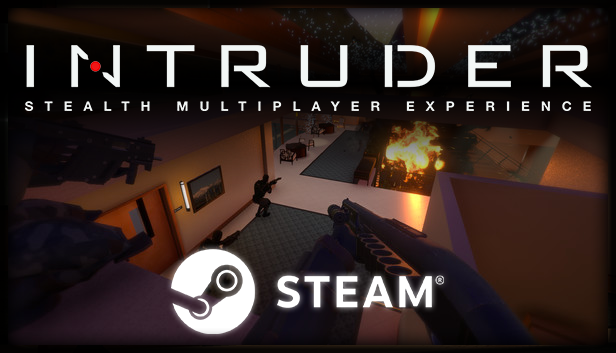 Hello Agents,

Intruder, the stealth multiplayer experience, is now available on Steam! We've been hard at work on the game, and you can purchase and play Intruder in Early Access.
Store.steampowered.com

This new and expanded version of Intruder includes:
NEW WEAPON: Shotgun - fires powerful knock-down beanbags
New tutorial level that teaches the mechanics and gadgets
Updated graphics and effects
Mountainside night time edition
Updated remote charges, radio, mirror camera, lockpicks, and explosions
Steam Friend invites
Much faster updates thanks to Steam's patching system
Actually too much to list here!
We hope you join us on our mission to make the world's best multiplayer stealth game. Launching Intruder on Steam is a BIG STEP for us, and we can't wait to hear from you about how we can make the game even better. Let us know what you think on Discord, Reddit, and Steam!

Discord: Superbossgames.com

Reddit: Reddit.com

Steam discussion: Steamcommunity.com

We really appreciate all of your support helping us bring Intruder to this huge milestone!

P.S. If you've previously bought Intruder, you can sign into your Superboss account on our website to claim your Steam key: Intruder.superbossgames.com