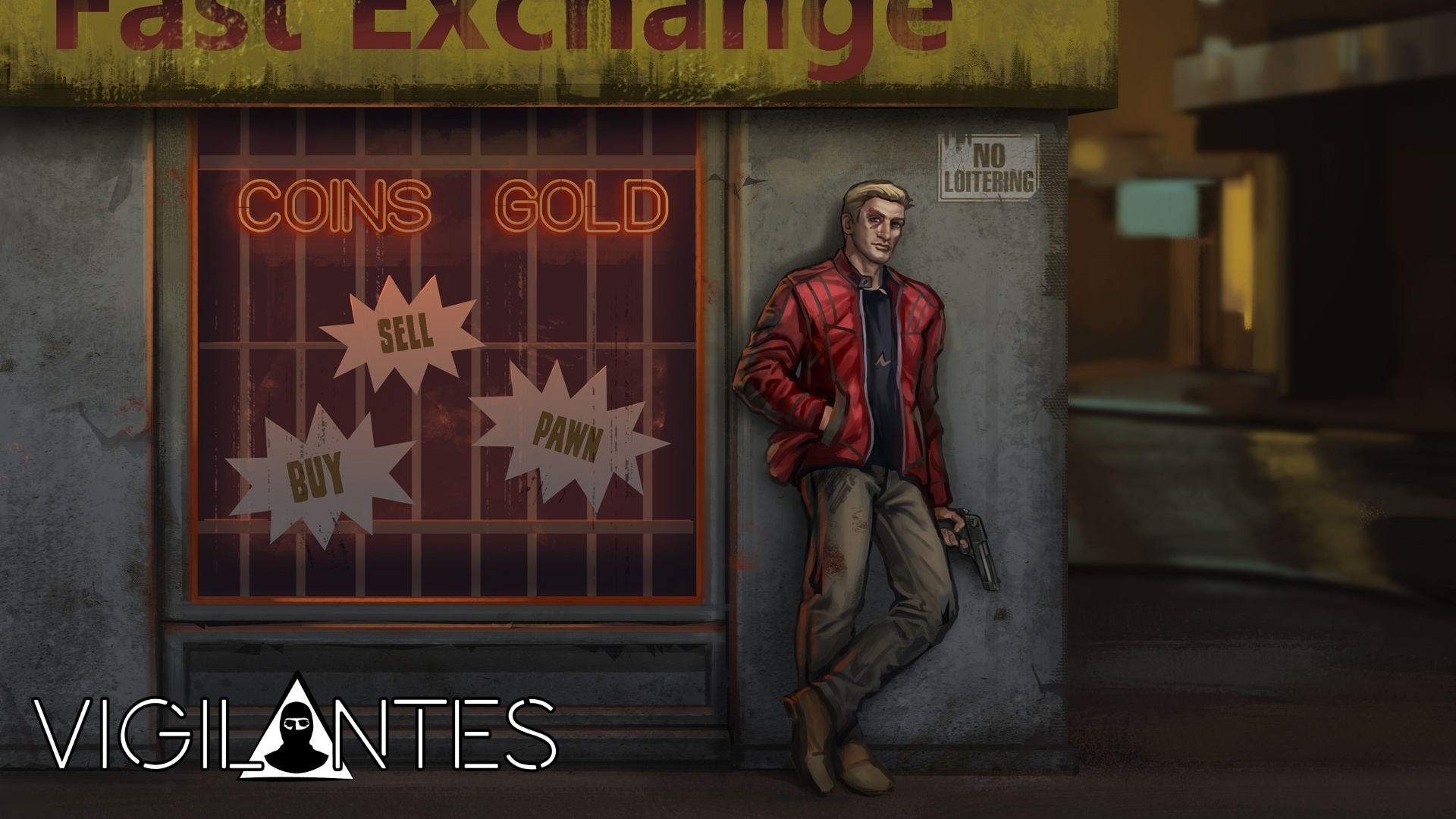 Introducing Ray Case
Ray Case is a character who can be recruited to the player's team in Vigilantes. It's probable that he will be added to Vigilantes in alpha 7. Ray Case is a classic private eye, a tip of the fedora to the private detective so well realized in early 20th century American hard boiled detective fiction.
Tough, quick witted, and intelligent, Ray has a strong moral compass and does not approve of killing criminals, except when left with no other choice. Behind the fast-talking veneer is a man who's both a bit world weary and cynical, yet always ready to champion the cause of the little guy. You can find his voiced over introduction below.
Officer Down Play through
A number of players reported difficulty with alpha mission 4, Officer Down, specifically in dealing with the survivalist gunner, so I made a play through of this encounter, showing one approach for dealing with this high threat enemy.
That's all for now, but stay tuned for the release of alpha 6 over the next few days. If you'd like a heads up on what to expect, you can check out the alpha 6 development thread here. Thanks for reading and watching!