Hi IFSCL users !
At last, even if I'm not working on the IFSCL since of a few months, because of time constraints, here is the Immu's Room code for 2.4.8, (for the reminder, to type it in the command bar, like any other command) :
Don't forget to see it, because that room don't only show what's inside next version, it show what's is in progress for far future of the IFSCL.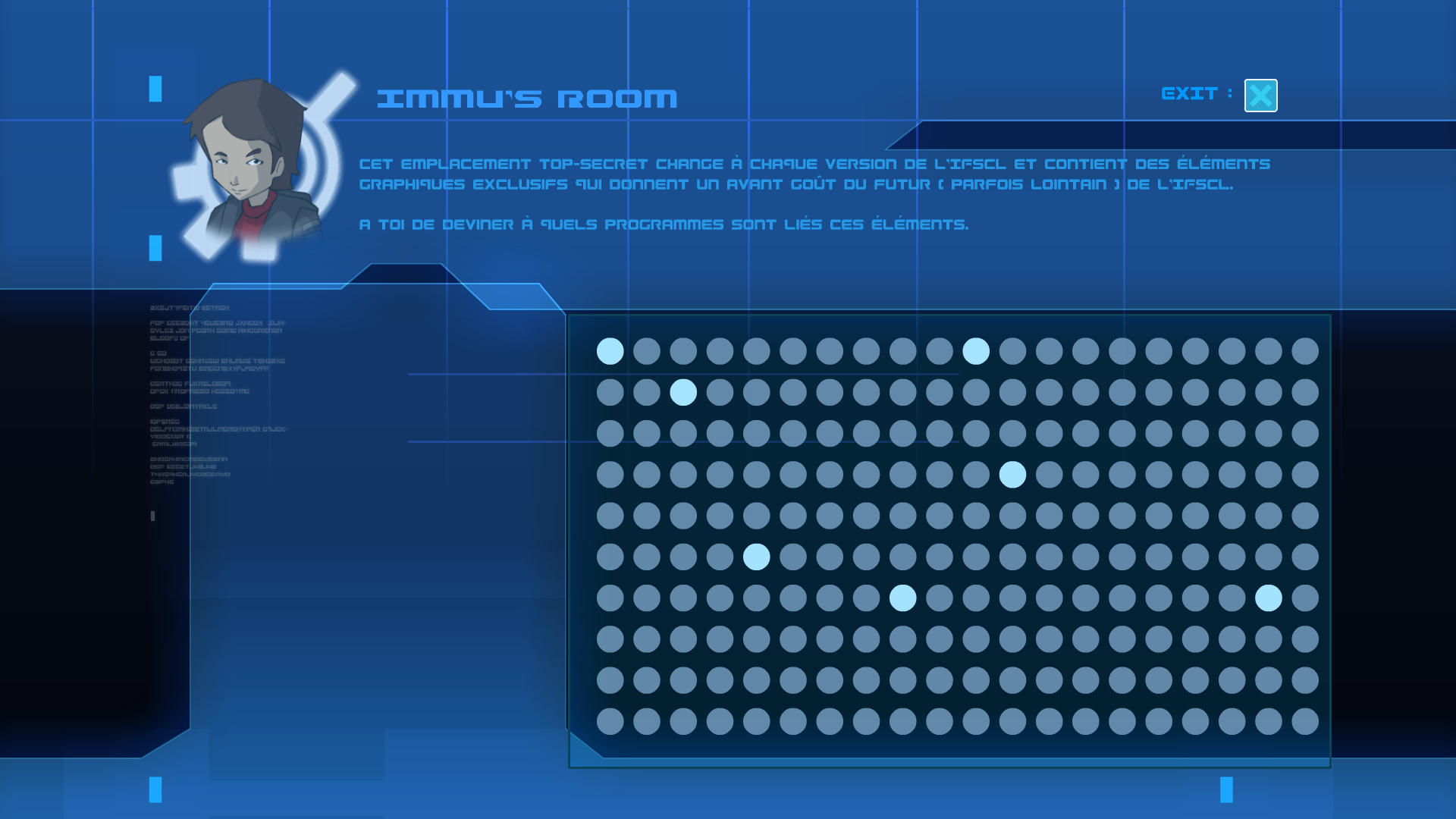 You can see a great coincidence in the fact that Immu's Room codes are always about the series Doctor Who, and that the current project I'm working on IS a Doctor Who Indie Game ! More info on that page :
Indiedb.com
Next version of the IFSCL is not for a soon release at all. I hope you will understand were my priorities are, right now ;)
But I don't give up with that project, it just takes too much time, and I haven't get enough for it right now.
Thanks for your patience !