The new version of the most complete simulation of Code Lyoko's Supercomputer is back in a new teaser trailer!
This teaser do not spoil much of the new version visuals, except the shiny video journal of Franz Hopper of course! The trailer will be focused on that same point, but also many others, like the new forest sector, the new superscan, jeremie's personal files, and more!
But you can still take a look at the various pics posted throughout the month!
Aelita's Forest Sector visual WIP :
Aelita's Tower Interface, as hinted in IFSCL 3.2.3 (you can already see some of it by entering the Immu's Room code "gallifreythelongwayround") At least, you'll see the CODE LYOKO!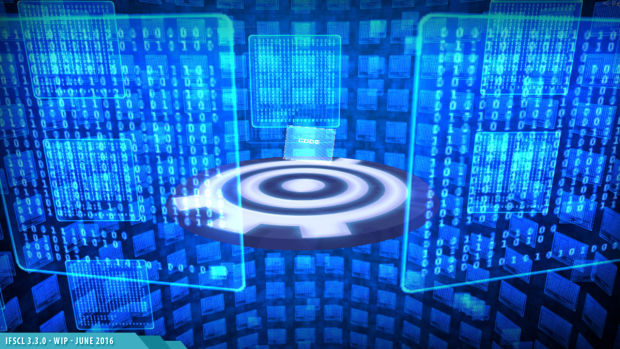 Hopper's video journal WIP :
The complete trailer will be released next month at some unspecified date yet. And the release date of IFSCL 3.3.0 will be confirmed at that point (I've got a few holidays to take). Don't get too far!

Tou can take an eye on FB page, follow my twitter, or react on the new reddit topic
You can still get more detail you might be looking for on the progression log.
Thanks for your ongoing support!