It's been a long time since I've updated the IndieDB build of Hyper Gauntlet, mostly because I've been reluctant to push any untested changes to you. The last build we had were was v0.5. This latest build comes after months of testing and feedback and should rock your socks off or on, depending on their base state. So what are you waiting for? Head to the downloads section now to get it!
Changelog
Global high score boards
Power ups!
New GUI with menus, high score boards and options (including volume controls)
Reflex control mode! Automatically reverts you to the center position if you're not holding down an arrow key
Automatic slow down when you hit an obstacle, to give you a breather
Longer, slower level progression
Multiplier extended to 10x
Level up explosion effect
MASSIVE FPS increases
Power upsThe power ups are coloured orbs surrounded by rotating rings of a different colour. The corresponding colour codes to power up effects are as follows: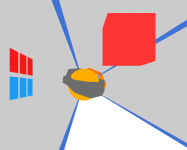 Slow motion for 5 seconds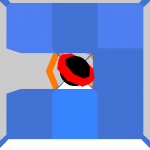 Ignore red blocks for 10 seconds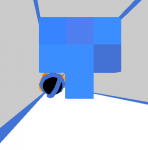 Ignore blue blocks for 10 seconds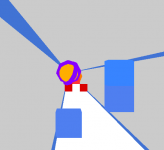 Autopilot for 10 sets of obstacles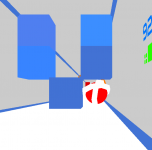 Extra life
v-- DOWNLOADS --v
Video

Two Let's PlaysAs a side note, two new videos have also been made about Hyper Gauntlet!
The first one is by Daniel Snd and he gives Hyper Gauntlet a thorough going over, and I'm glad to say that some of his criticisms have already been fixed and will be so in the next version.
Fabri Emanuelin has a 10-minute run-through of Hyper Gauntlet. Unfortunately I can't speak his language, so if anybody could translate for me, that'd be excellent!
Note for LPers: For some reason Google Alerts never wants to tell me about YouTube videos, so if you make a YouTube video about Hyper Gauntlet send me a message here or a tweet giving me a heads up! I love hearing your comments and criticisms and they drive the development of Hyper Gauntlet further.