Rise of Humanity is a deck-building game that uniquely uses a turn-based strategy game mechanic, set in a dystopian future in a world that has been taken over by a rogue AI.
We first announced it a bit more than a year ago, then had a successful alpha test and started preparing the game for early access release on Steam.
The community loved the game and gave us a whole bunch of great feedback which we gladly took aboard.
Following this feedback from fans we did a lot of brainstorming and thinking and planning and all that jazz. A lot of coffee/tea/crab chips has been consumed during the process and eventually we came up with an entirely new mechanic. And to make sure we get it right, we had to test our ideas first.
Our first attempt at a physical prototype was a bunch of fun, but could have had a little more... flair!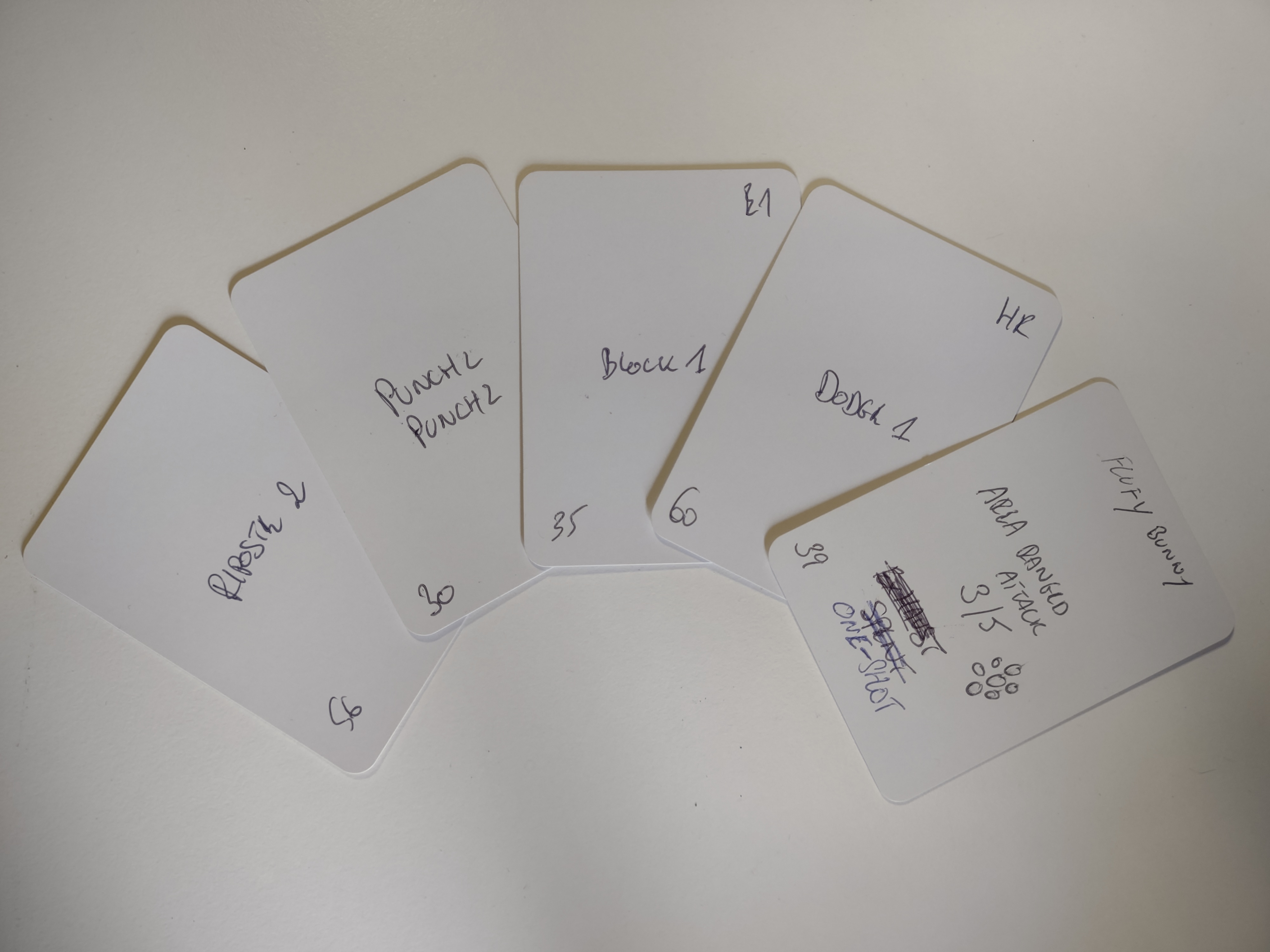 Later on we upgraded these and made a deck of Rise of Humanity cards, and our ideas for unique weapons, such as the Exploding Bunny come alive in real life.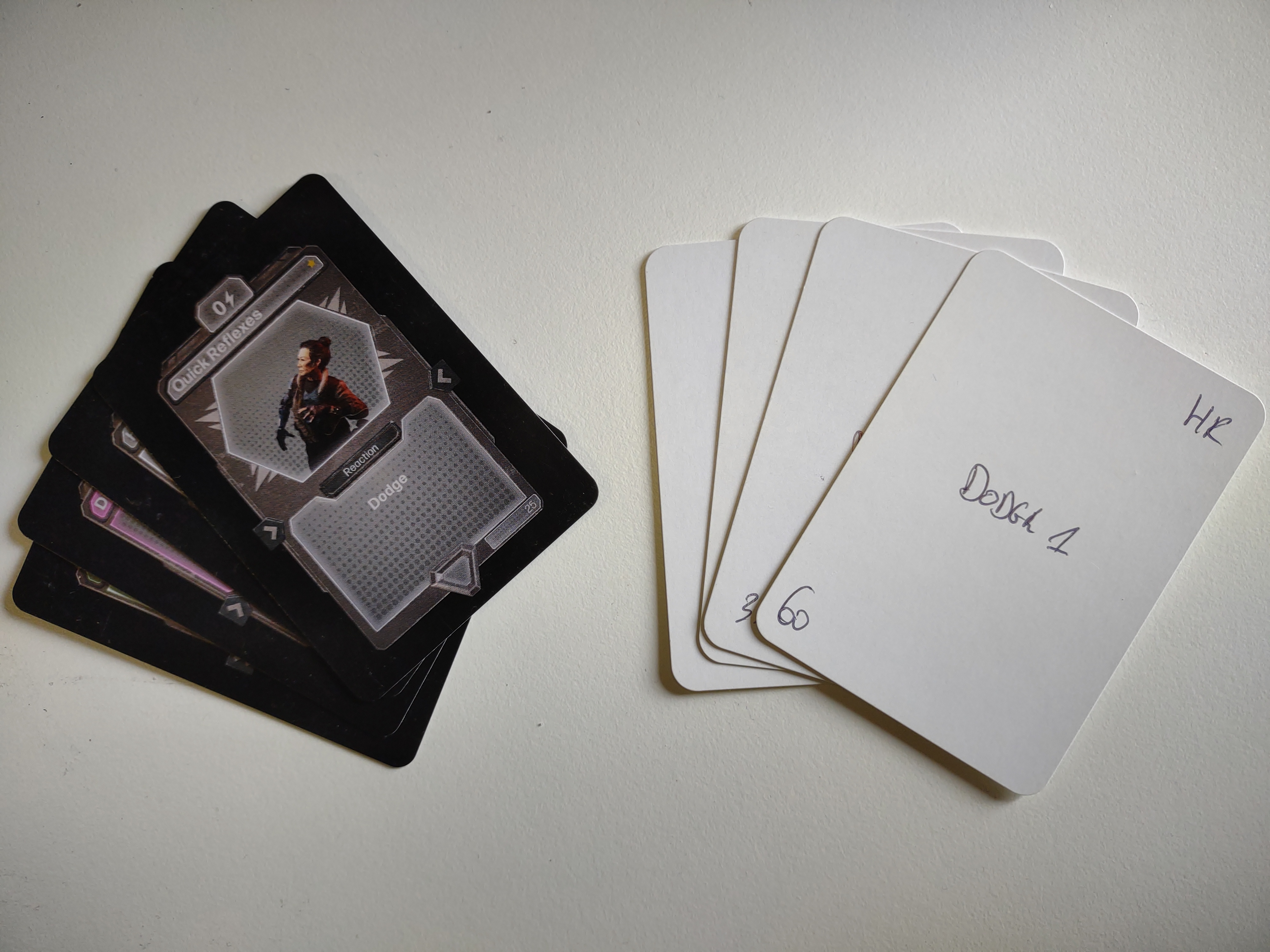 Dodge card now & before…
So, the new system we worked out, in a nutshell:
The little numbers on the top of each card indicate how much energy using that specific card will cost you in the game. It can range from 0 to 5.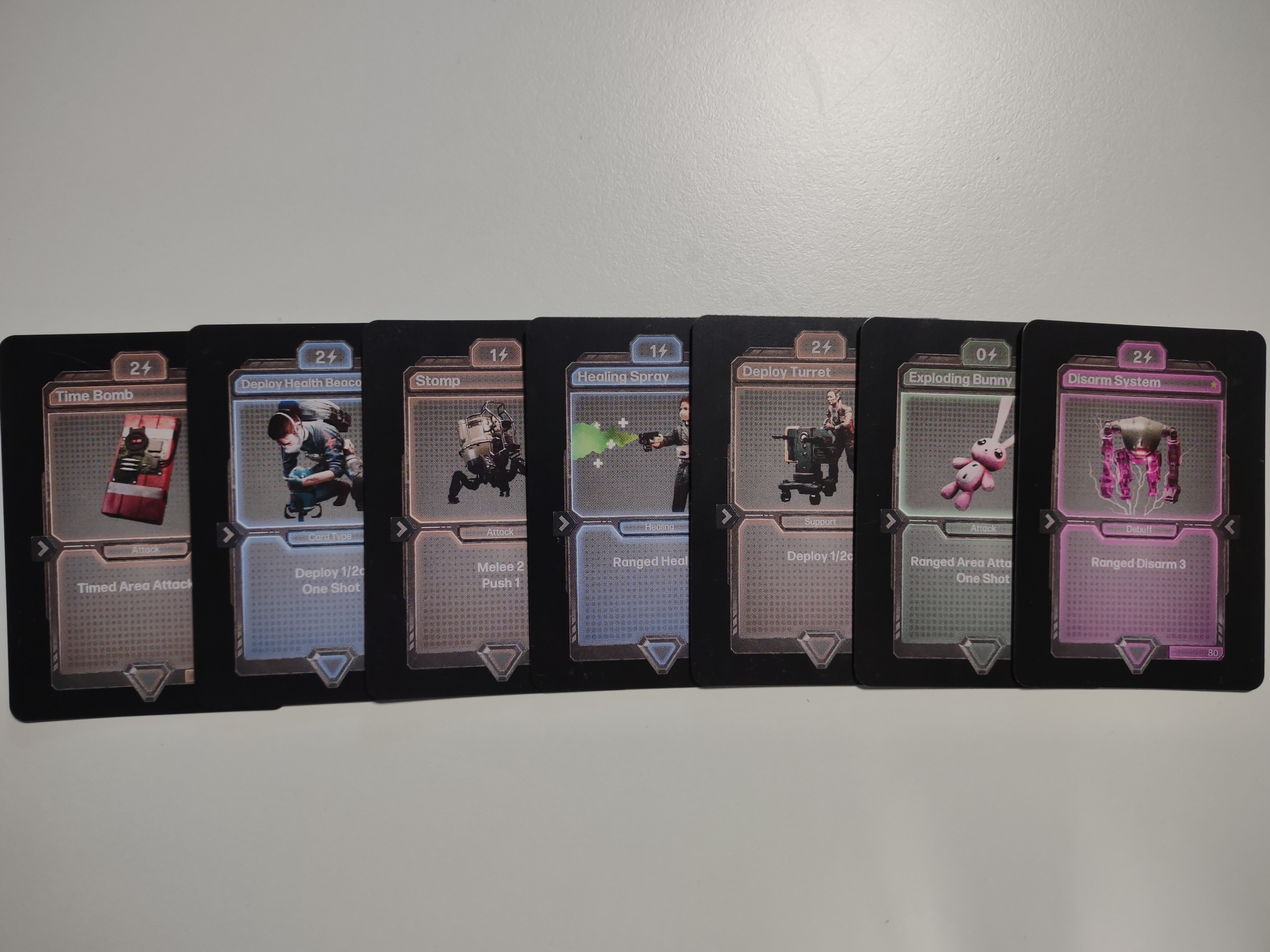 You start your turn with 3 energy for each of your heroes. You can increase with by walking into specific hexes with hotzones, such as this one:
You also start your turn with 6 stamina points for each hero, which means you can move 6 hexes. IF you want to move more, you have to be lucky and get a movement card from a toolbox/eliminating a Crusher (the big nasty robot you can see below).
We also added some skill buttons for extra movement and played around with some fog of war versions, but we'll talk about that later.
We are releasing the Early Access version game in the upcoming months, but we launched a free Prologue with the first two levels to gather some feedback about the new mechanics – it is available on Steam here.
And last but not least, here is our CEO Mike shufflin' some decks & showin' off his card tricks: