Entierely new save system with tree diagram representing relation between each save. Your current saves will have to be deleted (sorry about that), the save system should be definitive next satursday.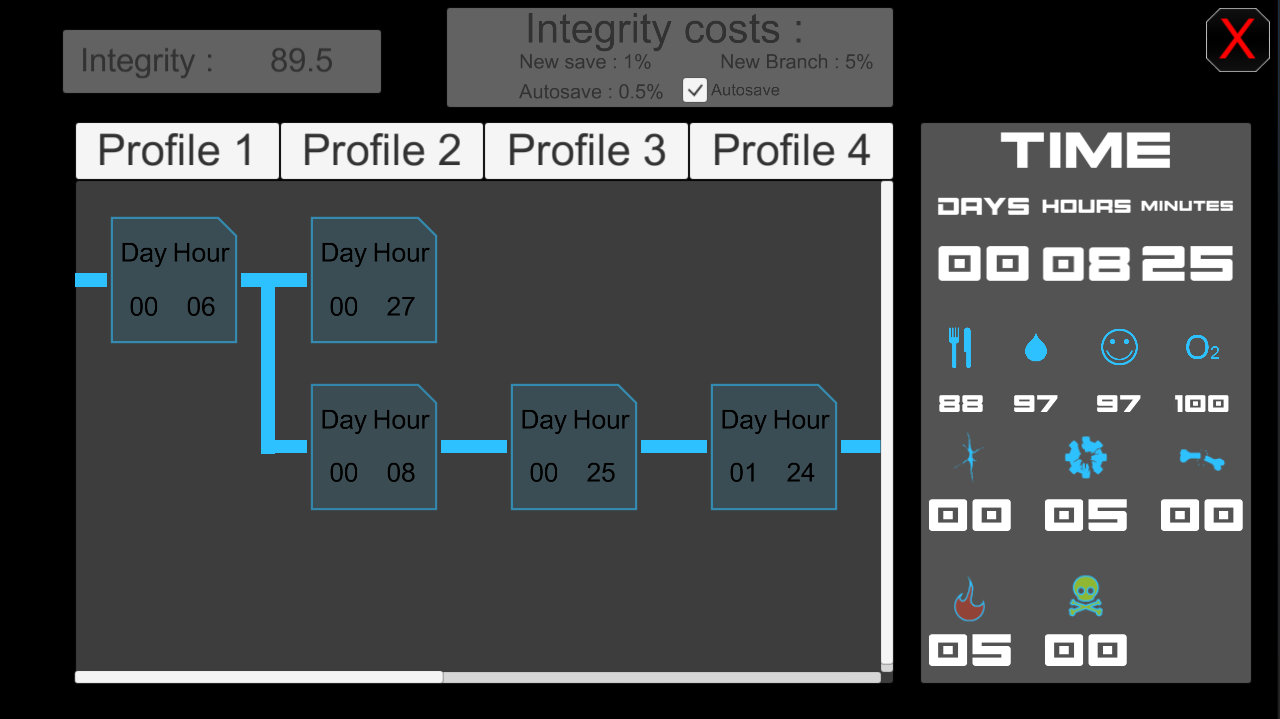 From now, when you save a game, you create some kind of « space time » save point. Which means that if you « get back in time » and load a previous save, then save again, you will create a parallel universe.
All the links between saves and « universes » are showned in the load panel, so you can visually see what save lead to another.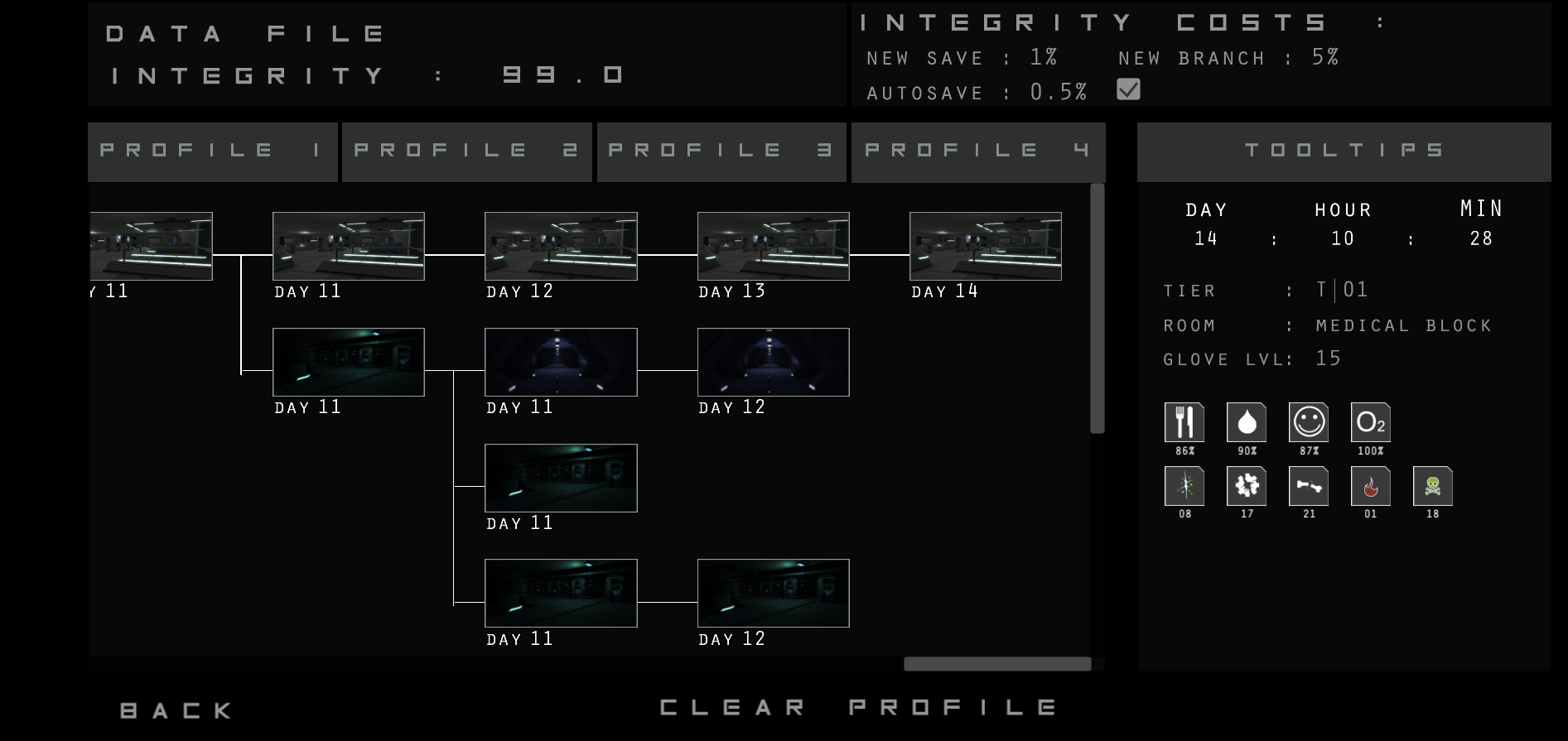 When you save a game, if you are just continuing a timeline it will cost you 1% of « Save Integrity ». If this is an automatic save, it will only cost 0,5%
But, manual or automatic, if you create a parallel universe, it will cost you 5%. So you should better manage you saves in order to « save them » for later.

Window Tooltips: Displays all essential information such as date, time & location of the backup. By using the icons conditions you can realize quickly if the situation was right or wrong.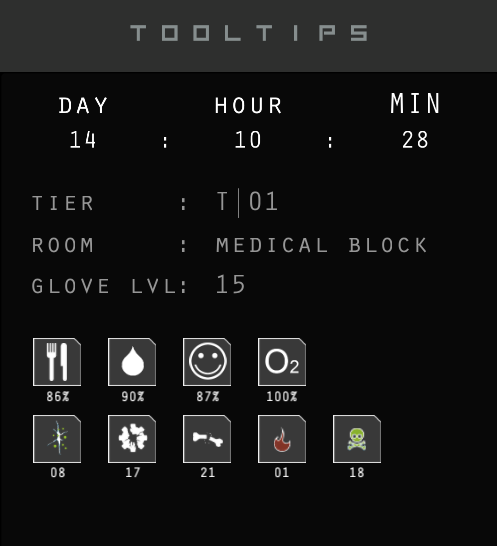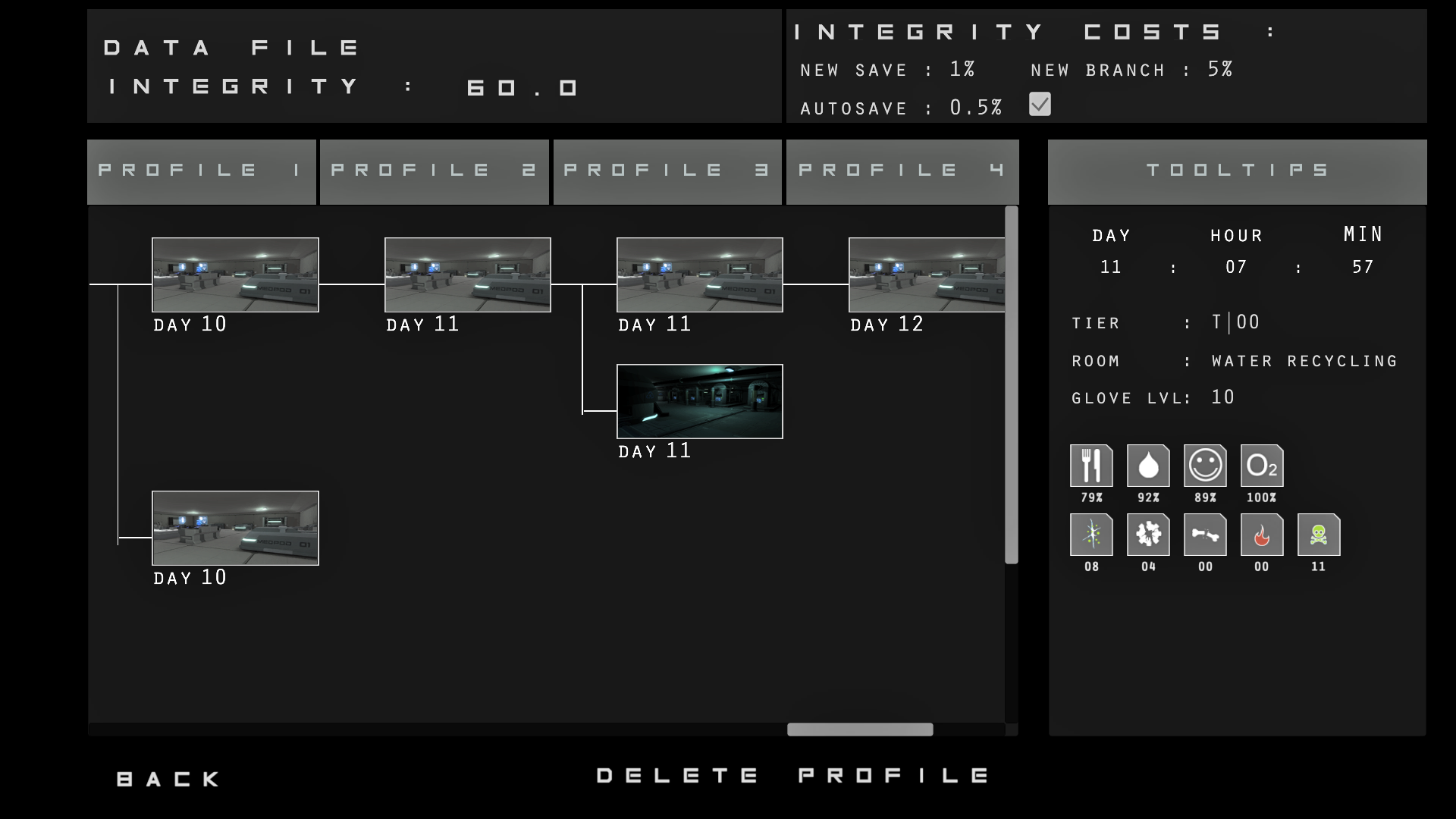 There is a new window when launching new game to confirm profile selection if this profile already contains saves. Work in progress !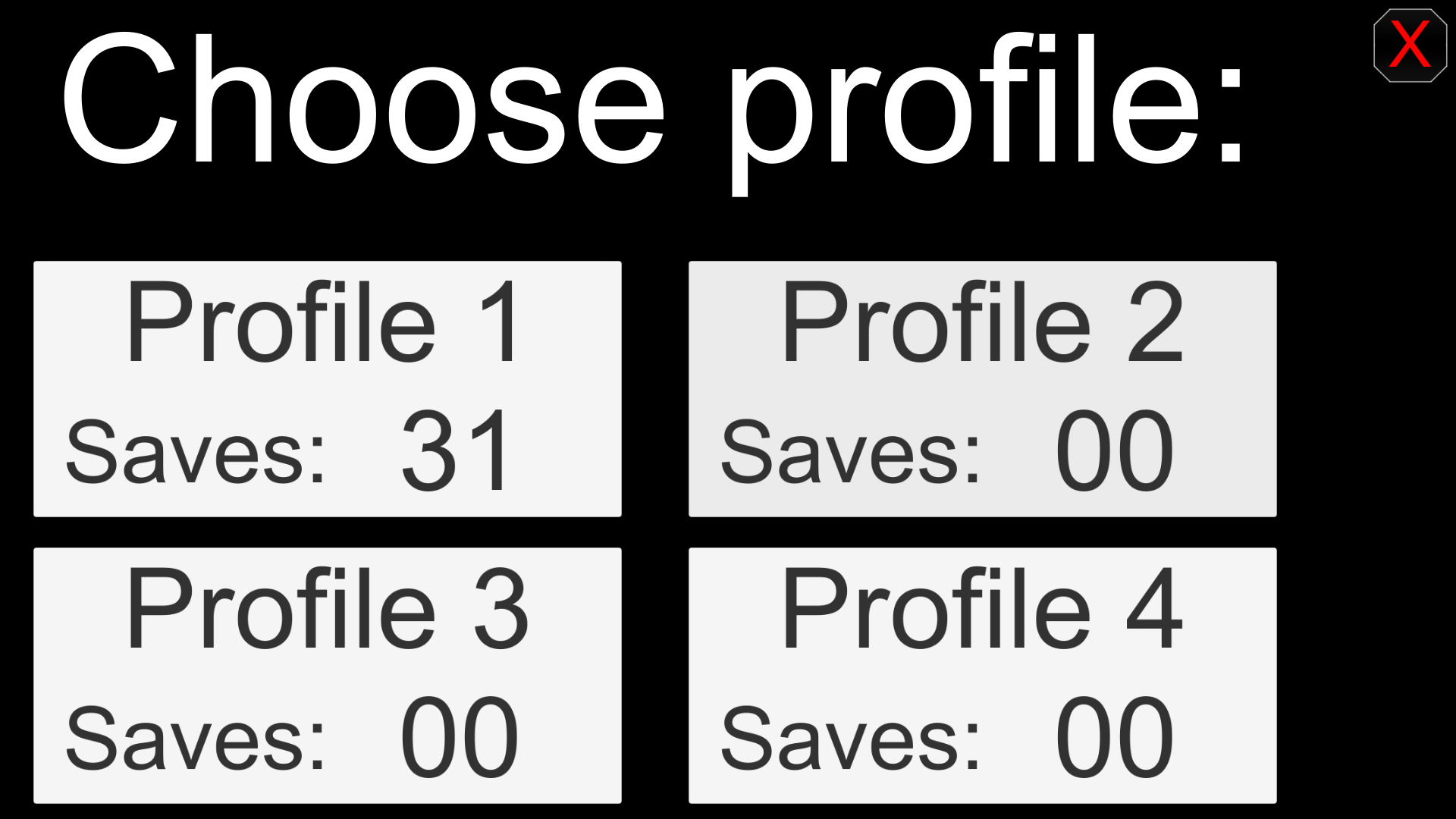 Website update!
You can now buy directly Hull breacH on our website (steam key delivered in less than 24 hours) or make a donation directly into our small pockets: Wearebots.fr
Keep on surviving! See you next week!