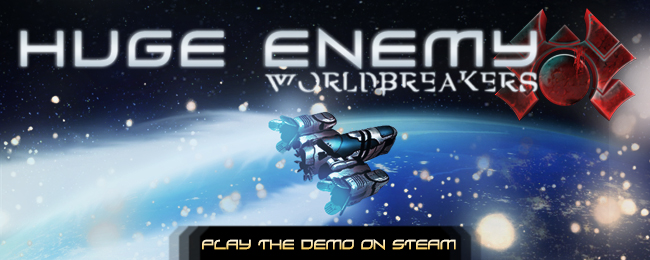 NEW DEMO is HERE have fun!

YES! You can get HUGE ENEMY on STEAM for PC/MAC/LINUX.
PS4 / XBOX ONE / SWITCH will be released A.S.A.P.




It's been long time until we spoke with you guys, now you can test everything and watch the work we have done this last years.

Each levels and bosses have been tested hundred of times and the amount of money you won during the battles have been balanced to offer a better game experience.




We are proud to announce:
- 11 levels to play , 14 Bosses to kill, 1 training room
- More than 80000 enemies to kill
- Very long play of two hours minimum without dying or replay
- A leader board to compare your score with your Steam friends
- The possibility to replay any level you have already unlocked to get more money and upgrade your weapons




You can choose between 2 main ships.
KIBO gives you 30% more firepower
RAZOR gives you 30% more speed
Upgraded main weapons don't change if you swap main ships.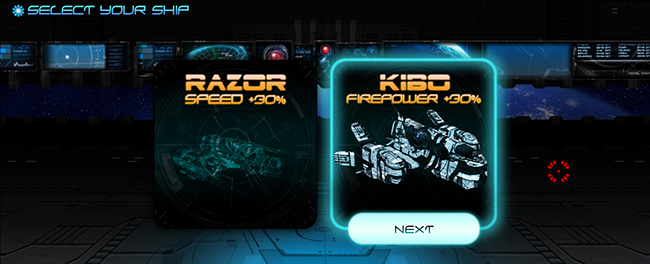 What is Payback ?
When you are hit by enemies, bullets, backgrounds his Payback is activated, it's a powerful retaliation system.

Now you can choose at any checkpoint ATTACK or DEFENSE system, even from the beginning.
ATTACK system gives you a fantastic destructive power but can be inconvenient sometimes.
DEFENSE system allows you to use your main weapons and makes the main ship virtually indestructible.
You will decide to use them when you want, the way you want.
ATTACK Payback have been totally redo from scratch for Gamepad.




What is Dodge ?
You can use the dodge to avoid enemies, bullets or anything the ship can hit or destroy.

We have enhanced the dodge system to avoid the ship to be hit in any ways when using it.
Add trails and Ghost effect to view properly the dodge when used on dark backgrounds.
Suppress the delay to use it.




Main weapons have been rebalanced to match the difficulty of the levels.
To make it simple, Weapons will be unlocked for free through the gameplay and you can now choose what you want upgraded the way you want. But we have limited the access of the higher weapons for the lower levels. For example, you can't use anymore weapon 3 on level 1.
You can use and upgrade it on the level 3 when this weapon is unlocked.
W1 and W2 are unlocked at Level 1.
W3 at level 3, W4 at level 4.
And it's exactly the same with the Mega weapons.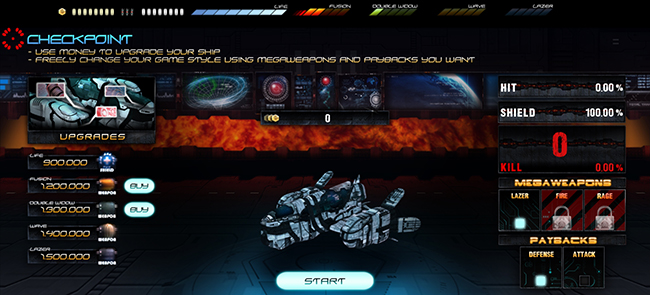 Selection to swap between Front and Depth have been simplified and now it's automatic.
Automatic selection system make it very easy to use.
We have designed the game in "Phase" to avoid Front and Depth enemies to be on screen at the same time, the gameplay is now clear to read for players.





The ride will give you a big challenge at high speed avoiding all obstacles and getting tons of money to upgrade your main weapons.
Normally when you get an upgrade in any levels already finished and you replay it, the upgrades are gone. On this level you can play it again and again to collect the money again and again.
If you know TURRICAN II you will appreciate, if not, you will discover an amazing speed ride to play.




HUGE ENEMY have been translated into English / Spanish / Japanese / Chinese / Korean / Russian
This way lot of players worldwide will have fun :)





What is Reshield ?
Reshield allows player to suck life of cruiser and bosses to replenish your own life.
Reshield is now immediately accessible with keyboard and game pad to avoid players to swap and can be used a lot without any delay. When you stop to reshield, you swapp back on the last weapon you used.




The game is now compatible with: XBOX ONE, XBOX 360, PS3, PS4 Gamepad.
The selection of the weapons is now easy to do.


- Press a colored button to use the selected weapon immediately.

- Direction/Moves work with analogical Left thumb stick AND D-pad.
A lot of players dislike to play shoot em up with analogical thumb stick because it is too "soft" and not precise enough, no problem at all use the D-pad.

- Viewfinder precision can be modified on the Pause Menu, any time you want.
- Almost all the controls can be bound and modified on the options.
- A user profile has been created and can be updated each time you press NEXT in option tab.





2 Difficulties mode have been added and now casual and Hard core gamers can play the way they like.
You can choose the Easy or the Hard mode.

Only Hard mode can give you the full content of HUGE ENEMY WORLDBREAKEARS
it will add 5 more bosses and the final level. No pain, no game ;)

For the Casual gamer:
You can play the game in easy mode and after that use the Hard mode and you will peep all the weapons you have unlocked.

For the Hard core gamer:
You can Start immediately the game in this mode. It will be a good challenge for you!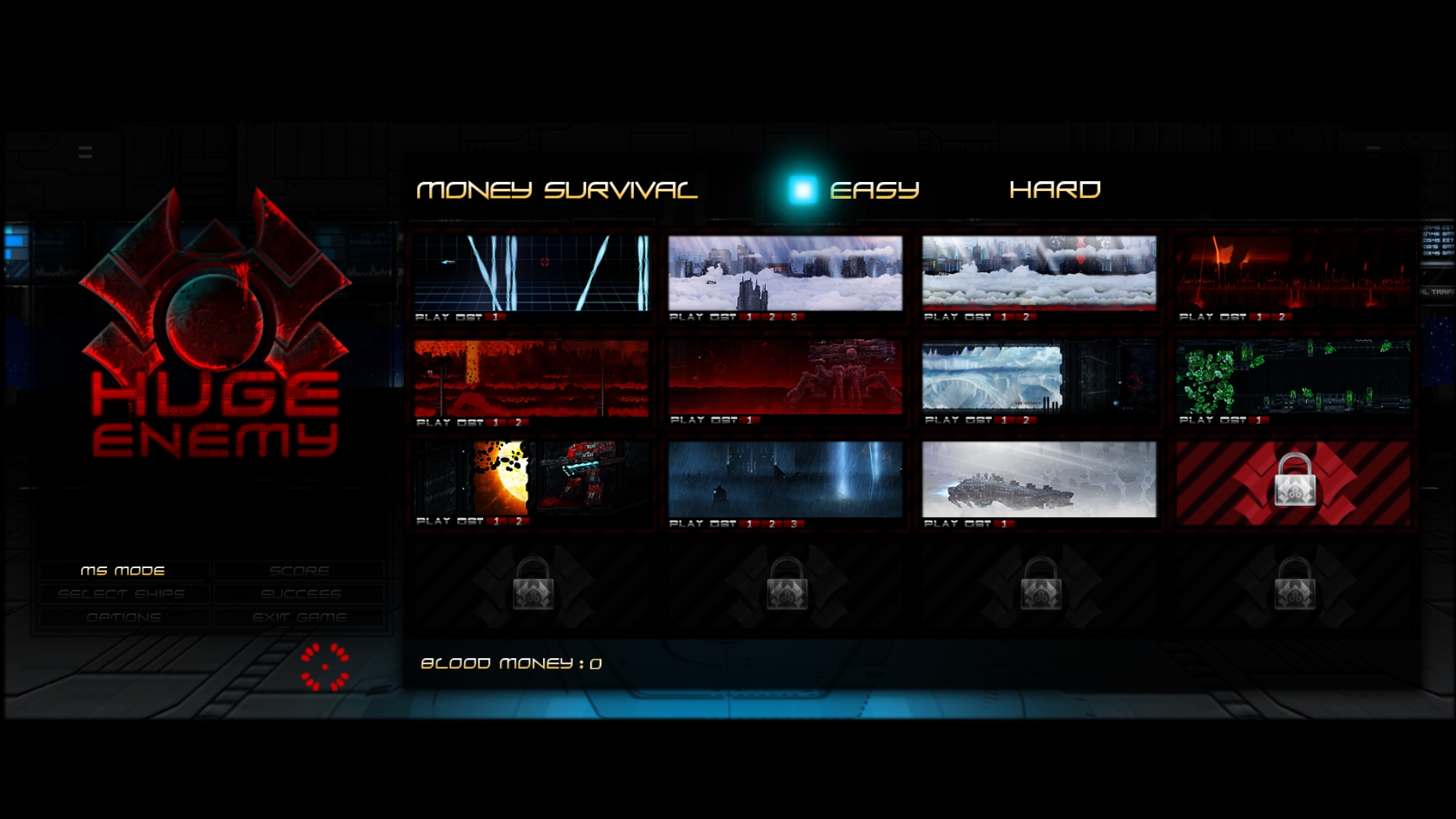 No more extended times for Paybacks and Mega weapons.
It was way too easy. Successes you will win through the game will gives you a lot of advantages.
We have simplified the way to obtain them.
You will get 20 successes to get money, avatars and power ups.