This month, Not A Company attended GameForce, Belgium's biggest gaming convention, with Hoverloop.
It was held the 13th and 14th of October at the Nekkerhal, Mechelen.
A high table, 2 chairs, 2 banners, 1 TV, 1 PC and 4 Xbox One controllers were all that was needed for a kickass weekend!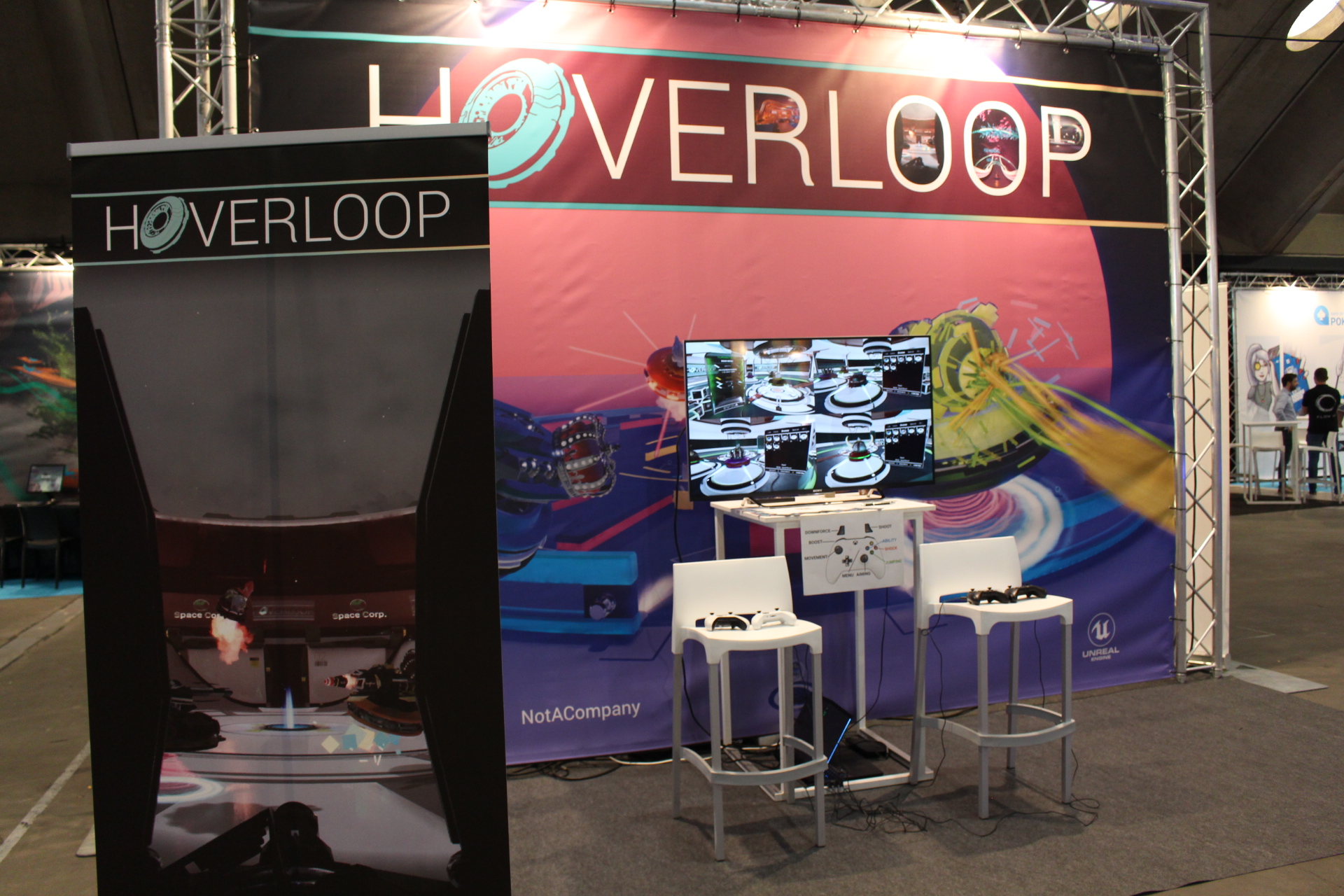 We've had players come by from all ages, 5 up until 74!
It was the very first time that fans could test our newly implemented moving/aiming system. They did great! There were some that even defeated us at our own game, which is a good thing, and others that came back for some 4-5 times.
A permanent queue of about 2-3 groups in front of our booth also gives us mountains of hope and motivation to keep up the good work and create an amazing game!
Best quote of the weekend: "This is going to be the next big ESports game!"

Hope to see many of you, next year!