Hi Everyone,
Since my last post, the little Shrublet and I have been working hard on expanding the Hive Quest world (mostly me though, while he stands around quite a bit looking derpy). With this in mind, new creatures have been added, including a variety of cute birds, which, to a fat, juicy insect (like your tribe minions) represent nothing less than death incarnate.
Robins, sparrows and other garden birds can now be seen flitting through the branches of the Old Orchard. This forces the player to keep their precious hive drones out of sight as much as possible while the hard working little blighters buzz around collecting valuable gloop and searching for new sources of food to feed the Hive.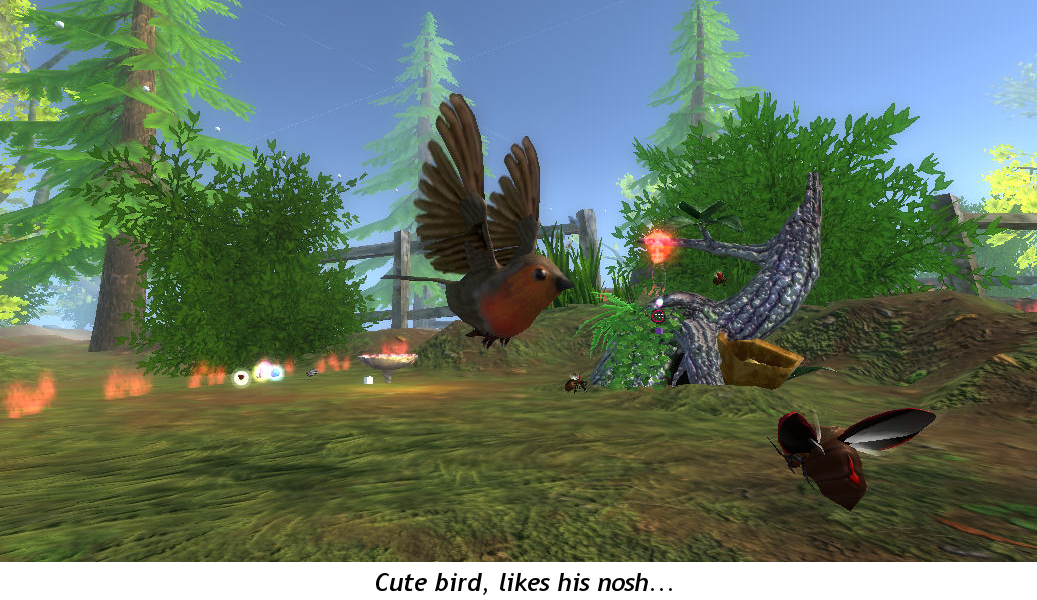 The little Shrublet has also gained a friend! One of a plethora of gaudy butterflies, but this one is special - for a start they spend rather a lot of time hanging around whispering to one another. I still haven't worked out what's going on between them, but when I do I'll post it here first.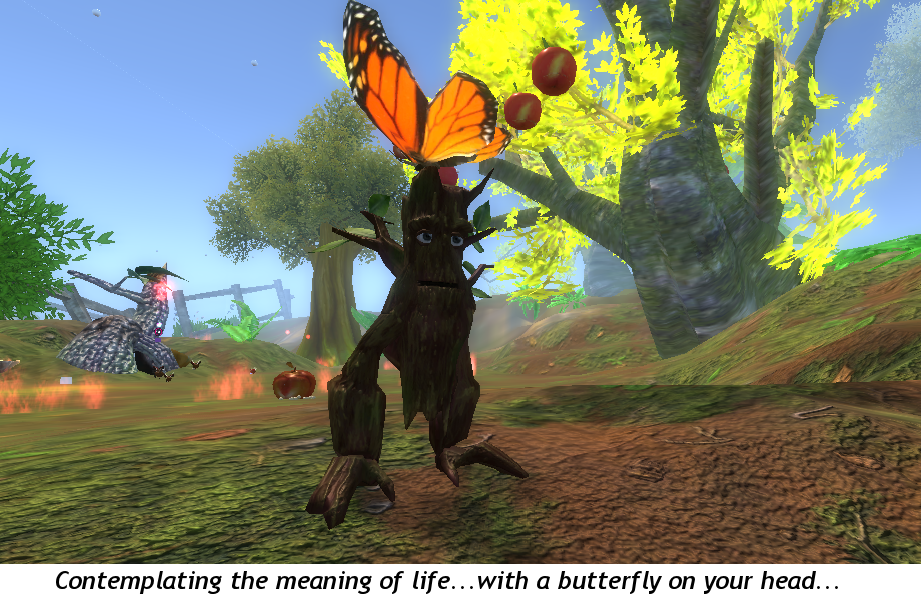 And Lastly...
There is now a discord channel for Hive Quest-ey questions, discussion and other nonsense, which I only just set up this afternoon, so it may look a bit naff right now but please drop by and share your highly valued insights and feedback. I'll be there on a regular basis to answer questions and, if no one is there, run around like a fool waving my arms in the air for no apparent reason.
In the meantime the Old Orchard will continue growing, new things will find their way there and hopefully the Little Shrublet will reveal a few of his secrets.
Check out the new Game Dev trailer too! Let me know what ya think.
Thanks for looking!
More later
Rod
Find me -
Twitter - @RodatGHG
WWW.GOLDENHEARTGAMES.COM