Aloft Studio is happy to annouce that we have opened backing again for Hazelnut Bastille, for late and international backers. We are also offering a Paypal option this time around, for those who can't use the Stripe payment system Kickstarter uses.
Backers will be able to select from all of the same basic items that were available up to the 100 USD level during the November 2018 Kickstarter session, including Digital and Physical Copies, OST, Sheet music, Alpha and Beta Access, the Digital Artbook, and Special Thanks in the Credits.
Late-Backing and Pre-Order page is up at:
Hazelnut-bastille-a-16bit-indie-adventure.backerkit.com
Users will be able to select either Paypal, which charges immediately but offers a refund system, or Stripe Payment, which will take down their order, and will charge their card when the first items attached to their order become available.
Hazelnut Bastille also has a 2-3 hour long Public Demo available, which features early preview content, and allows a user to evaluate if the work is for them.
You can download the demo from Steam, or our homepage:
Hazelnut Bastille is a topdown, Zelda-like ARPG, crafted in a 16bit character; it features action-adventure style gameplay. Players will engage with heavily tactical, real-time combat, and experience taxing lateral-thinking puzzles! Explore a vast Overworld which is brimming with content, in the form of secrets, collectibles, mini-games, and story elements! A set of unforgiving Dungeons forms the core experience, as the player obtains a series of items which grants them ever greater control over the world, as well as new powers of traversal, in true Metroidvania fashion!

Players take on the role of a cast-out heroine, setting foot on the shores of a new continent, in the hopes of regaining something which was lost to her! Her fate will be inexplicably intertwined with the sundry crew already living there, as she gets drawn into a baroque plot to unravel the mysteries of this land's original inhabitants!

Players can expect a roughly 20-30 hour experience, with high replay value and bonus content!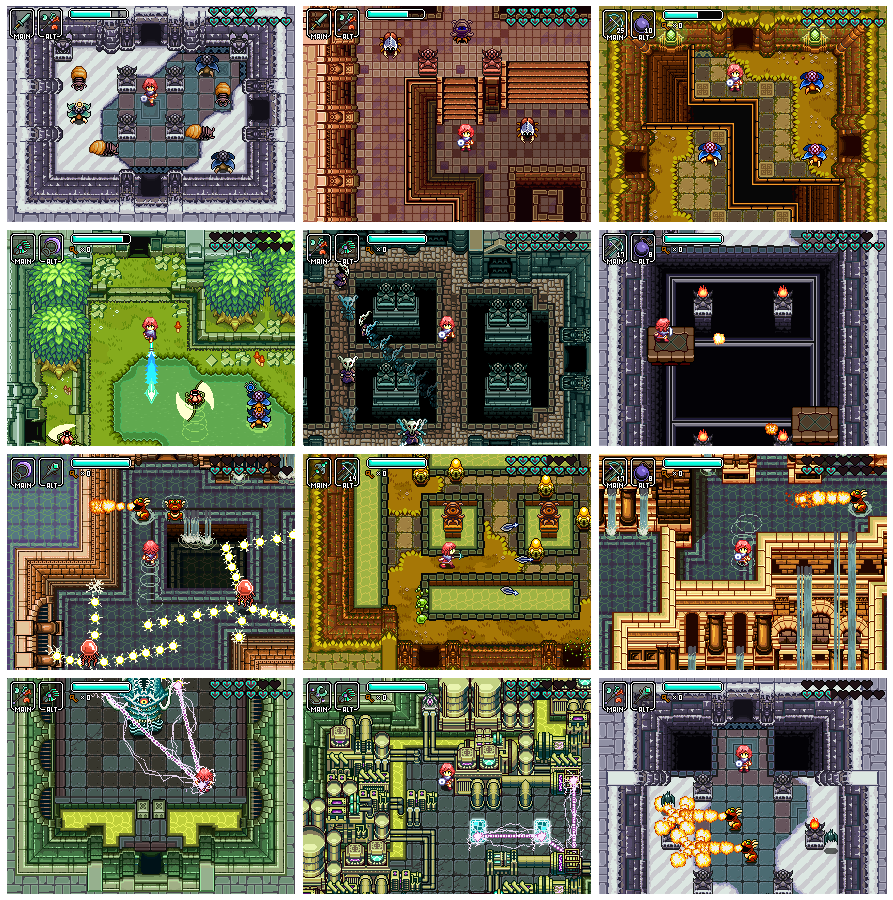 The Physical copies available at this time are all the Limited Edition, which will feature a unique cover, printed manual, and some extras, and will ship for three platforms.
The estimated time of release for Hazelnut is late 2020, or later.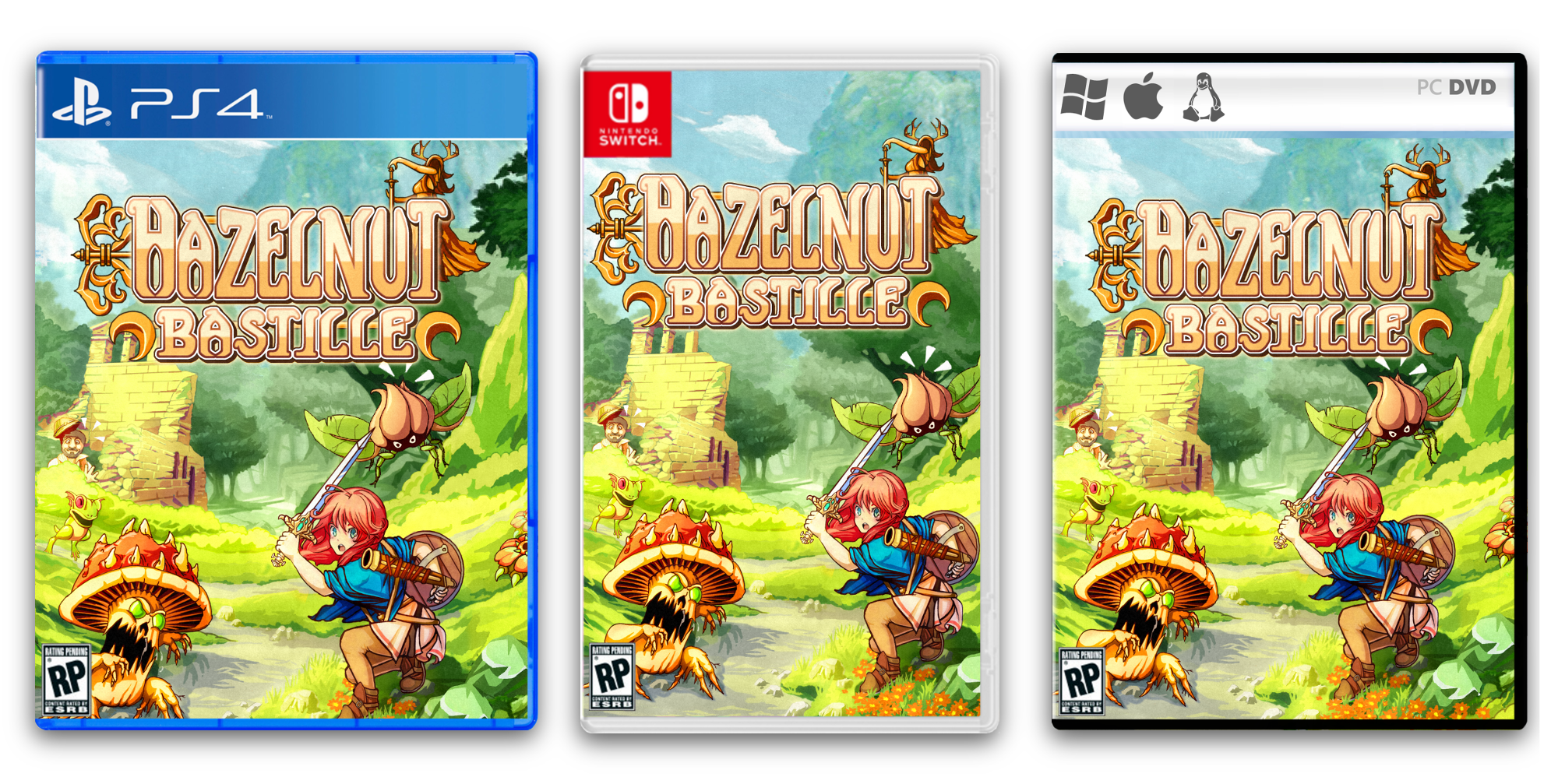 We are also happy to announce that Late Backers will also recieve a digital copy of Dawnthorn, the 8bit Sister-Title to Hazelnut Bastille, for orders placed on or before May 5th, for any user that purchases a Digital or Physical copy of Hazelnut (limit one per user).
Dawnthorn tells the story of the mysterious Hero who wielded the eponymous blade before the events of Hazelnut, and what became of him. It draws inspiration from 8bit classics such as The Legend of Zelda, Startropics One and Two, Kid Icarus, Metroid, and Crystalis. Players can expect a 20 hour experiece packed with challenging tactical combat, puzzles, and hundreds of secrets to uncover.
Dawnthorn is expected to ship this year.
Thanks again to all of our supporters, and we can't wait to bring you further news on the development of both titles, as it becomes available!
For news on both Hazelnut Bastille and Dawnthorn, you can follow our Kickstarter updates at:
You can also subscribe to our mailing list, for updates related to content and critical developments: