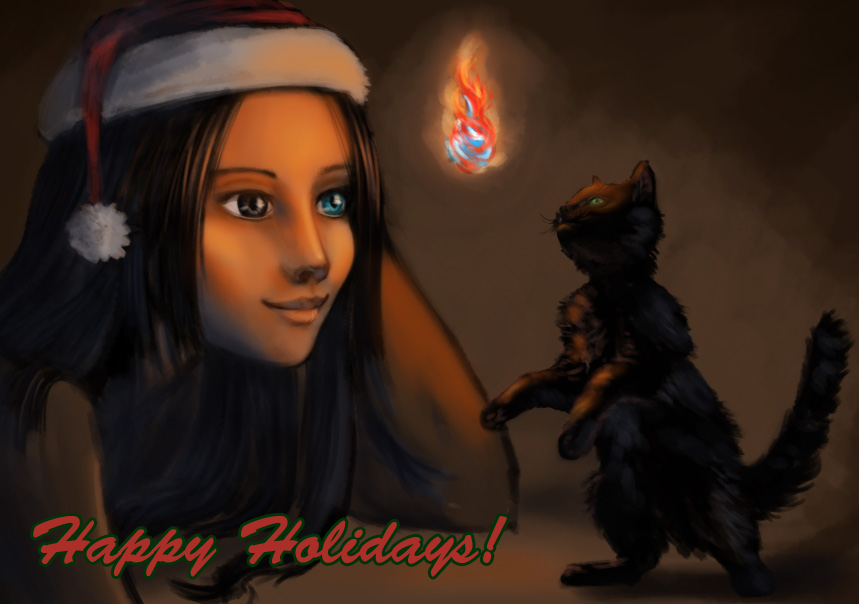 Happy Holiday from the Havencall team! Aura and her little sidekick are celebrating the season with some magic!
Although updates have been sparse, development is continuing to move forward. Currently we are focusing on completing environments, specifically those of the second (life-death) world. Most recently an island puzzle location (plus the graphics for making the puzzle interactive) has been completed, as well as a large stadium in the middle of the city (the city from afar can be seen here). Here's a small section of the stadium scene: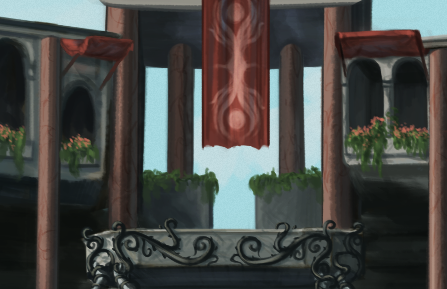 Completing the backgrounds has definitely been taking more time than expected, however it is very important to us to make every location really special, because exploration and learning the stories of the different locations and the people living there is a big part of Havencall. And progress is good overall - there are currently an estimated 6 scenes remaining incomplete, of approximately 22 total. We're getting there! And once the new year has begun, we should be able to step up the pace and churn out those last 6 more quickly.
So look forward to much more content and updates as we forge ahead in 2014, the year we plan to release Havencall!
Connect with us!
Facebook page
Official Forums
Fancy Fish Games on Twitter