The last few months have been quiet in the world of Gym Empire Development. Since the logo and user interface update there hasn't been a whole lot to discuss.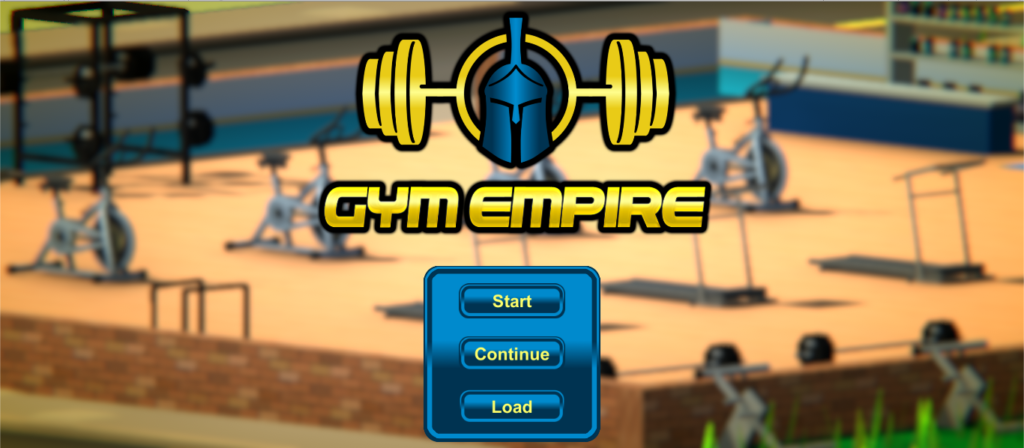 Development of the tycoon management game Gym Empire is continuing steady behind the scenes alongside the now weekly YouTube content being created for the Chronik Spartan Games channel.
However as development has continued, someone quite important has popped up behind the scenes.
Say Hello To Joe!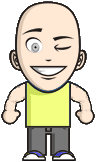 Everybody, Meet Joe!
Joe is a very important part of the Gym Empire world. First of all Joe will be your guide through the early stages of Gym Empire to help you get up to speed with the user interface and gameplay. Think of him as your own Gym Empire personal trainer. And as time goes on Joe will continue to make appearances as you build your Gym Empire to offer support and sometimes just for fun.
But Joe symbolises much more than just your Gym Empire personal trainer. In fact Joe is a huge inspiration behind Gym Empire.
The Real Joe
Joe is inspired by real world fitness guru Joe DeFranco.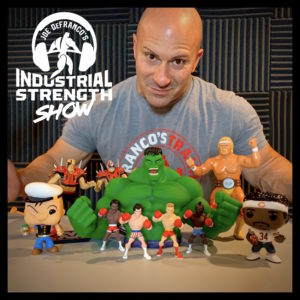 Personal trainer to some of the world's most elite athletes including Triple H.
I came across Joe DeFranco a couple of years ago when I started to take exercise more seriously. I came across a post for a podcast interview with Triple H. Being a huge WWE fan I thought I'd check it out.
The podcast was the Industrial Strength Show and it was hosted by Triple H's personal trainer Joe DeFranco.
Industrial Strength Show
Now I don't class myself as a meathead and if you watch my YouTube episodes you would know I don't technically fit the bill. So I wasn't sure at first how much I would enjoy the Industrial Strength Show.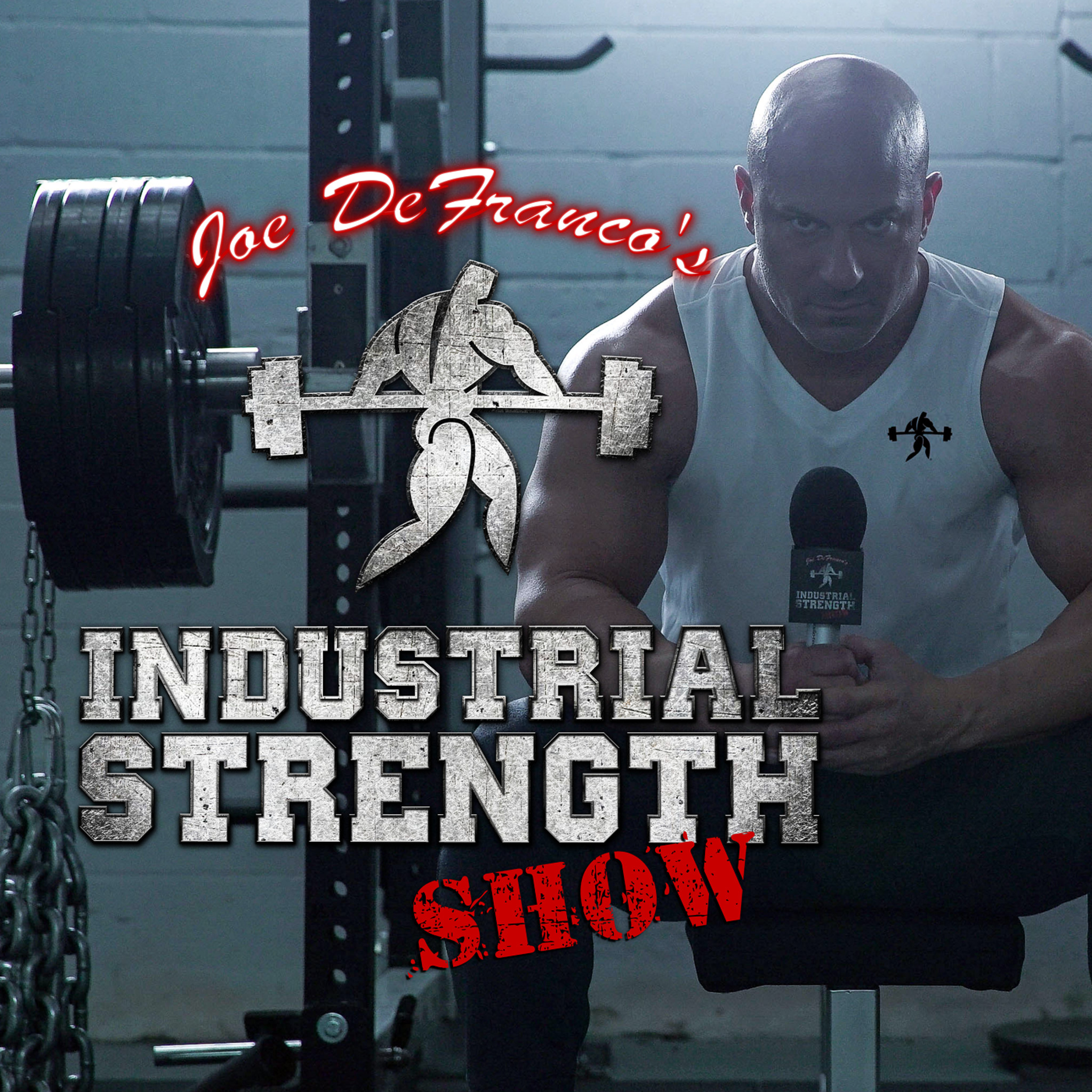 However once I started listening I was hooked. Joe and Triple H (Paul Levesque) talked and discussed so much more than just lifting weights and pumping iron. They discussed motivation, healthy living and achieving the goals you set out through the choices you make. This was two hugely successful people in their own fields that believed in achieving success no matter what, whether it was in the gym or in front of a computer screen.
Indie Game Development
At this point in my life I'd really starting taking the idea of making my dreams a reality seriously. I'd started developing GLO and nothing was going to stop me releasing my first indie game. From concept to release in 3 months. And in 3 months that's exactly what I did.
But alongside that, during those three months I also competed in the strength and conditioning programme developed by Joe DeFranco, SB911. Contrary to my beliefs that I wouldn't have time to solo develop an indie video game alongside getting in the best shape of my life, I was able to achieve both. I was able to do so by being passionate and staying motivated.
A huge part in supporting that continued motivation is thanks to something I call triggers. In my experience I have found that no matter how motivated I initially am to achieve something. The only way I can continue that long term motivation is by surrounding myself with triggers. Videos, podcasts, books you name it. Content which is related to and supports the goal I'm achieving. These triggers act as continuous reminders. With all that content combining to create a melting pot of knowledge and information.
Gym Empire
To bring it full circle. The Industrial Strength Show acted as one of these triggers as I would listen to Joe DeFranco and his guests every week. I found Joe's mind set and his amazing story of growing his empire from a 500 square foot storage closet a huge inspiration.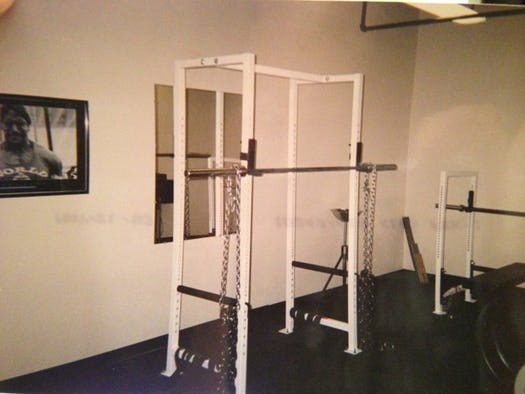 With game development being my passion and dream job and working out being a way to keep my mind focused. It wasn't long before these two worlds collided to create the idea of Gym Empire. I've always loved tycoon games. I especially love the Kairosoft games that always have a light hearted twist to whatever subject matter they are dealing with. So the idea of a game where you run your own virtual gym sounded like an amazing idea. Plus the subject matter of a gym to date has not been explored in the simulation management world. The more and more I thought about developing a gym tycoon game the more it felt like a brilliant idea.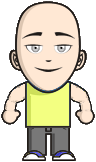 However the cherry on top in what felt like a perfect coincidence was the opening line to each and every Industrial Strength Show podcast. Now tell me this doesn't sound like the pure essence of what a tycoon game is all about…
"It took 12 years of working my a** off to turn this little gym into a world renowned place. And I'm not gonna be satisfied until we are number 1 in the world, in the country, on this f***ing block… everywhere!"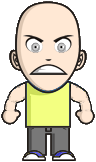 You can add Gym Empire to your Steam Wishlist now.
Join the discord for exclusive beta access Chronik Spartan Discord.
Please subscribe for updates on Gym Empire and to be in with chances of winning free copies of games!
You can support Chronik Spartan Games and get exclusive access to in depth behind the scenes news and other awesome rewards at Patreon.
For more regular Gym Empire updates check out the Chronik Spartan blog.