GVB Setep upgrade, and welcome to our new modeller, Dagger!
Dagger recently joined the Inferno Team and started working on the iconic GVB Setep superbomber, a Vasudan spacecraft capable of launching powerful torpedoes to threaten the bigger foes. He just posted the results of his work on our Eyecandy Thread on HLP.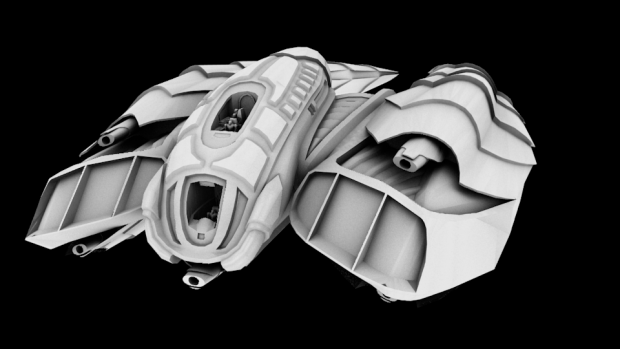 3D View of the model
For the first time in the history of the Inferno Team, a new model is presented not only in the form of a pic, but also with a 3D view! Take a look!