Hi all,
This is James, Community Manager and Art Director at Robo Pixel Games a small development team based in the North East of England. We've been working on our game Gunnihilation for a little over a year and a half now and are excited to share some of the progress we've made since we were greenlit June.
Anywho, I'm going to be talking about features since we released the gamejolt/Itch demo (which is incidentally now available to download free here on IndieDB).
We've been focusing on one 'adventure' mission in Gunnihilation that sees your squad searching for a secret biological laboratory hidden in a jungle. Sections of this mission make up the Alpha Demo, though the entire lab environment was still being developed.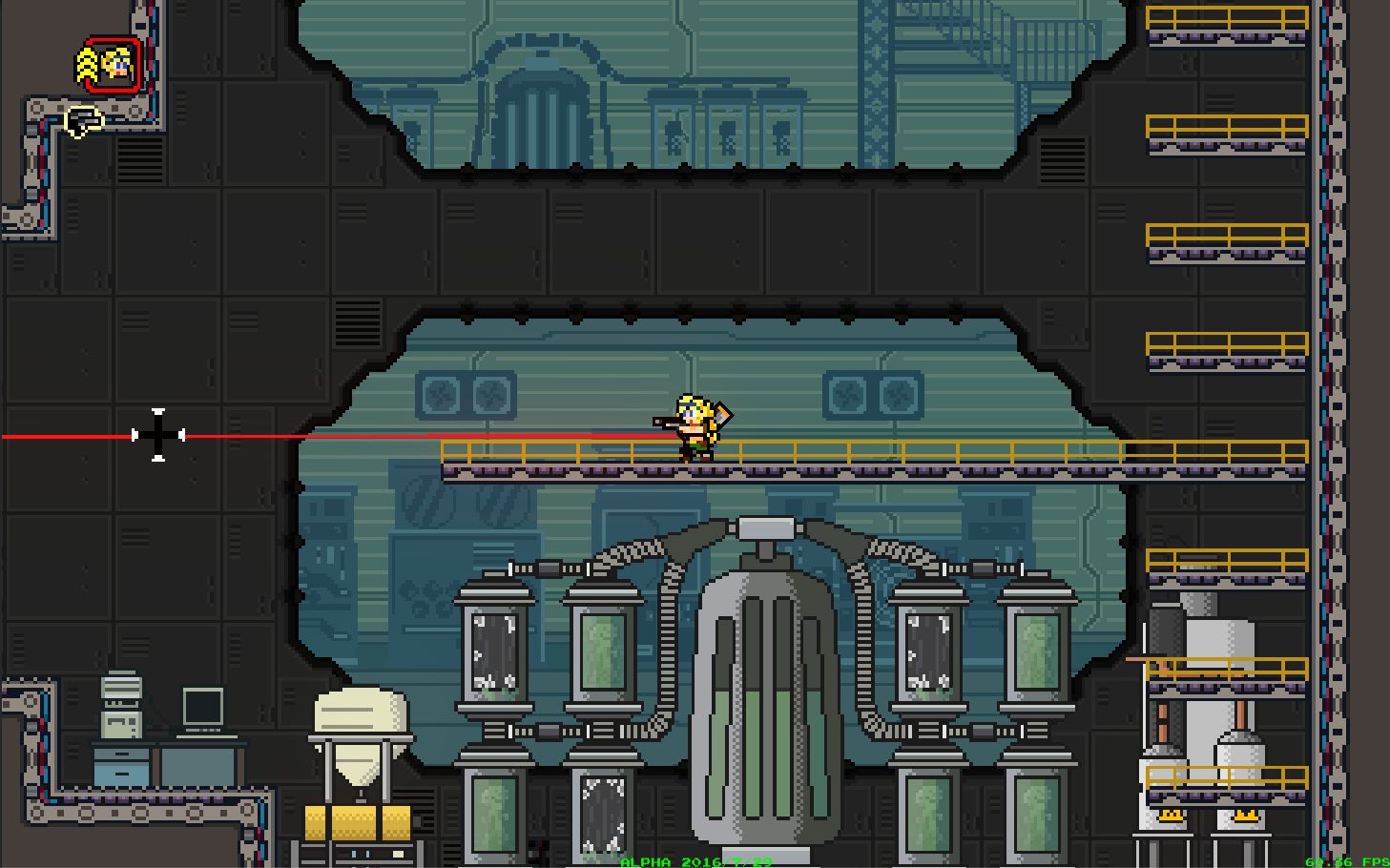 The mission involves three locations, the jungle (full dangerous wildlife and Soldiers), the lab (a hi-tech environment full of Mutants and chemicals) and finally a huge train (a long gauntlet of challenges as you try to prevent the boss from escaping). We are finishing these environments and creating new levels to complete the sensation of moving from location to location.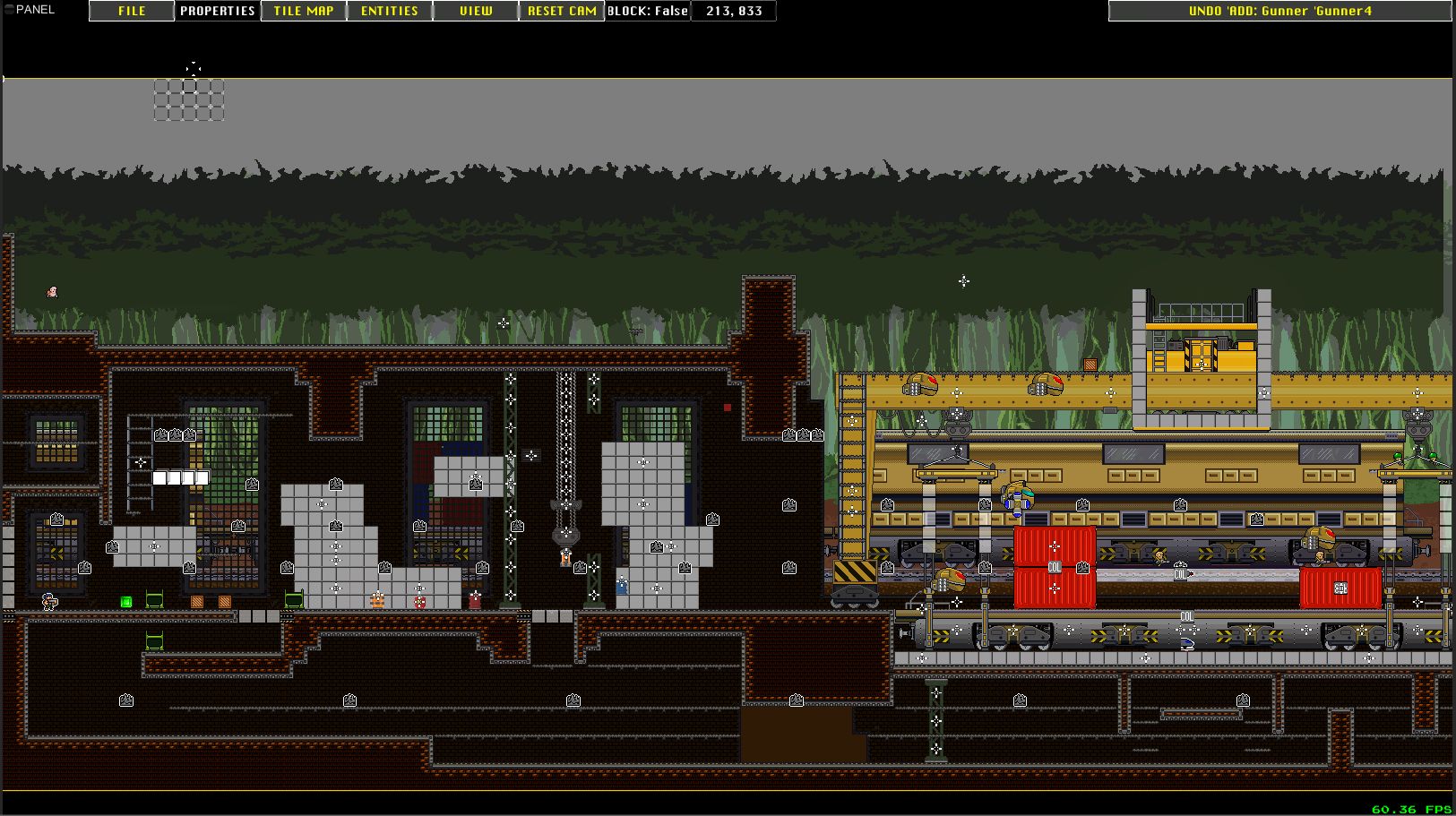 We've also been developing some new enemies:
Charging Mutant:
Created in the bowels of the Laboratory, as his name implies the Charger races toward the player when matching their vertical position, attempting to smash into his target. As an added bonus, he takes greatly reduced damage from the front when attacking. Quick dodging and snappy aim will be required when faced by a pack of Chargers.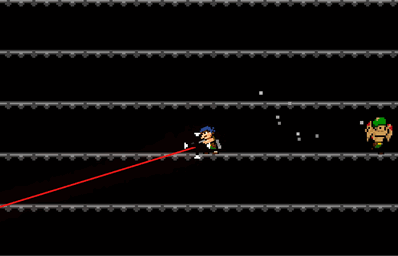 Cannon Mech:
Fires a fast projectile that travels to where the player is currently stood and splinters into eight other projectiles. These are designed to keep players moving and add extra danger in the form of bullets travelling at unexpected angles.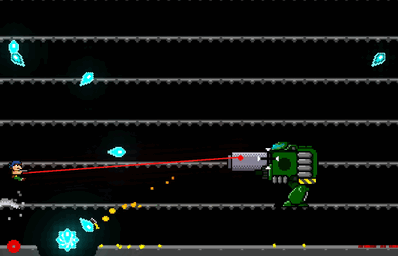 To keep things interesting we have also been adding more dynamic scripted sequences to the game, like the Rocket Crash and Train in the Alpha Demo. We want to make sure these sequences are reproducible in the final game's level editor and not hard coded, so that custom levels can be as dynamic and unique as possible. A few of these elements are moving geometry, extra NPC actions, better scrolling backgrounds, camera controllers and environmental hazards. You can see some of these in this short video we've put together:
We've been working on a lot of graphical updates, new environment decorations and unique assets like the loading crane and lift sequence shown below. We've also been adjusting some colours and effects to give them more impact and make the screen clearer.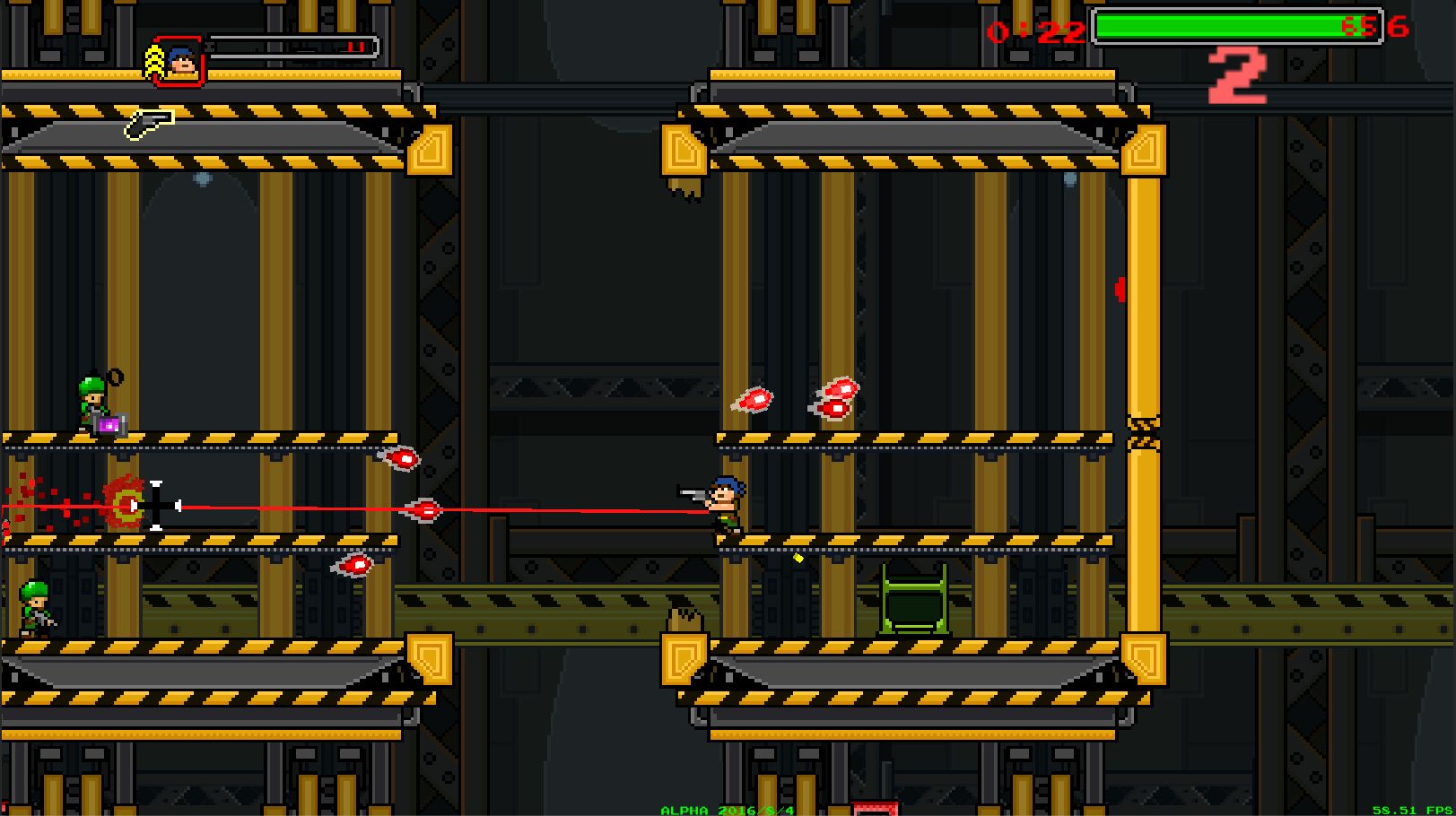 Lastly for those who enjoyed our Genesis style soundtrack in the Alpha Demo, the musician who created them will shortly be putting the tracks online for you to enjoy at your leisure.
Thanks for reading this update, if you haven't checked out the demo, please do so, we're always looking for more feedback. As is customary where we come from, we'll leave you with an over the top death laser murder spree: